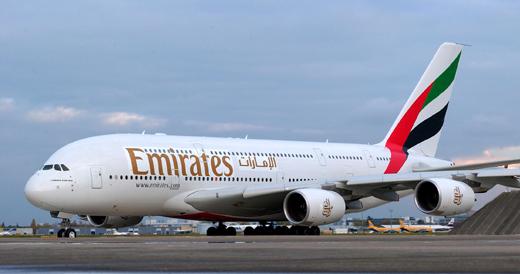 Emirates airlines has increased its mobile presence with the launch of the Emirates App for iPad on the global App Store. Travel aficionados and those curious about the world, can now explore over 130 Emirates destinations on six continents, and learn more about Emirates' world-class services at a tap of a finger.
The Emirates App for iPad also makes it even easier for Emirates customers to manage every aspect of their booking. Amongst other features, they can book flights, select seats and meals, manage their Emirates Skywards frequent flyer accounts, check in online, and download their boarding pass directly from the app.
With The Emirates App, users can:
Book flights and view their personal travel itinerary on the go.
Manage every aspect of their booking, from seat selection to dietary requirements. This feature is particularly useful for our frequent flyers who can see all of their future trips in one place – and for personal assistants who plan their manager's travel.
Download their boarding pass directly to their iPad ready to print, send it to their phone via SMS or email to use it as a digital boarding pass.
Have fun viewing the exact position of Emirates flights on an interactive 'Live Flights' map and set alerts to track a flight's status.
Explore the Emirates experience – from the award-winning ice inflight entertainment and fine dining, to the signature A380 Onboard Lounge and Shower Spa.
Book complimentary Chauffeur-drive service for First Class and Business Class travellers and find out more about Emirates' exclusive lounges around the world.
Explore over 130 destinations with quick and handy guides.
Register for Emirates Skywards membership through the app. Start collecting Skywards Miles as they fly, view their balance and history and use their Miles to pay for flights and upgrades.
The app was first launched in the UAE and received a great response. This has prompted the company to look into developing the app for the iPhone and Android.
Customers can directly download the App or visit the App Store and search for 'Emirates'.