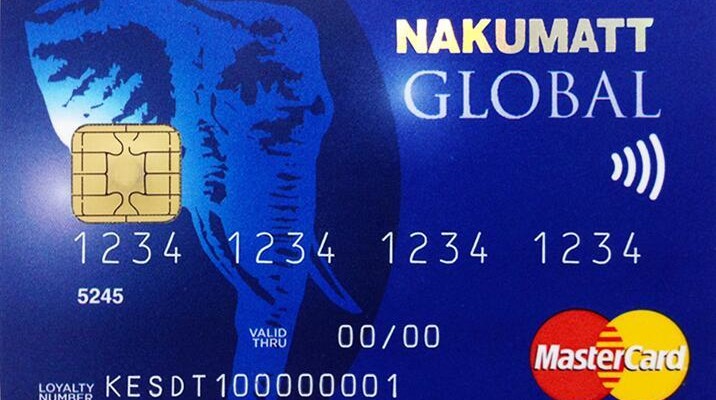 The Nakumatt Global card is both a prepaid debit card and a loyalty card. The Nakumatt Global card is a collaboration between Nakumatt Supermarket, Kenya Commercial Bank (KCB), Diamond Trust Bank (DTB), and MasterCard.
Getting the card
You can get the Nakumatt Global Card from any Nakumatt Supermarket, KCB or DTB branch.
If you get the card from Nakumatt you can use it immediately but you'll have wait 72 hours if you get it from either KCB or DTB.
You will need a copy of your ID and to fill an application form.
How to top up
a. You can top Nakumatt Supermarket, KCB or DTB branches. It is free.
b. You can top up via MPESA Paybill Number 516606 (The account number is your mobile number). MPESA charges apply.
Cost Implications
1. To get the card you pay:
a. Kshs. 100 at Nakumatt
b. Ksh. 500 at KCB and DTB
2. It is free to use and top up via Nakumatt Supermarket, KCB or DTB. However, when topping up via MPESA. MPESA charges will apply.
Benefits of the card
1. You can shop with it in Kenya and abroad where they accept MasterCard.
2. You will earn smart points every time you shop using the card
3. You can use it to shop online
4. You get SMS alerts every time you use card
5. You can access and download your statements at nakumattglobal.com
6. You can load and use multiple currencies.