Microsoft in partnership with Strathmore University yesterday launched "Artificial Intelligence for good" event series. The event which took place at the Microsoft Policy Innovation Centre at the Strathmore Law School was aimed at exploring how Kenya can be able to utilize Artificial Intelligence (AI) optimally in a manner that will have a positive impact on economic and social growth. During the event, they also launched the AI for Africa White Paper.
AI can be termed as a constellation of technologies that enable machines to act with higher levels of intelligence and emulate human capabilities to sense, comprehend, and act. These human capabilities are augmented by the ability to learn from experience and adapt over time. In other words, AI enables machines to sense their environment, think, and in some cases learn, to take action in response to the environment and the circumstances underpinning it. AI systems are finding ever-wider application across enterprises as they grow in sophistication.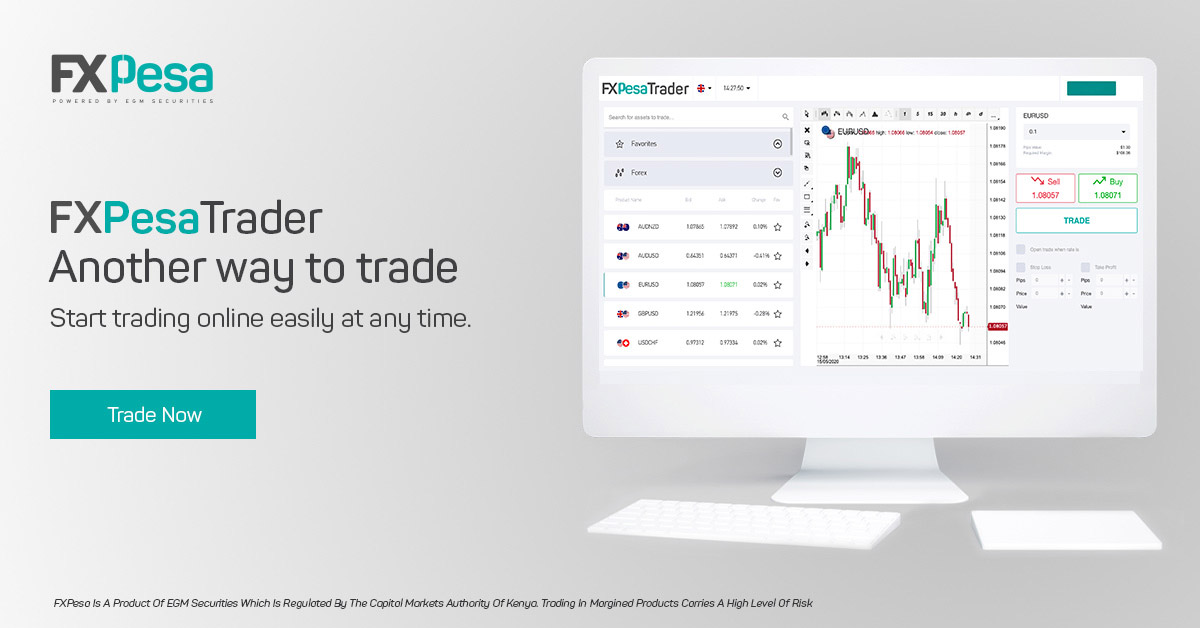 According to a recent study on the long-term economic impact of AI around the world, AI has the potential to double a country's GDP growth rate by 2035.  The ability to harness even a fraction of this benefit would be a powerful tool for development and poverty reduction. This impact will be particularly strong in a few core sectors that are key for Africa, including agriculture, healthcare, public services, and financial services.
Agriculture
Agriculture is critical to Africa's growth, the sector employs over 65 percent of the continent's labour force, and accounts for 32 percent of gross domestic product (GDP). The World Bank estimates that African food markets will be worth USD 1 trillion by 2030 up from the current USD 300 billion. Demand for food is projected to at least double by 2050, driven by population growth, rising incomes, rapid urbanization, changes in national diets, and more open intra-regional trade policies, all of which are helping create new opportunities for Africa's farmers.
However, the sector has various challenges which include, soil degradation of land which has an effect on reduced soil fertility, increased dependence on inorganic fertilizers, dropping water tables, emerging pest resistance and increased vulnerability and unpredictability of global climate.
AI, along with machine learning, satellite imagery, and advanced analytics has the potential to improve productivity and efficiency at all of the stages of the agricultural value chain. These technologies can empower small-holder farmers to increase their income through higher crop yield and greater price control.
Healthcare
Health systems in Africa face various challenges which include shortages of qualified healthcare professionals or supplies, lack of awareness on health issues which act as a barrier to seeking care, affordability of services among others.
AI can help plug these gaps and enhance outcomes, some of the use cases for AI in healthcare includes; empowering and supplementing staff, improving public health policy, improving healthcare delivery, better diagnostics and detection, improved access to healthcare and tailormade medical intervention.
Public Services
In Kenya, delivery of public services is characterized by backlogs; redundant tasks; lack of accuracy; slow response times; and generally poor quality, which leads to low levels of citizen satisfaction. Governments' ability to ensure efficient use of resources in the delivery of public services is impaired due to factors such as corruption and lack of transparency, as well as public service delivery modes that struggle to respond to present day needs. Thus, while delivery of public services commonly accounts for a large proportion of government budgets, increased spending is often not matched by improvements in outcomes.
AI technologies can significantly streamline processes and reduce costs: it can ease administrative burdens, paperwork, and backlogs, increasing public sector efficiency and the speed at which public services can be delivered. This will allow public sector managers to resolve resource allocation constraints, redirecting the staff where they can be most productive.
Financial Services
Financial sector development has been identified as a key factor in reducing poverty in developing economies. In Africa, the objective is to ensure that the next 100 million Africans can be financially included within the next decade. AI has the potential to achieve this by changing the way Africans access financial services, save money, invest, and get insured.
Winnie Karanu, Business Development and Program Manager at Microsoft, while speaking at the event had this to say, "AI has the potential to enhance productivity and growth by expanding opportunities in key sectors for Kenya and the wider continent – these, according to the whitepaper, include agriculture, healthcare, financial services, and government services. Through providing workers, entrepreneurs, and organisations with access to high-quality digital tools, they will be empowered to compete at a global level and be at the forefront of economic transformation."
Ahmed El Essawi, Government Affairs Manager, Microsoft Middle East and Africa, had this to say, "We are thrilled to be working with Strathmore and Access Partnership in creating awareness around the new frontier that AI will bring to Kenya. Showcasing Microsoft's role as an ally for stakeholders within the Kenyan corporate sphere and ensuring its citizens can benefit from the full potential that AI technologies bring with it will only mean that ultimately, some of the region's most pervasive problems will be addressed head on."
You can find the Microsoft AI for Africa White Paper here.