The Kenyan Immigration Department introduced new rules in April requiring Kenyans wishing to apply, renew or replace a Kenyan passport to start the process on ecitizen.go.ke. The same took effect on May 1st 2015.
1. The first step is to register on ecitizen.go.ke. You will need your National ID number and a phone number to complete the registration.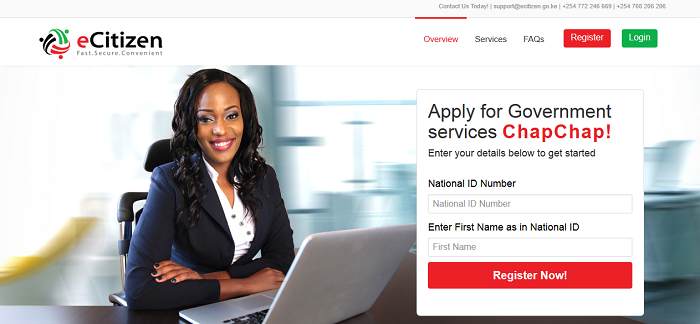 2. You will then need to login to the ecitizen platform after successful registration and navigate to Department of Imigration Services and then submit application.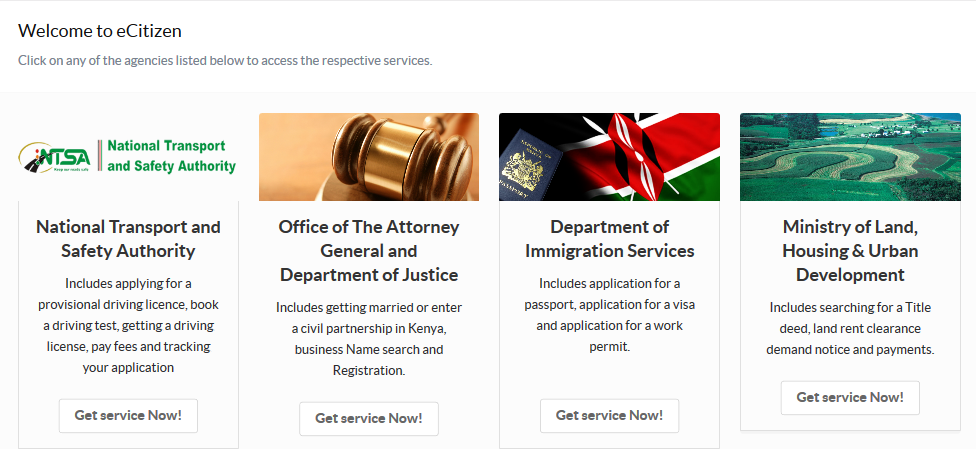 3. You will then need to choose a form because they are three: one for adults, one for children and one for a temporary permit.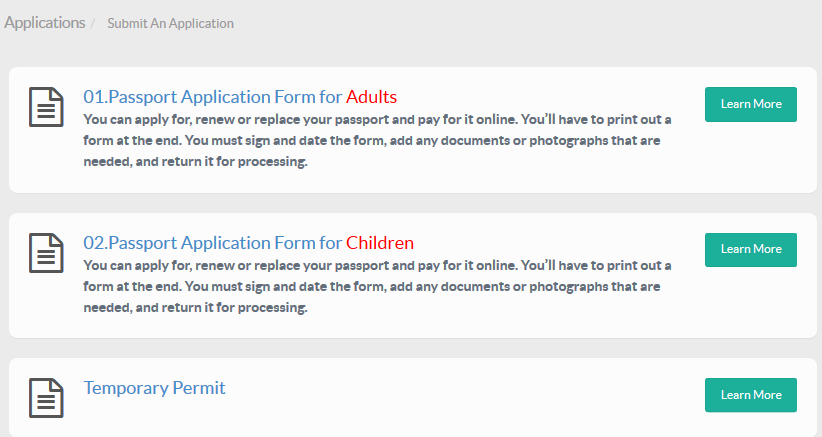 4. When you choose the form that applies to you, you will then be directed to a page that has the application guidelines + costs. At the bottom of it you will then need to click on apply now to get to the online application form.
5. The online application form will require the applicant to fill all the details. After you fill all the details you will then be asked to review the form and ascertain that the details therein are correct. If everything is okay then you should click continue.
6. You will be directed to the payments page. The modes are: M-PESA (Paybill no 206206, Account Number FWJXRZL), Debit Card, Credit Card, Prepaid Debit Card, Airtel Money and eCitizen Agent. You should choose your preferred payment method and then pay. Below are the costs for the passports and temporary permit.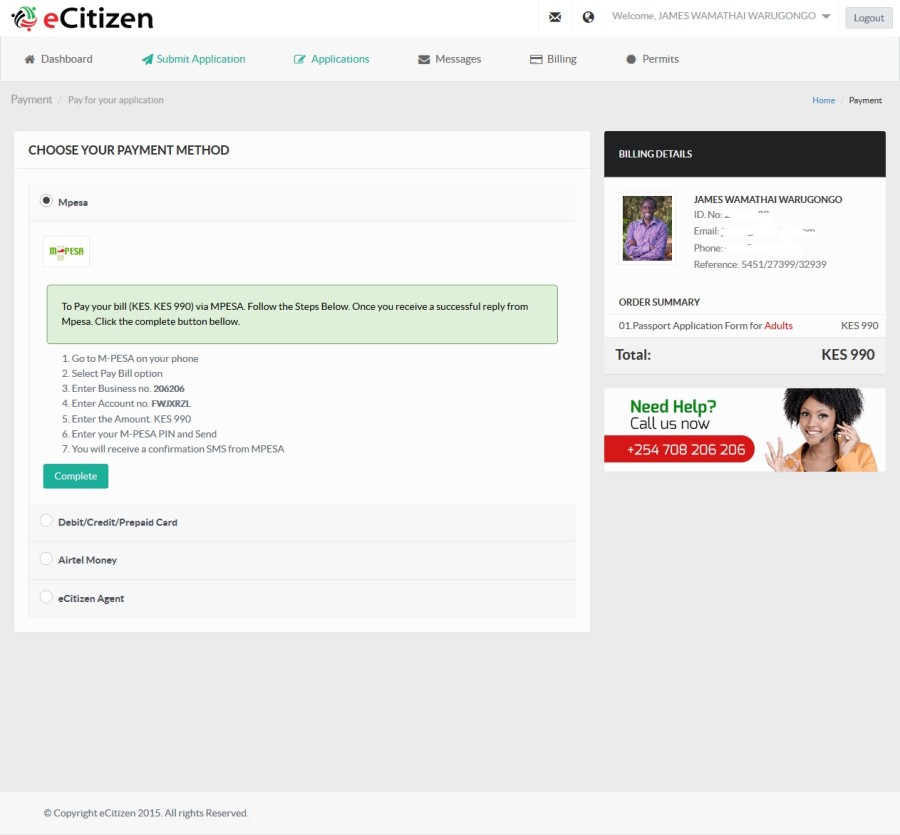 32 Pages – Kshs. 4,550
48 pages – Kshs. 6,050
64 Pages – Kshs. 7,550
Diplomatic passport (48 page) – Kshs 7,550
Mutilated Passport – Kshs 10,050
Lost Passport Ksh. 12,050
Temporary permit – Ksh. 350
Kindly note that payments via Debit/Credit/Prepaid Cards attract an extra 2.5% handling fee.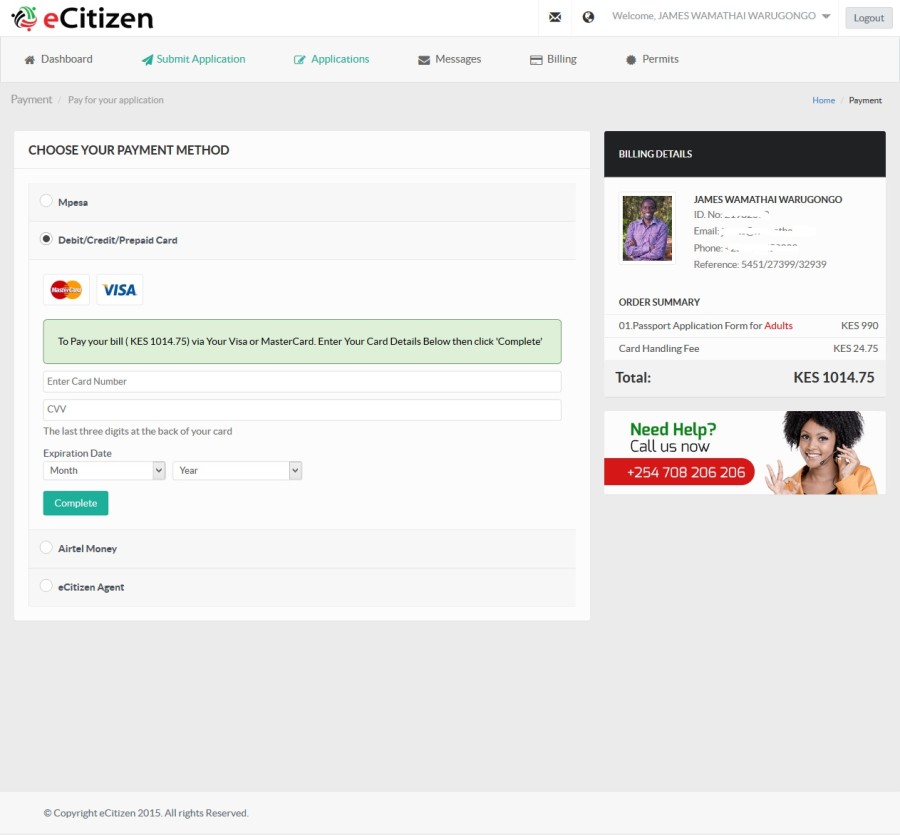 7. After you pay, you should then click on complete. If your payment has been received then you'll be able to continue to the next page. The payment takes about 5 minutes to reflect.
8. You should then print your filled application and three copies of the invoice available HERE and HERE on eCitizen.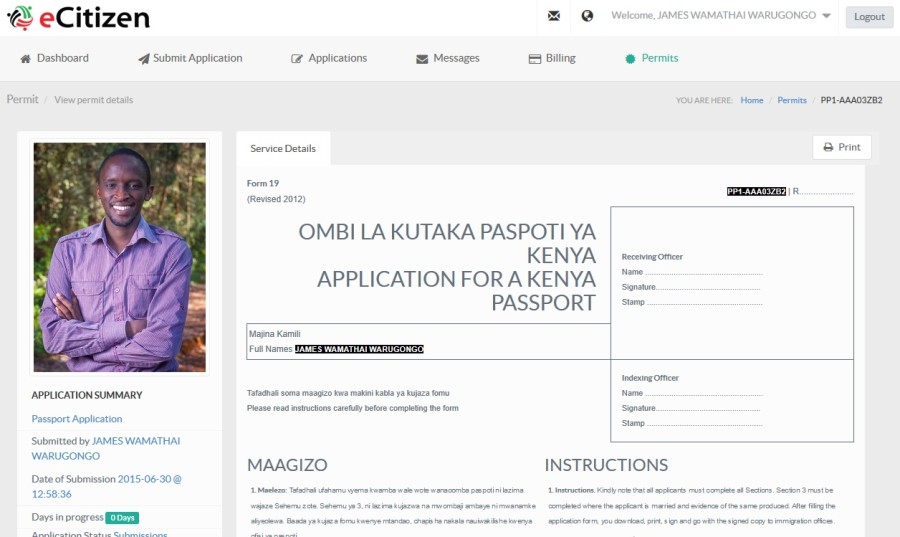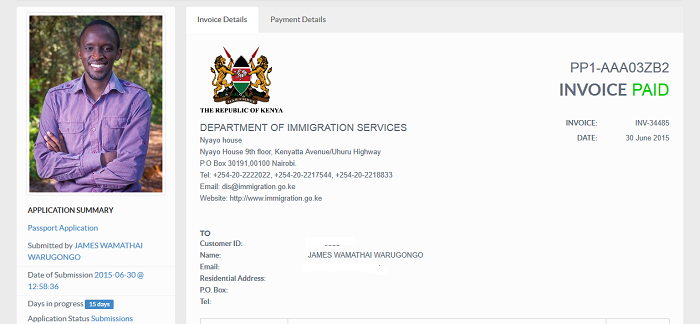 The other processes including the documents needed remain the same. Previous articles that I've written about Kenyan passports are below. Something to note is that Kenyans can now track the progress of their passports via the eCitizen website once they have finished the application process.
Other resources