Now that the sun is out in Nairobi, why not take advantage of the good weather to explore some other city's sights and engage in affordable activities with your friends and family members.
Here are 24 places that you can visit in Nairobi for under Ksh. 1,000.
1. Diguna High Ropes Challenge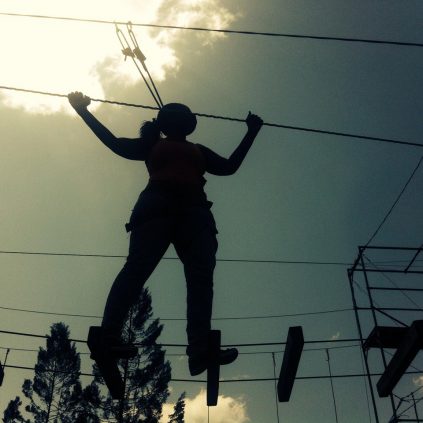 If you're in the mood for an adventure but you don't want to venture too far out of town, then Diguna High Ropes Challenge is the spot for you. It's located in Rongai at AIC Diguna. The high ropes challenge, as the name reveals is a course with a series of high ropes that you must navigate to finish. One blogger who wrote about her experience likened it to being in a Tarzan movie or Ninja warrior.
It's a great spot for group activities and it costs Ksh. 150 per person. To get there by public means, board matatu route 125/126 and alight at Maasai Lodge stage. Follow the tarmac road on your left for about 2Km to AIC Diguna. There are also motorbikes at the stage which will take you there.
2. Laser Tag – ABC Place Westlands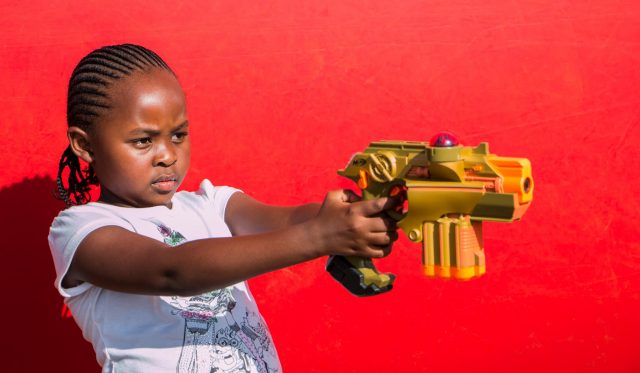 I would describe laser tag as a game that's similar to paintball only your gun would fire infrared beams (lasers) instead of balls of paint. Sounds cool right?
If you head down to ABC Place in Westlands over the weekend, you'll find the folks at laser tag Kenya and for Ksh. 500 per person you'll get to play a game. If you're a group of eight or more, then the cost per person is Ksh. 400.
3. Memorial Park Museum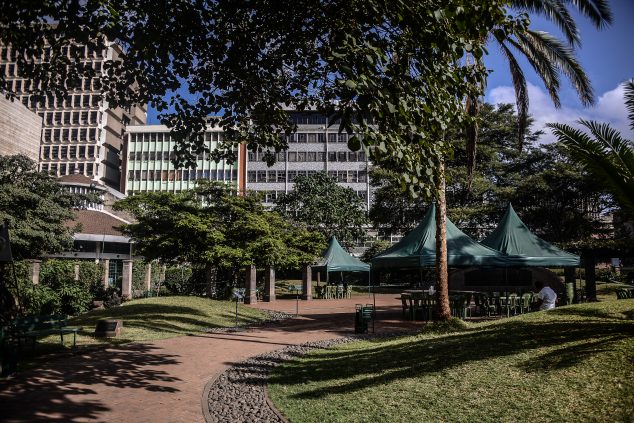 The museum is located in the Memorial Park (Bomb Blast) . The park and the museum were built to commemorate those who were affected by the August 7th, 1998 bombings of what was then the American Embassy.
To gain entry into the park, it will cost you Ksh. 30 and another Ksh. 50, 100 or 150 to visit the museum depending on whether you're a student, resident or non resident. The museum is a small room where you'll get to see some of the wreckage from the bombings and afterwards watch a documentary of the events of the bomb blast.
Visitors are discouraged from taking pictures due the sensitivity of the material that is displayed.
4. Kenya National Archives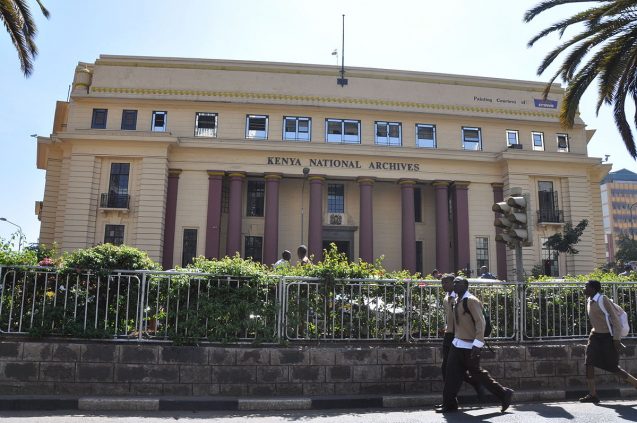 If you want to learn about our political history then this is the place to be. I find it amusing that a lot of Nairobians have never been inside it despite it being such a popular meeting point in town.
It was established in 1965 and it hold up to 1.5 million documents on Kenya's history. A walk up the stairs to the first floor will reveal the coolest stamp collection you have ever seen. There are also pictures of Mau Mau freedom fighters and Kenya's political class. The ground floor has a wide collection of African artifacts. Another thing I like about Kenya National Archives is the silence that greets you when you step in. You can almost forget that you're smack dab in the middle of Nairobi's CBD.
The gate charges are Ksh. 100 and Ksh. 50 for students with ID.
5. David Sheldrick Wildlife Trust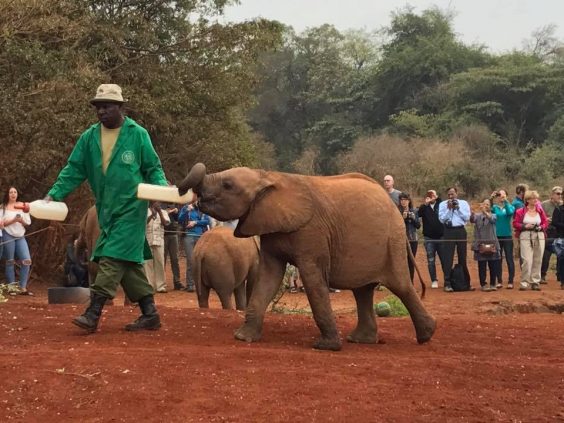 What's cuter than watching baby elephants frolicking? Nothing in the world can beat that. Located on Magadi Rd, DSWT was founded in 1977 and their mission is to rescue and nurtured orphaned baby elephants until they're ready to go back to the wild.
You can access DSWT at the KWS Central Workshop Gate on Magadi Road just before the Multimedia University. It's open from 11am -12pm. The entry charge is Ksh. 500 and once inside you'll get to feed and pet the baby elephants. Find map here.
6. Funscapes Arcade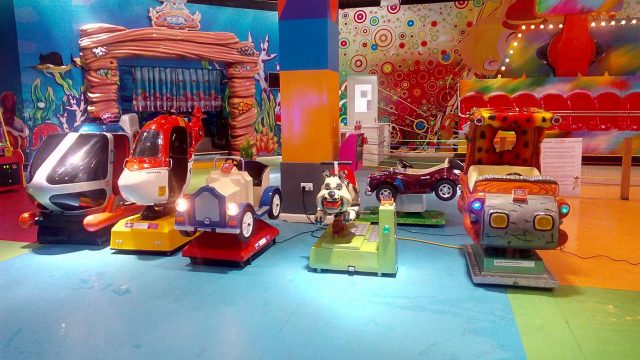 This is a splendid spot for children. They will definitely be occupied by the wide variety of arcade games and rides that are there.
Most rides and games cost about Ksh. 500. Entry is free and once inside, you will be asked to load a funscapes card with some money and it will act as a payment card for games. There is a Funscapes at Thika Rd. Mall and at The Hub in Karen.
7. Lunar Park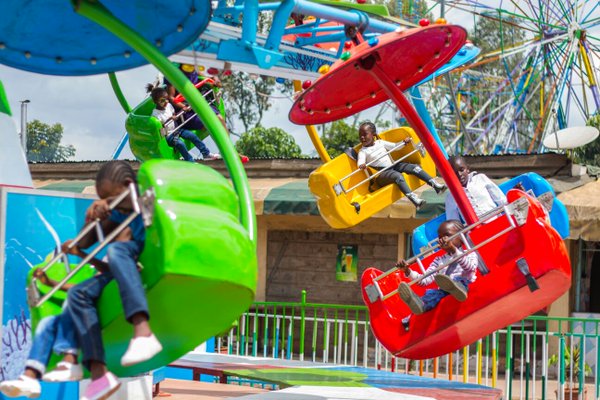 Lunar Park is a great place to spend quality family time together. There is a wide range of rides to try out and most cost between Ksh. 250 – 350. While your children play or if you and your crew get hungry from all the fun that you'll be having, you can sit down for some grilled meat and cold drinks at the many open air restaurants at the spot.
Lunar Park is located at Railway Club.
8. Rock Climbing at Diamond Plaza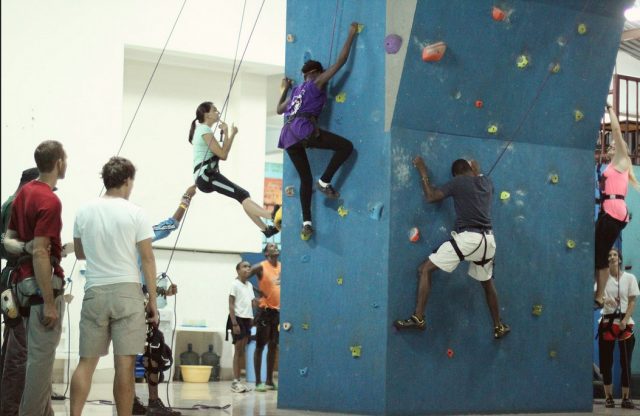 If you fancy an activity that will push your physical strength, then why not try rock climbing at Diamond Plaza in Parklands? The facility is located on 6th Floor, Old Tower, Diamond Plaza in Parklands.
The cost is Ksh. 1,000 per session and the difficulty levels cater for everyone, whether you're a beginner, a pro or your skill level is intermediate. You can take advantage of the ladies night offer on Tuesdays where your group of girlfriends get to pay Ksh. 500 per session instead of the full price.
9. Kenya Regiment Rifle Club (KRRC)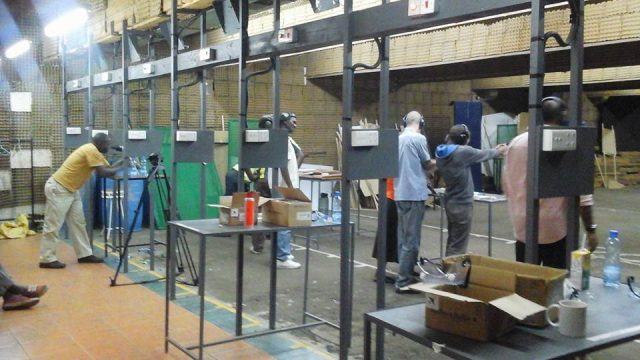 Firing a handgun is one of the most exciting things I've done this year.I cannot even begin to describe how giddy and powerful I felt when I shot those rounds. It's definitely something that will do over and over again. At first, the gun feels heavy and the noise deafens in your ears but the more you fire, the more you get used it and your body starts to relax to accommodate the weight. You also get better at hitting the targets.
You can experience this for yourself at KRRC. It is an indoor shooting range located at Sailing Club in Langata.
The cost is Ksh. 500 for students with ID and Ksh. 1000 for regular people. You will then pay Ksh. 100 for earmuffs, protective eyewear and a target with a bull's eye. The amunition costs Ksh. 40 each for .22 caliber rounds and Ksh. 70 each for 9mm  rounds. It's best if you go with a group of friends so that you share the cost of ammunition.
If you decide to use 9mm rounds, there is an additional charge of Ksh. 1000 to hire the weapon if you don't have your own. There is no hiring charge for the .22 caliber hand gun. You have to bring your original ID card with you to be allowed entry into the range.
It's open Monday to Saturday from 12.30pm – 4.30pm
No photography or filming is allowed.
10. K1 Flea Market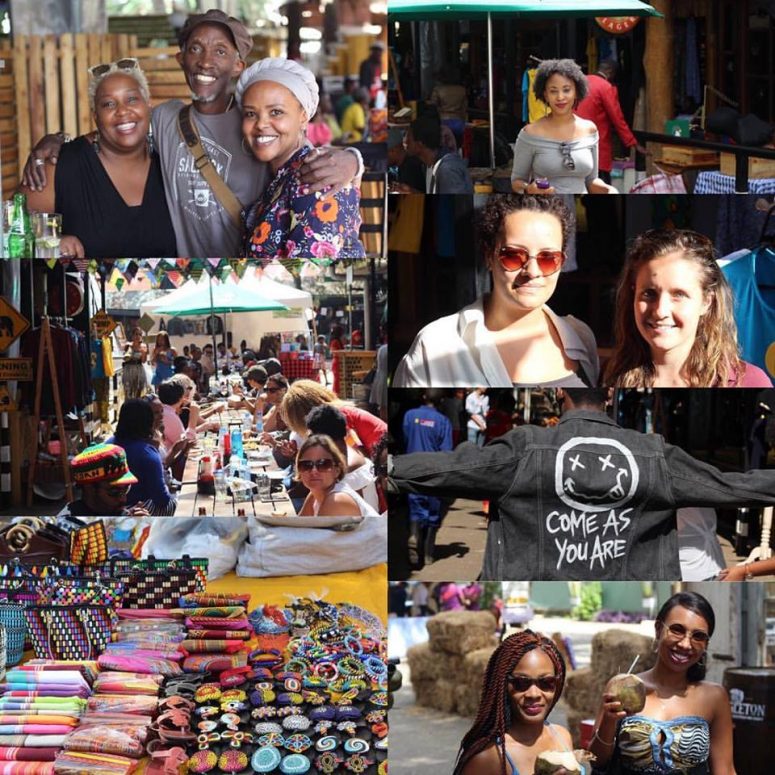 The flea market at K1 Klub house is the ultimate Sunday chill spot. There music is great, the food is good and there are many vendors selling awesome stuff when the urge to splurge kicks in. The market is on every Sunday and entry is free.
11. Ice Skating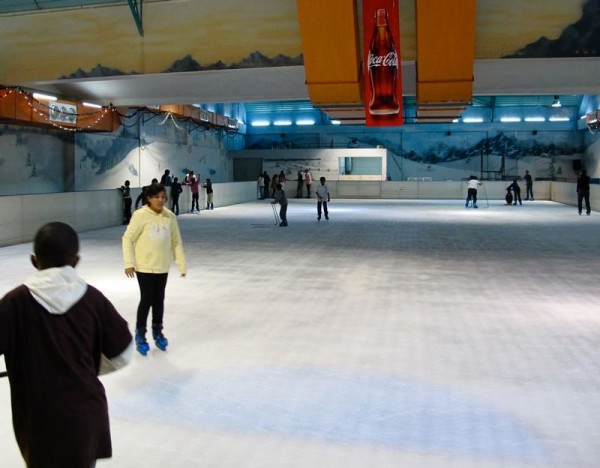 I really love this place. Whenever I have some extra money to spare, my friends and I almost always end up at the ice skating rink at Panari Hotel.
The ice rink temperatures are usually quite low so it's a good idea to dress warmly when you head there. The cost is Ksh. 800 if you're over 15 years of age and Ksh. 600 if you're below 15 years for a one hour session. The cost is inclusive of renting the shoes.
12. Cycling at Karura Forest
Karura Forest is a beautiful place. It's very tranquil and boasts of over 30 Km of hiking and cycling trails. The main entry point is located off Limuru Rd. opposite the Belgian Embassy. If you're using public means, you can board matatu route numbers 11B, 106, 107, 108, 114 or 116 and ask to be dropped at Karura. They will leave you at the main gate (entry A).
Entry charges are Ksh. 100 for adults and Ksh. 50 for children. Renting a bike costs Ksh. 500 for two hours.
13. Paintball Fury
Paintball is an adrenaline packed game that consists of shooting small paintballs from a gun at your opponent. It's a messy game that will really test your aiming skills but you and your friends are guaranteed to have a great time with your friends.
Starting from Ksh. 1,000 a game, you will be provided with about 100 paintballs, overalls, protective head and chest gear, paintball gun and goggles.
You can play a game of paintball at the following places; Rolf's place in Rongai, Shooter's Haven off Garden Estate Road which is off Thika Road , GP Karting off Langata Road and at Purdy Arms in Karen.
14. GP Karting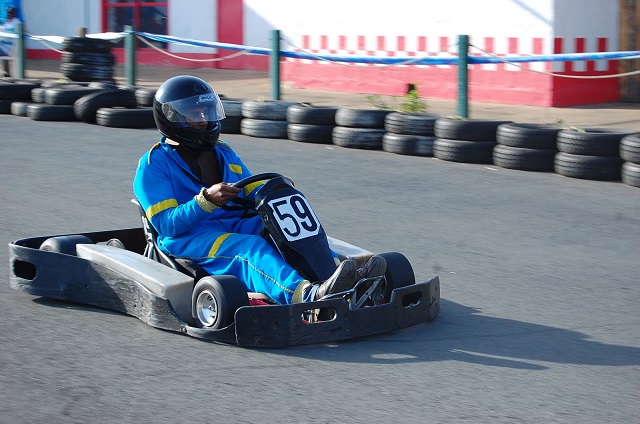 Located just off Langata Rd, GP Karting is a great place if you want an adrenaline filled activity. Starting from Ksh. 900, you get to drive a go kart round the the racing circuit.
The charge per session includes an overall and helmet and you'll be taken through a brief instructive course before you hit the race track. Don't worry, you don't have to be an excellent driver to enjoy this activity. The best part about go karting is that it's an all inclusive family event and children as young as 5 years old can participate.
They also have night races on Saturdays where you get to compete with other racers. Check out their website for more activities.
15. Ostrich riding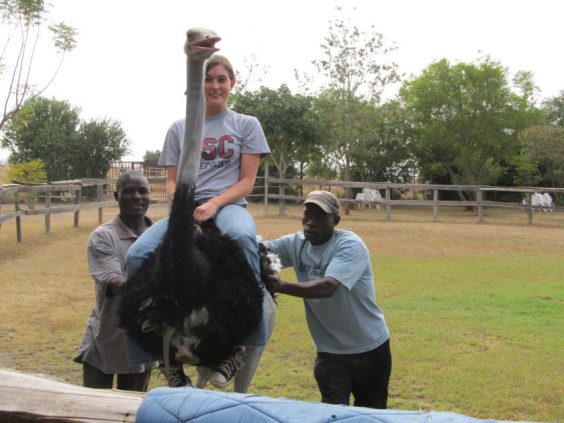 Ostrich riding would be an interesting and unique activity that one wouldn't soon forget. You can head down to Maasai Ostrich farm in Kitengela and for approximately Ksh. 800, you gain entry into the farm and a chance to ride an ostrich.
There is a hotel within the farm so if get hungry from all the hose riding and farm tours, you can chow down on some ostrich meat at the restaurant.
16. Joseph Murumbi Gallery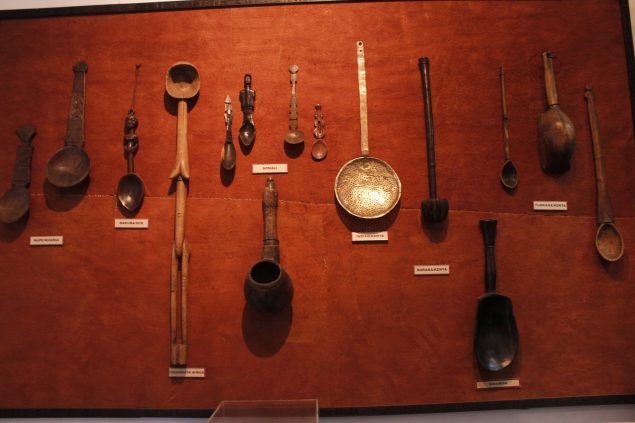 The gallery is located at the intersection of Kenyatta Avenue and Uhuru highway, next to General Post Office (GPO) in town. It houses a vast collection  of African artefacts which former vice president, Joseph Murumbi collected during his travels. The collection was previously at Kenya National Archives before it was moved.
Entry fee is Ksh. 150.
17. 4D/7D theatre
This is not exactly a place to visit but checking out those 7D/4D theatres found at most local shopping malls will give you quite a unique experience. They consist of a small booth which plays a short clip, usually about 15 minutes. The experience plays on all your senses, the chair moves, if there's a scene with water you can feel it your face and the creatures in the clips appear life-like. It's a fun thing to do if you're on a date at the mall or if you want to pass some time before you leave.
They usually cost about Ksh. 500.
18. Giraffe Centre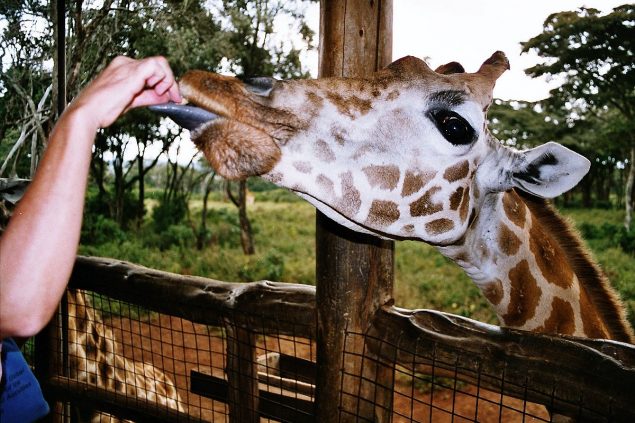 This is one of my favourite places in Nairobi. Giraffe Centre is located in Karen and is managed by the African Fund for Endangered Wildlife. It's a great place to spend time with your family and friends as you feed the giraffes who are very friendly. Just opposite the entry to the centre, there is a beautiful nature trail where you can go and relax.  The charge is Ksh. 250 for resident adults and Ksh. 50 for resident children.
19. Nairobi Safari Walk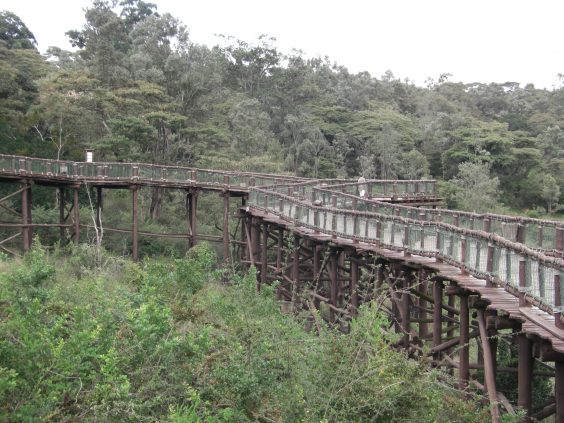 Nairobi Safari Walk is located in the compound of Nairobi National Park. The entry fee is Ksh. 250 for adults. Some of the features on the 3Km safari walk are that you'll get to see three ecosystems; the wetlands, savannah and forestry. You  will also see a wide variety of wildlife and the raised boardwalk will allow you views of the wildlife below.
20. Bowling at Village Market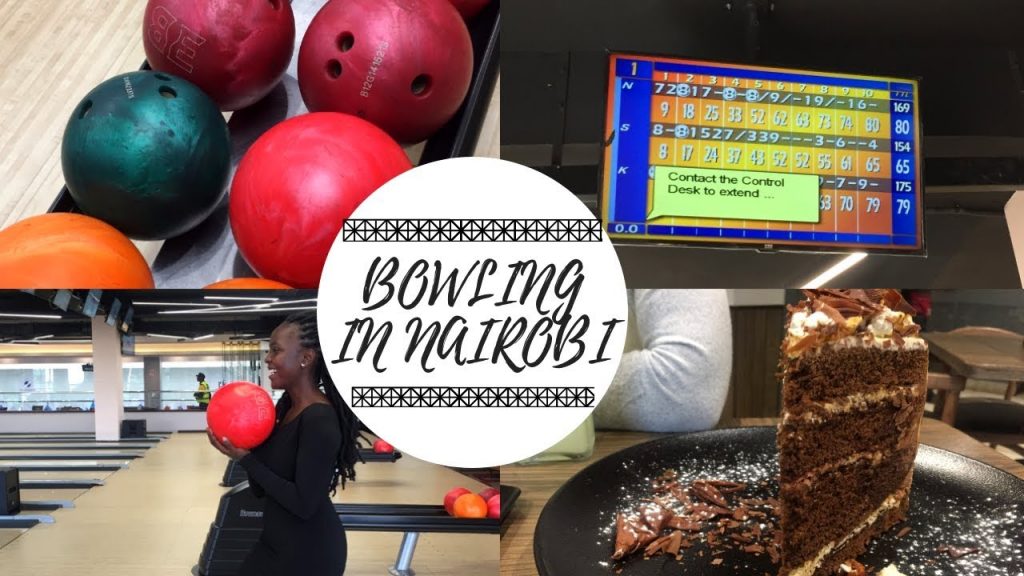 Village Market has recently reintroduced the Bowling Alley at their premises. It's a good group plan for friends, couples and families.
Bowling at Village Market costs Ksh. 500 person. plus additional Ksh. 250 if you don't have socks to wear with the bowling shoes.
21. Movies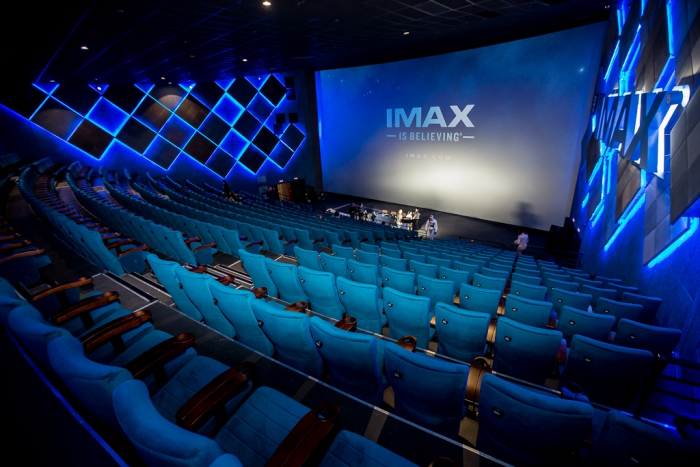 There are different movie theatres in Nairobi where you can watch the latest movies with your friends or loves ones. The movies cost between Ksh. 600 and Ksh. 800 depending on the movie and the theatre. There are also offers for couples of select days at specific movie theatres.
The movie theatres in Nairobi include Anga Diamond Plaza, Anga Imax Kenya – 20th Century, Anga Sky Cinema, Century Cinemax Junction, Century Imax – Garden City, Fox Cineplex Sarit, Prestige Cinemas, and Westgate Cinema. Find the full schedule here.
22. Events at Goethe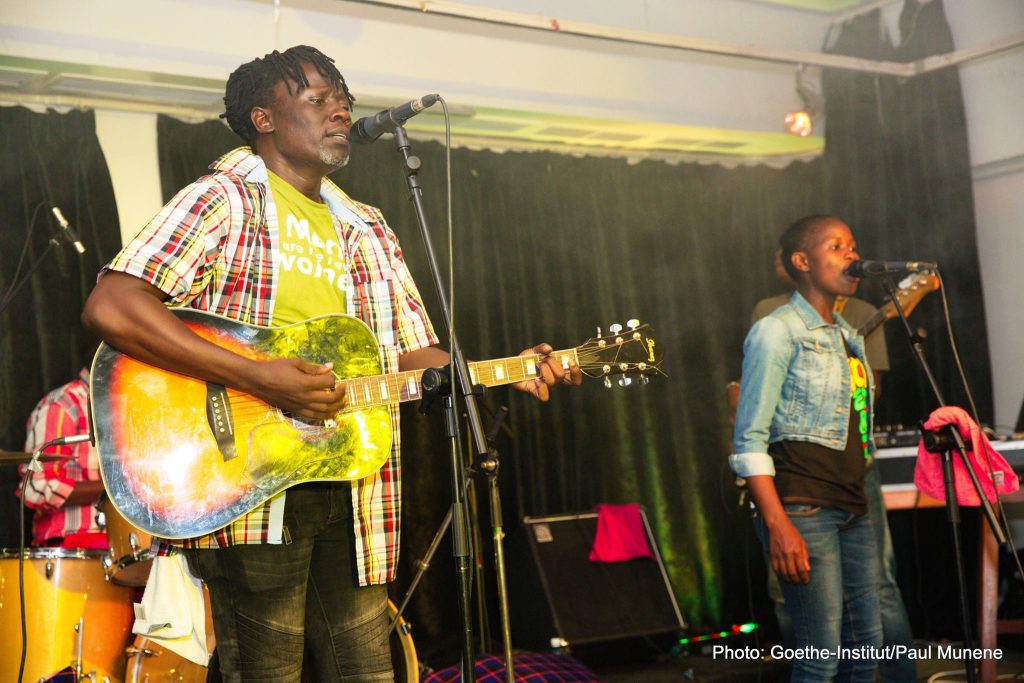 The Goethe Institut holds various events at its premises in the Nairobi CBD. Most of the events are free and include literary events, art and music ones. Find the current schedule here goethe.de/ins/ke/en/ver.cfm.
23. Events at Alliance Francaise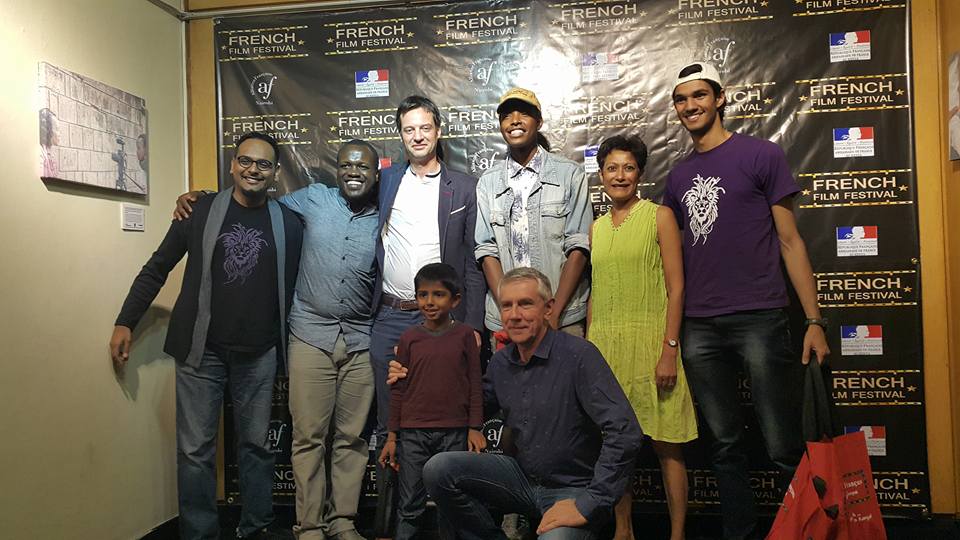 The Alliance Francaise in Nairobi hosts regular events in Nairobi. The events, which are mostly free, include film festivals, music events and art events. Find the current schedule here alliancefrnairobi.org/events
24. Thursday Nite Live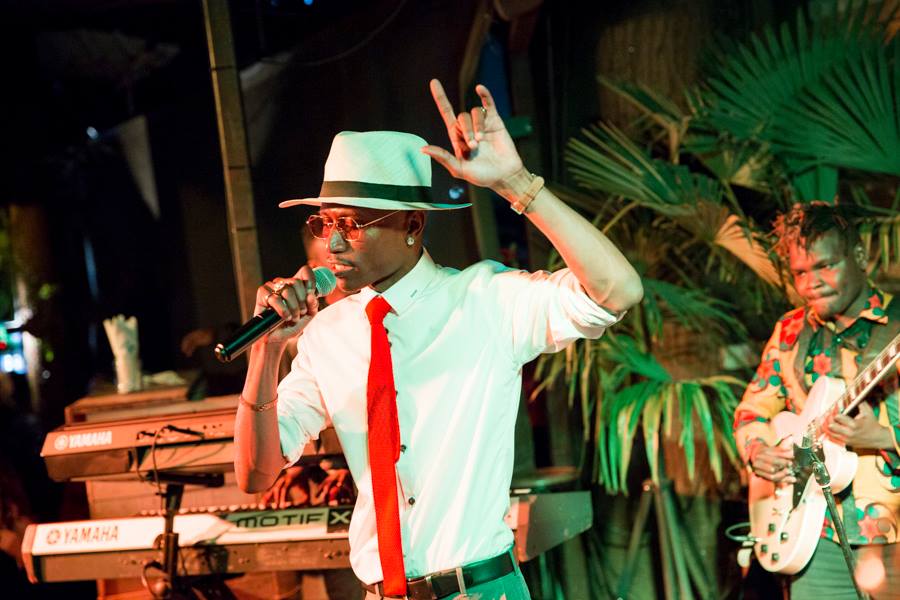 Thursday Nite Live hosts weekly events in Nairobi at J's Fresh Bar and Kitchen. It features Kenyan music acts as well as International ones. Entry is free. Find the current schedule here facebook.com/thursdaynitelive