The Konza Technology City is a technology hub that is being built by the Kenyan government in Konza about 60 Kilometers from Nairobi. Konza city is managed by Konza Technopolis Development Authority (KOTDA) under the Ministry of Information, Communications and Technology.
We sat down with the KOTDA CEO John Tanui to better understand what the technopolis is all about.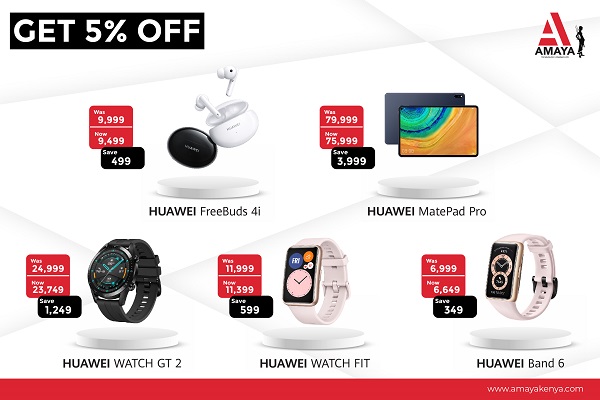 Briefly explain to us what the Konza Technopolis is all about and how it came to be?
Konza is one of the flagship projects under Vision 2030. As you are aware, Vision 2030 is the blueprint plan for Kenya as a country to transform to a middle income economy. It is divided into three pillars that is social, political and the economy and in each of these three pillars there are flagship projects to address the country's transformation journey. As such Konza Technopolis is a flagship project to help the country in this transformation with the main focus being in innovation,technology and knowledge economy.
There is a need to bring in these new economic drivers which are currently not strong that is technology, innovation and knowledge economy. This is why Konza Technopolis is very key because it will bring in something new to Kenya's economy. World over there is a strong correlation between economic development and a country's performance in the areas of technology, innovation and knowledge economy. For us to advance our country, we need to invest in these three areas and Konza will play a critical role in advancing these aspects of our economy.


Since Konza was launched back in 2013,we have not heard much about it. What is the status of the project?
The project was conceptualized in early 2008 , however, as you can imagine, turning from a concept to a project, there were many steps that it had to through. For example, a feasibility study had to be done, there was also a requirement to procure land. After the land was procured which is approximately, 5,000 acres, there was a need to engage experts to enable us drive this agenda. A master development partner one, who is a lead consultant was brought on board to come up with master planning of the city.
After the partner came on board, there was a need to institutionalize, this led to the formation of the institution now called Konza Technopolis Development Authority (KOTDA). After this a board had to be formed and staff recruited . All these processes took time and in 2014, the master development partner was procured who was now to help on the implementation of the master plan. Around 2014 to 2015, we went into the actual implementation of the project and that's where we are at the moment.

I can comfortably say that the project has taken off in terms of the key aspects which are required. One of them is world class smart infrastructure and the other one is to put up the structures to support the innovation and knowledge economy. We already have a contractor on site working on horizontal infrastructure, this is all the amenities that make up a city which are the roads, wastewater management,electrical distribution among others. It will take about 42 months to complete and at the moment three months are already over. We are expecting that in the next few months, say in about 16 months, we'll start seeing great progress in the works.
On the innovation and knowledge economy side, we need an institution to drive it just like Stanford University plays a role in driving the Silicon Valley. To this end, we are working with the Ministry of Education with the support of the Korean government to establish a new university that will act as research institute.The university will help us advance the innovation and knowledge economy part. We are expecting construction of the university to begin next year. Soon we will have a design consultant to help us design the physical infrastructure for the university.

Being that the university will be new, we will involve other universities to see that the curriculum that is being developed will meet the requirements of the market. This will also ensure that the curriculum meets the global trends and will also focus at solving the challenges that we have as a country. However, the university will only offer Masters and Phd programs, with the focus area being in STEM that is science, technology, engineering and mathematics programs. Some of the programs offered will include civil, mechanical and electrical engineering, biotechnology, Chemical Engineering among others.

When Konza city was being launched,there those who had an opinion that it would face challenges attracting hubs and startups already established in Nairobi due to the distance. What is your opinion on this and how do you plan on attracting this demographic?

Building a greenfield city comes with many challenges and opportunities. One of the advantages is that we are able to develop the infrastructure in the best way possible as we won't be displacing people. We also don't have existing infrastructure that needs to be redone. However, some of the challenges of Greenfield is that as you have mentioned, the perception that the distance from the existing cities and current players is very far. We are aware of this and we are working with the government agencies to facilitate ease of access to this city. Currently, the Kenya Highways Authority, is expanding Mombasa road from Athi River to Machakos junction. There are plans for the road expansion to reach Konza. There is also the Nairobi – Mombasa express way, whereby one of the interchanges will be near Konza. The Standard Gauge Railway is just nearby, also the old meter guage railway is being rehabilitated. This means that access to Konza will be very convenient.

We are also working on having an air strip built inside Konza for those who want to take the shortest time to get to Nairobi. So basically, we are working on making the city as accessible as possible. However, the long term goal is for people to work and live in Konza.
Apart from that, there is a big number of young people finishing university and coming into the job market. This is a group that would be attracted to Konza and they might not see the distance as being much of a hindrance. Basically, we are looking for a mix of those already established and the new players because for a country to reach its vision and aspirations in the aspects of innovation, technology and knowledge economy. It needs more players to come on board, currently the country is ranked third in Sub Saharan Africa in terms of innovation courtesy of the current players but we need more. As such, we need to give our students an additional space where they can advance their ideas.
Since Konza was launched it has been allocated funds over the years. What are achievements?
The government has put in significant investment in the project so far. The first thing was the procurement of land for the technopolis at a cost of almost Ksh.1 Billion. The government also paid for the consultants who were engaged to conduct the initial feasibility study for the project.


We have also opened up Konza by building 4 kilometers of roads to ease access. We have opened up access to the parcels of land within Konza in what we call Phase One A where we have constructed 12 kilometers of roads. Boreholes have also been dug to provide water to the city. The government has also committed to spend over Ksh. 13.5 Billion in the construction of the university.
We are looking at putting up the physical amenities that will enable us to turn a greenfield into a city. At the moment we have funding from Italy which is about Ksh. 40 Billion. We are also working with the I.C.T Ministry to ensure that one of the national data centers is located in Konza so that we can utilize it to provide facilities for the smart city. The government has also put two power sub-stations,one is in Machakos and the other one will be located at Konza. We have also connected 3 backbone fiber cables to the city to provide fast internet.
The government has also worked on connecting Konza with railway and road infrastructure to allow easy access to the city. As you can see there is a strong commitment from the government. However, the big picture is that this is a USD 14.5 Billion project and the role of the government is very small maybe about 10 percent with the rest being taken up by the private sector.
What benefits will the country at large draw from Konza City once it is operational?


As per the Vision 2030, the transformation of the country was supposed to be realized through some of the flagship projects. Konza is going to have a significant impact in the transformation journey, mainly in the aspects of innovation, technology and knowledge economy. The focus is on ICT, engineering and life sciences, and with this, we expect the country to benefit from the investments in terms of research facilities that will be in Konza.
Every nation that has prospered has had to make significant investment in research and development together with innovation facilities. So if we are going to move towards a knowledge economy and advancement in technology this is basic infrastructure that a country needs to have. These facilities are what Konza will offer to the economy to enable the transformation.


The other benefit is the establishment of the research institution that will work with startups and enterprises to facilitate their growth.
The technopolis when complete will attract startups, SME's and help them grow to the next level. It will also attract multinationals to come and set up base here. Through this we will be able to see a growth in employment, GDP and also taxes remitted.
What challenges have you faced so far in making Konza Technopolis a reality?



Being a Greenfield city, we have had to build everything from scratch unlike other innovation spaces in the world where they work with existing cities. As such in these places, they are able to go straight into the business of innovation but on our part, we need to first focus on building the infrastructure which is a time consuming and expensive affair.
We also have to work on the connectivity with the rest of the country, so as to enable ease of access. As such we have to engage with the other stakeholders whose mandate is to do this.
The project itself is huge and requires a lot of funding. As you can imagine, there are other competing priorities as a country so one has to push and position the project well so as to be able to get the funding.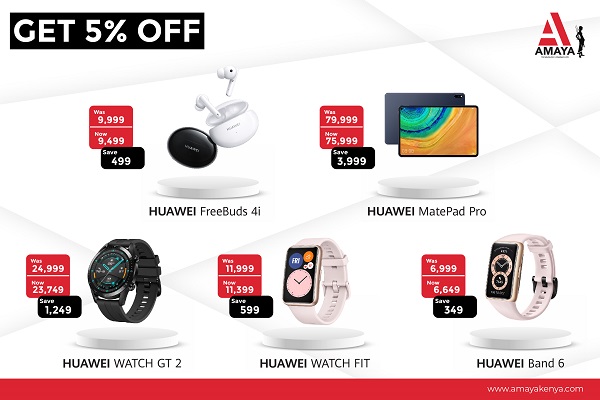 Building roads, buildings is easy, but addressing issues of innovation, technology and knowledge economy requires a lot of effort. This means that we need to work with many stakeholders as we cannot be able to solve all the challenges as an entity.
What are your future plans for Konza city?
With the infrastructure in place, the next step for us is to bring in the long term users of Konza who are the innovators, the research institutions, basically, creating the ecosystem. We intend to use a program that we have started called the Konza innovation ecosystem initiative. This is with the intention of progressing the ecosystem of the country in terms of innovation. Going forward we will be holding events at Konza and also collaborating with the universities. As part of our collaboration with universities, we are working with Machakos University to set up an innovation hub.
We will also start holding annual conferences on innovation, research & development,smart cities and urban development. Basically, we would like to share what we have learned so far while building Konza with others. We would also like to bring people of similar mind and focus into one place where we can discuss some of the things that we are working on and share experiences and challenges together.
Through the Konza innovation ecosystem initiative we would like to engage the current players in the market. This is with the view of getting their feedback on how we can work together to improve the ecosystem. Already we have building in place at Konza with space that we are willing to dedicate to the innovation community.We are also going to look at how we can help Kenyan startups to grow. So that Kenyans can be able to grow their ideas into viable businesses and take them to the next level.
On matters funding for the startups, we are bringing in partners who can be able to fund the businesses. One of the partners is Kenya Commercial Bank, whose role is funding.
What we are looking at is how we can improve the ecosystem in such away that, if one has a good idea they can be able to go to a bank and access funding to actualize it which is not the case currently. At the moment startups are regarded as risky by banks but I am confident that if we work together as an ecosystem things will definitely improve.