IPSOS Kenya have today launched a poll that shows Kenyans view Deputy President as the most corrupt leader in Kenya. He is closely followed by Kirinyaga Governor Anne Waiguru.
When asked who the most corrupt leader (alive) is, 33% said William Ruto, 31% Anne Waigiru, 17 % Daniel Moi , 11% Uhuru kenyatta among others.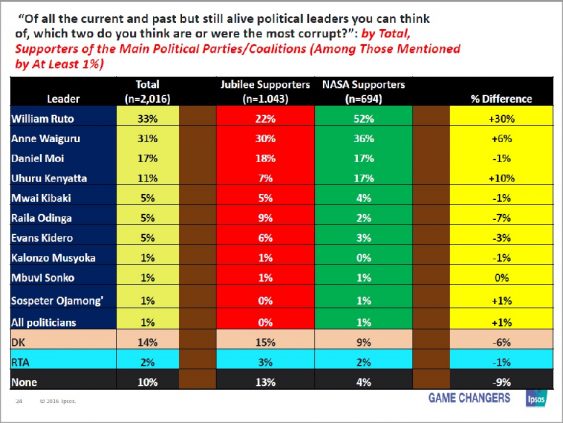 When asked whether the President was sincere in his efforts to reduce corruption 51% said yes and 35% said no.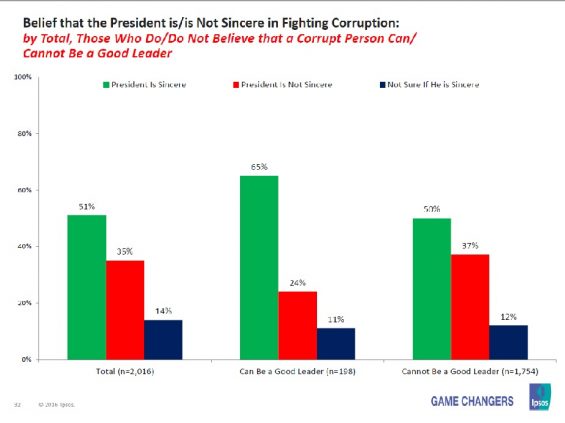 87% of the respondent said no the question "Do you think someone who is corrupt can still be a good leader?"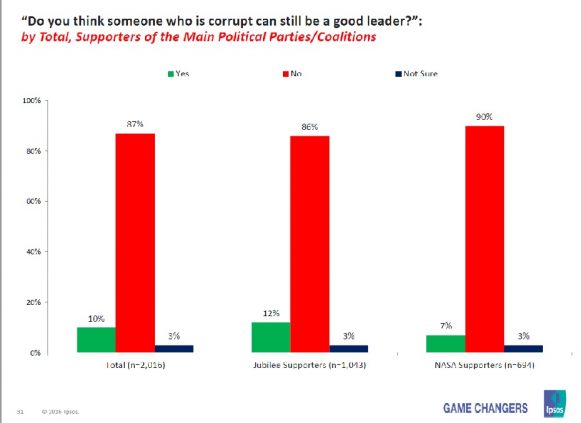 Find the full research report here.