American rapper William Leonard Roberts II popularly known as Rick Ross landed in Nairobi on the 27th of May for his first ever performance in the country at the NRG WAVE Concert organized by NRG Radio. On arrival, the American star did a short press briefing at JKIA saying he was excited to be in the country and that he and his team would give a performance to be remembered.
The much anticipated concert, said to be the biggest of the year, was held at the Carnivore grounds with regular tickets going for Ksh. 3,000 and VIP were  Ksh. 9,000. The organizers managed to make it look like a real "Ballers and Bosses" event despite great challenges posed by the unpredictable Nairobi weather.
Urban Hip Hop crew Camp Mulla was first to warm up the stage with their hit songs that the crowd happily sang along to. Fena, the only lady in the lineup, killed it followed by Aminia singer, Nyashinki with his performance being well received by the crowd. Timmy Tdat delivered an electrifying performance on stage backed by his dancers. Finally Khaligraph Jones got on stage and had the crowd singing along to all his hits.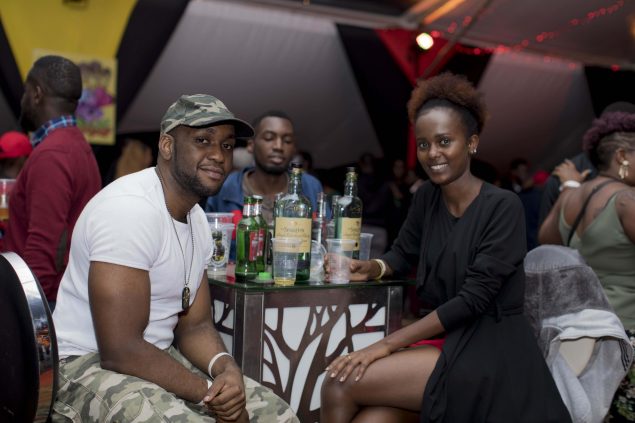 Dj Kace and Xclusive kept the party mood going during the performance breaks, with the latter dropping a killer set right before The Boss was set to hit the stage. He got on stage at 2:30am, with fans happily cheering him on as he began his long awaited set. Rick Ross performed his greatest hits and collabos such as All I Do is Win, Biggest Boss, Aston Martin Music, Rich Forever and many others for about an hour. The Diced Pineapples hitmaker made the crowd say his famous grunt "Huuh" as he shouted out his new name Tajiri.
There were different reactions from those who attended with some saying he was brilliant while others think the Kenyan crowd was short changed.
It was unfortunate that the sound at the event was bad leaving most of the curtain raisers struggling to keep up with the playback music as it was louder than their microphones. The speakers didn't seem to have been well balanced and it took fans listening keenly to know what song was being played.
There were certain issues that hit the event such as traffic gridlock on Langata Road, leaving many revelers late for the event. Members of the security team were not in uniform, making some people take advantage and engage in theft leaving innocent fans in trouble.  
Despite the few hitches, the event was successful and we're hopeful we get to see more of international acts this year.