I have been a subscriber to internet TV service ShowMax for some months now and one of the top things I love is that I can watch Kenyan content on there. Some of the shows on there can't be found, on demand, anywhere else so you can imagine how happy I was to run into them. There is quite a bit of Kenyan content and ShowMax has promised to add more content.
So these are some of the Kenyan TV shows that you can binge watch on ShowMax on your chill time.
1. Sumu la Penzi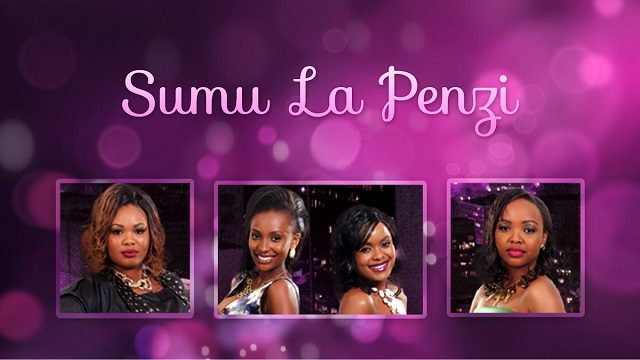 Sumu la Penzi is a drama that is set in Nairobi and stars Serah Ndanu, Joyce Maina, Naomi Ng'ang'a and Judith Nyambura (aka Avril). It follows the adventurous lives of 4 women, Ama, Mariam, Eva & Tindi, as they navigate their love lives with high-flying men, who are sometimes very married.
This series is in Kiswahili with English sub-titles and was directed by Carol Onyango. There is one season available with 40 episodes of about 30 minutes each.
Fun fact: The theme song is by none other than Dan Aceda (the song being 'One and only').
2. The Real Househelps of Kawangware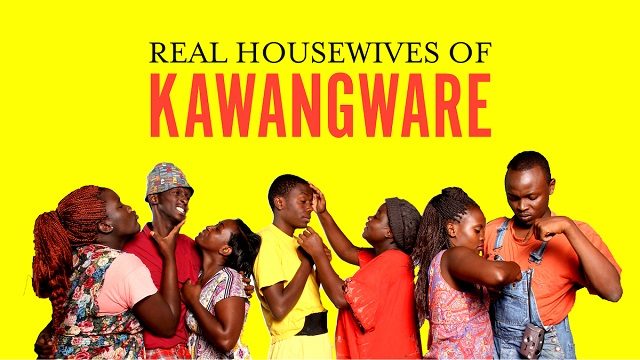 The Real Househelps of Kawangware is a hilarious adaptation of The Real Housewives reality show franchise. The comedy is centred on 4 house managers aka househelps, Awiti, Kalekye, Njambi and Trufena in Kawangware. Their lives are dramatic and their relations with their employers, husbands, boyfriends and love interests add flavour to the show.
The series is in Kiswahili and it stars Winnie Ruby, Rebecca Mbithe, Bernice Njoroge, and Kendi Kinyua. 4 seasons are available with 52 episodes in total. Each episode is about 20 minutes long.
3. Auntie Boss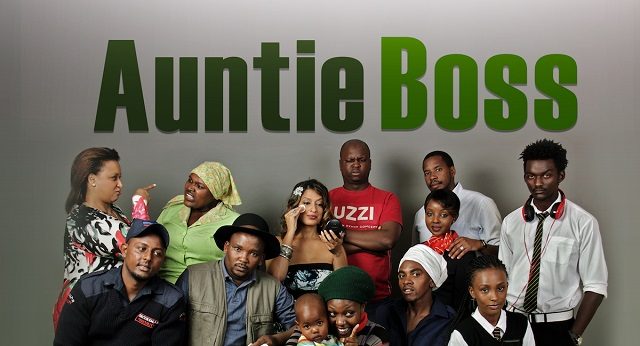 Auntie Boss is another show that is centred around house managers who live and work in a gated community in Nairobi. The drama surrounding their work, the families they work for and the talkative watchman all contribute to make the show awesome.
It stars Sandra Dacha, Nyce Wanjeri, Sospeetah Kiritu, Eve D'Souza, Grace Muna and Maqbul Mohammed.
The series is in both Kiswahili and English. 3 seasons are available with 39 episodes in total. Each episode is about 22 minutes long.
4. Kona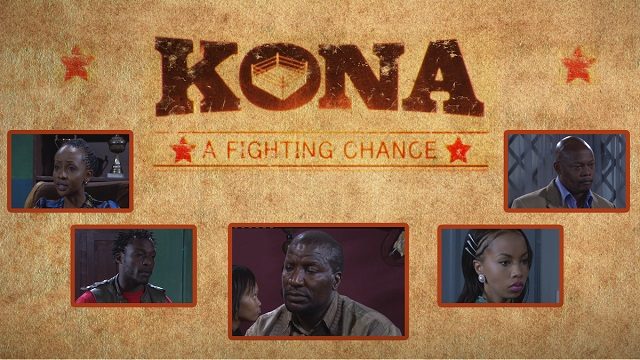 Kona is the probably the best Kenyan show to binge show as it has a massive 250 episodes. It also features some of Kenya's best acting talent with the likes of Lwanda Jawar, Nini Wacera, Brenda Wairimu and Muthoni Gathecha featuring in it.
It tells the story of family who is struggling to come to terms with the death of the family patriarch, through a tragic car crash. As the family recovers from the tragedy, they have to deal with a lot, especially daughter Julia who inherited a boxing gym. She wants to make it work for the family while facing a lot of opposition.
Each episode in the 1 season show is about 24 minutes long.
5. Naswa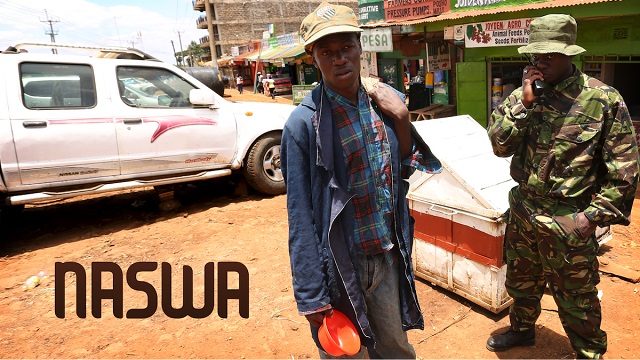 Naswa is the ultimate Kenyan prank show. In the show, pranks are played on unsuspecting to hilarious results. I think the best bits are when the people being pranked realize that their predicament isn't real and they laugh at themselves. It's definitely worth watching again and again.
4 seasons are available with 52 episodes in total. Each episode is about 26 minutes long.
6. Churchill Show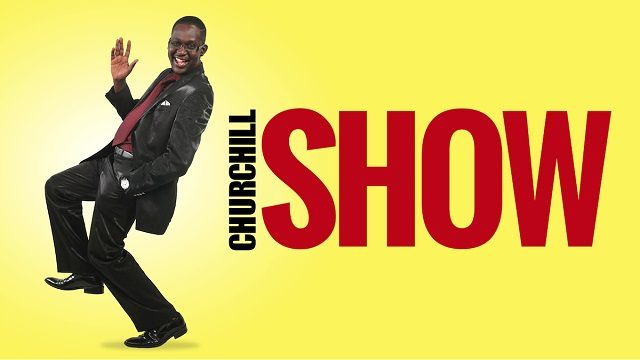 Daniel Ndambuki aka Churchill is inarguably the most successful comedian in Kenya. This success followed his comedy show which is one of the best TV shows in the country and with a huge following. It was so successful that people preferred to watch the show live while its taped rather than wait a couple of months to watch it on TV.
3 seasons of this awesome comedy show are available on ShowMax for your viewing pleasure. 39 episodes in total are available with each episode being about 36 minutes long.
7. The Patricia Show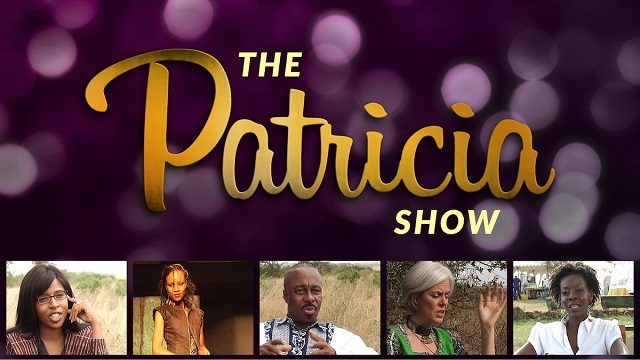 The Patricia Show is probably the best talk show Kenya has ever had. Hosted by former Capital FM Radio presenter Patricia Amira, it hosted various personalities that discussed issues including entertainment, relationships, careers, and technology among others. Guests includes Professor Wangari Maathai, Eric Wainaina, Jeff Koinange, Wahu and Sheila Mwanyigah.
A healthy 78 episodes are available with each one being about 48 minutes long.
8. Samantha's Bridal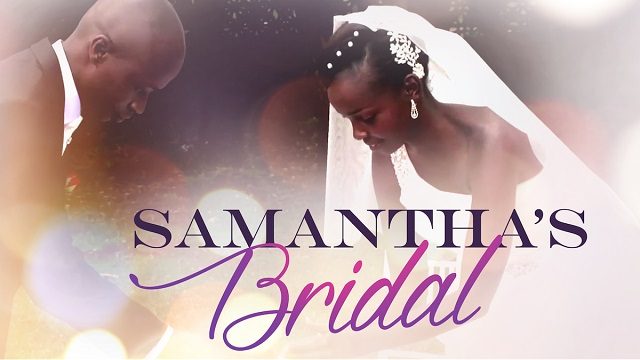 The incredibly popular bridal show, Samantha's Bridal is also available on ShowMax. The show features select couples on their wedding day. What probably makes it appealing is that they show behind the scenes and also feature bride and groom back stories of their relationship.
13 episodes are available with each being 41 minutes long.
9. Vitimbi Comedy Show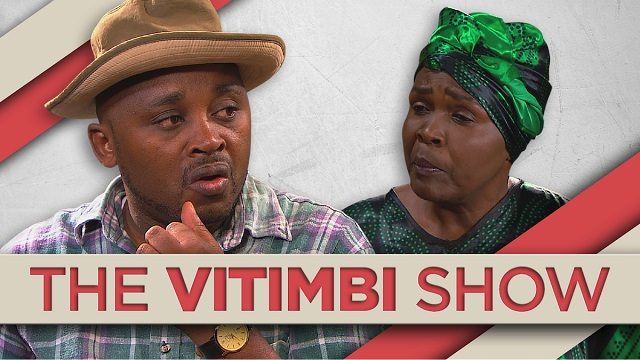 The Vitimbi Comedy Show is a reboot of the classic comedy show, Vitimbi. It revolves around the family of Mama Kayai and her husband Ojwang Hatari as they face the daily challenges of running a restaurant.
The humour is still intact and its nice that they brought some new faces to inject a different kind of energy into the show.
2 seasons with 26 episodes in total are available. Episodes are 24 minutes long.
10. Sema Nami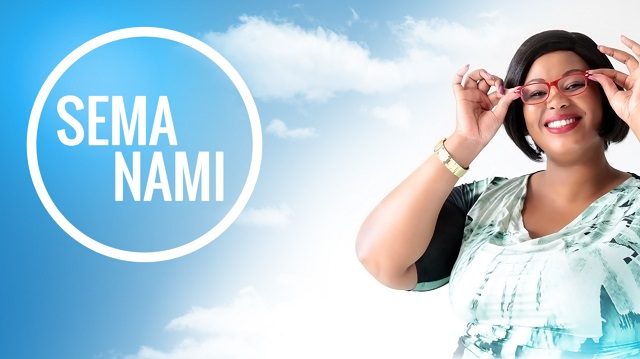 Sema Nami is a Kiswahili talk show by Neomi Ng'ang'a that features interviews of Kenyan personalities in a kitchen. It's a different kind of talk show and it feels very real because of the language and how free the guests feel with the host. It also features a food segment where the host and guests discuss food and even make it. Some of the guests of the show include: Shaffie Weru, Avril Nyambura, Gerald Langiri, Anto Neosoul among others.
2 seasons with 26 episodes are available. Each episode is about 30 minutes.
How to get ShowMax
Sign up for ShowMax Premium (Kes 880) or ShowMax Select (Kes 330) at showmax.com. There's a 14-day free trial when you sign up using credit card and you can also pay using M-Pesa.