I checked into Tune Hotels a little after sunset on a Friday evening, just like a business traveller would after a long day of meetings. The aura was delightfully different; warm and bright, and inspiring a liveliness that helped forget the worries of my day, albeit for an evening. The décor was a tasteful play of red shades and earthy tones and there was a decorated Christmas tree on one end of the lobby, in readiness for Christmas. Check in was seamless, and after a signature here and there, I was led to my room so I could freshen up before dinner.
Tune is essentially a posh business hotel on Raphta Road, Westlands. It was designed with the budget business traveller in mind, who wants high end accommodation without the frills that come with luxury hotels. It takes on the express hotels concept, where the focus is on decent bed and healthy continental breakfast, since guests typically spend their days away from the hotel. In the rooms and at the lobby, there is a map showing parks and places that guests can visit, including fine dining restaurants and those offering specific cuisines in the vicinity. Such hotels are great for guests who would like the freedom to explore without breaking the bank on accommodation.
I had my dinner at Utamu Restaurant on the ground floor, which is where A la Carte breakfast and dinner is served. This restaurant is perfect for group dinners with family and friends and is a great place for chilled out birthdays or other celebrations. It can get loud depending on the crowd, but the sitting area is segmented, so you can choose between 2 terraces if the main sitting area is too noisy.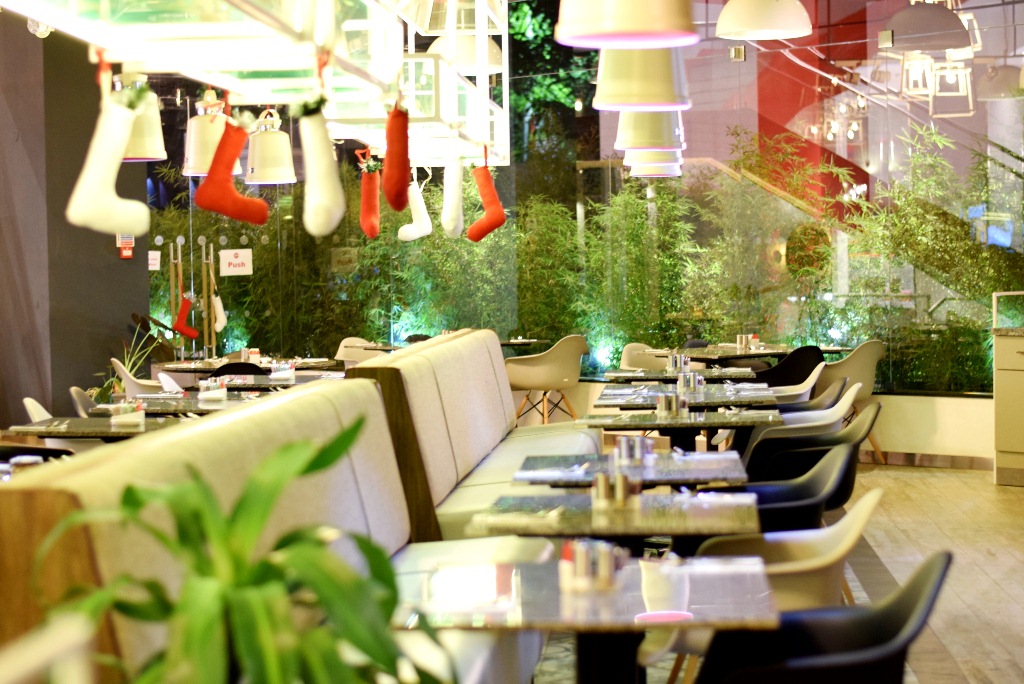 The menu includes starters and salads,  main course meals (beef, chicken, fish, prawns, burgers) , pasta,  pizzas and desserts. Prices are quite reasonable; Main course meals range from sh. 850 –  sh. 1350 while desserts range from sh. 320 –  sh. 550.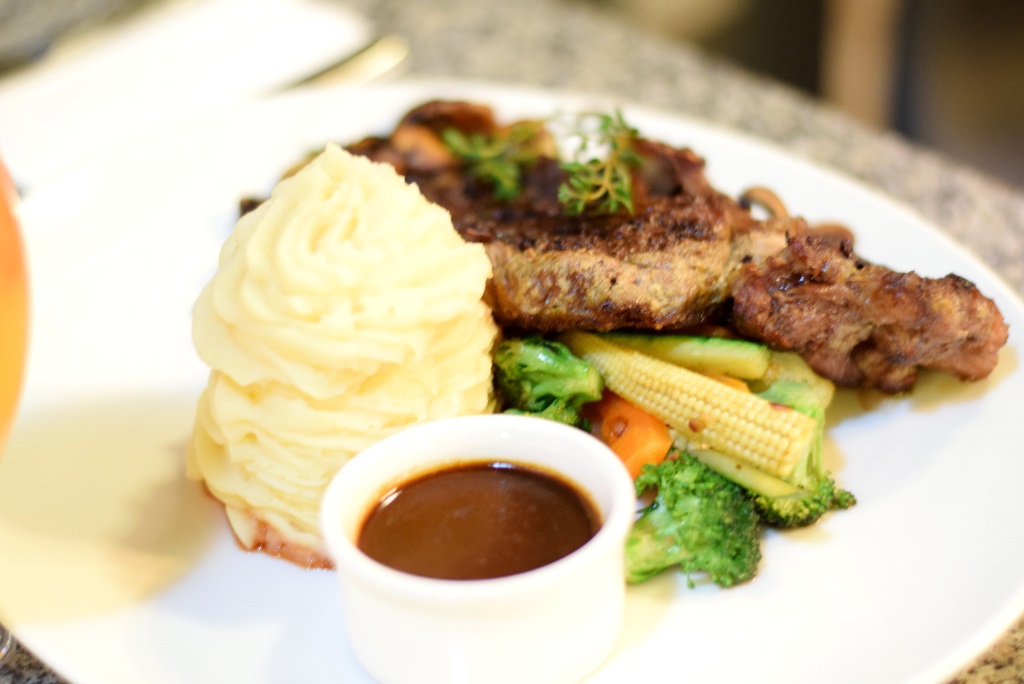 I am always on the lookout for amazing barbeque chicken wings and sizzling steaks, and since the menu didn't have the former, I settled on the steak. There was a choice of 2 and David, the waitperson who took my order described the Grilled Sirloin Steak so well that I couldn't wait to have it. The sirloin steak was topped with mushrooms and red wine sauce and was served with a side of creamy mashed potatoes. The steak was just as described, juicy and well-seasoned, although quite a chunk was very fatty,  and needed extra salting. It was a pretty decent steak and the serving was large enough.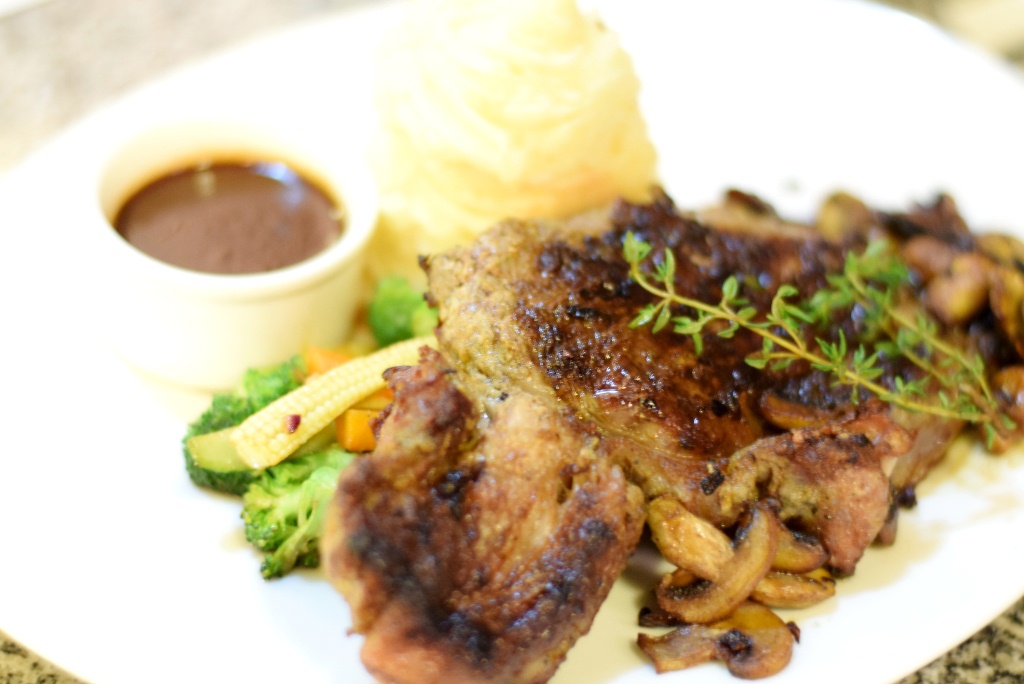 For dessert, I first tried the Affogato, which is vanilla ice-cream with a shot of espresso and whipping cream. I was a bit uncertain about the espresso but it blended so well with the vanilla ice cream, and would be a great choice for those who generally love coffee.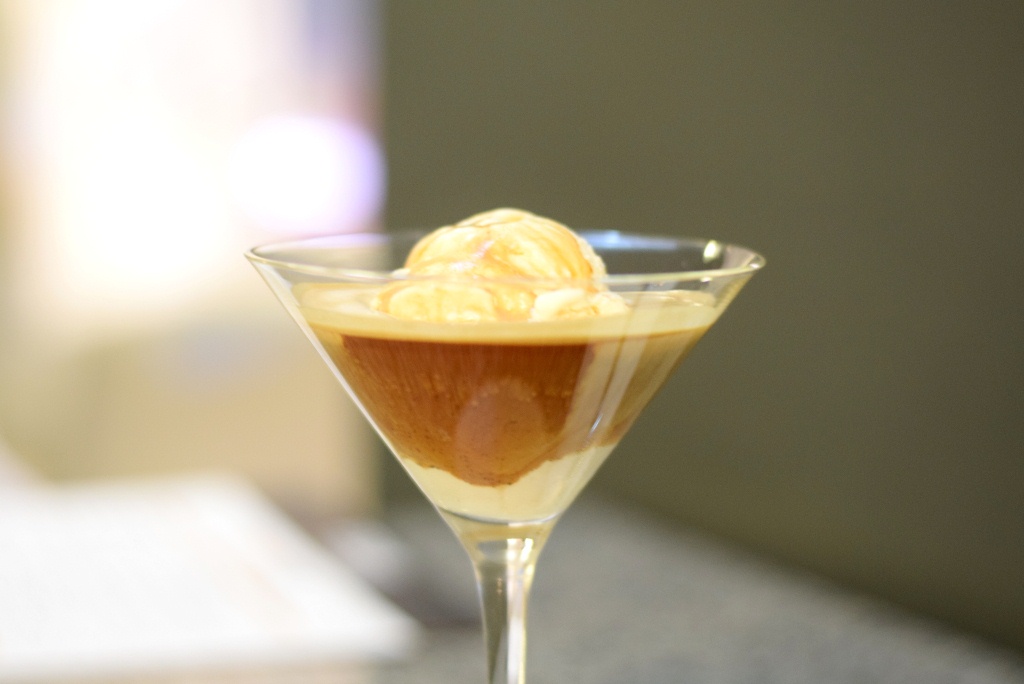 I didn't like the coffee taste at the end when the ice cream had melted, so I ordered another dessert to please my famed sweet tooth. I chose the Rich Chocolate Fudge Brownie, which was served with ice cream and felt like the best decision I had made all day! It was amazing!
The chocolate fudge with ice cream just melted in my mouth and my taste buds thanked me profusely after each bite! I'd have ordered another if I wasn't too full.
The rooms at Tune Hotels were delicately beautiful, minimalist spaces. The bed was cozy and had quality linen; providing the kind of comfort you desire after a long day. There was pretty much everything a guest would need or instructions on how to get it. To save on space, the table, seats and shelves are foldable and you take them out when you need to use them. The bathroom area was  spotless and the thermostatic shower was one of the best I have used. There were nobs to controls the temperature of the water and how far the shower falls. After a brief stop at the rooftop to check out Sky Bar and Kilele lounge, I retired to the room and had a great night's sleep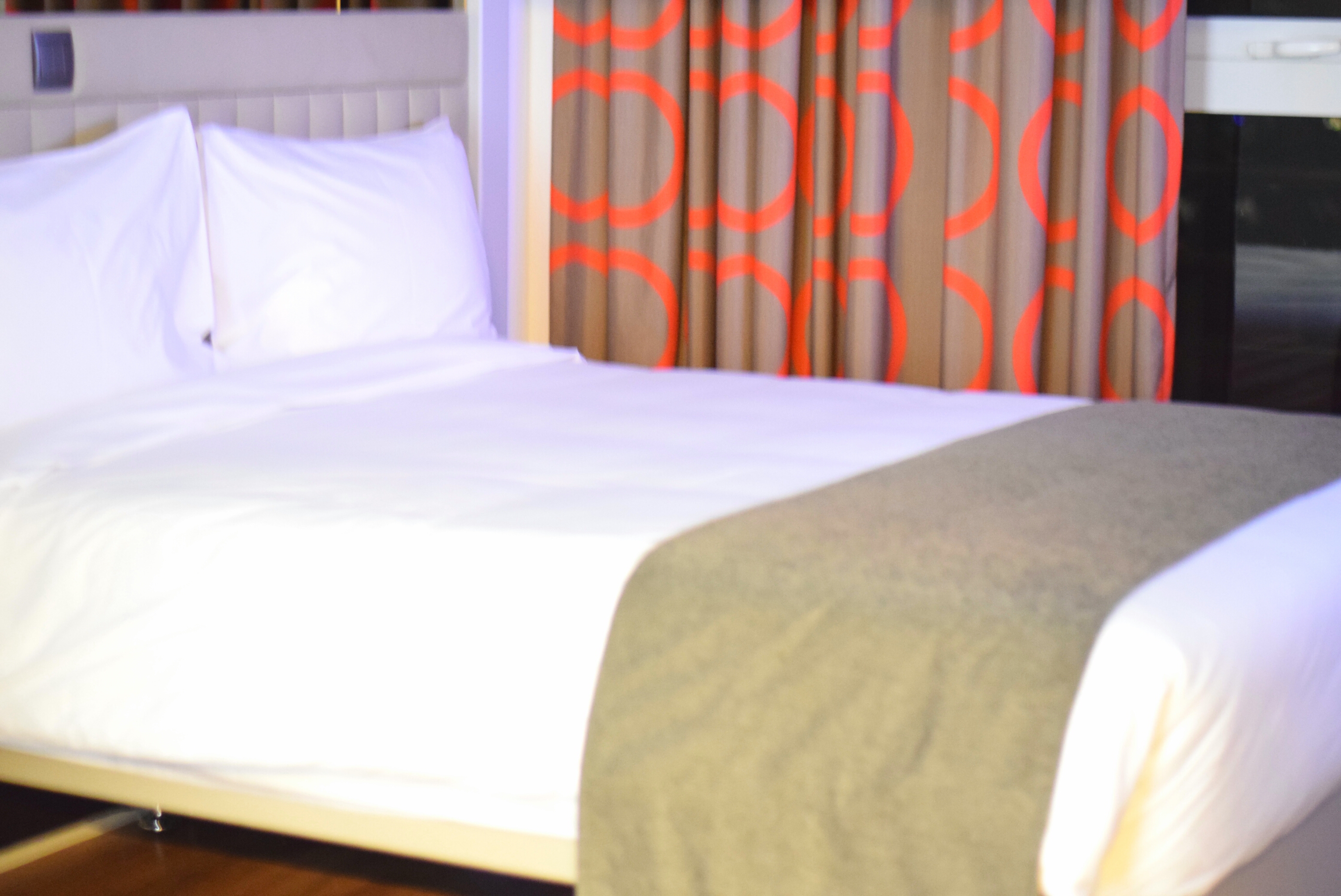 Breakfast the following morning was healthy continental breakfast, which means that there's enough of every food type, but you shouldn't expect sausages or bacon.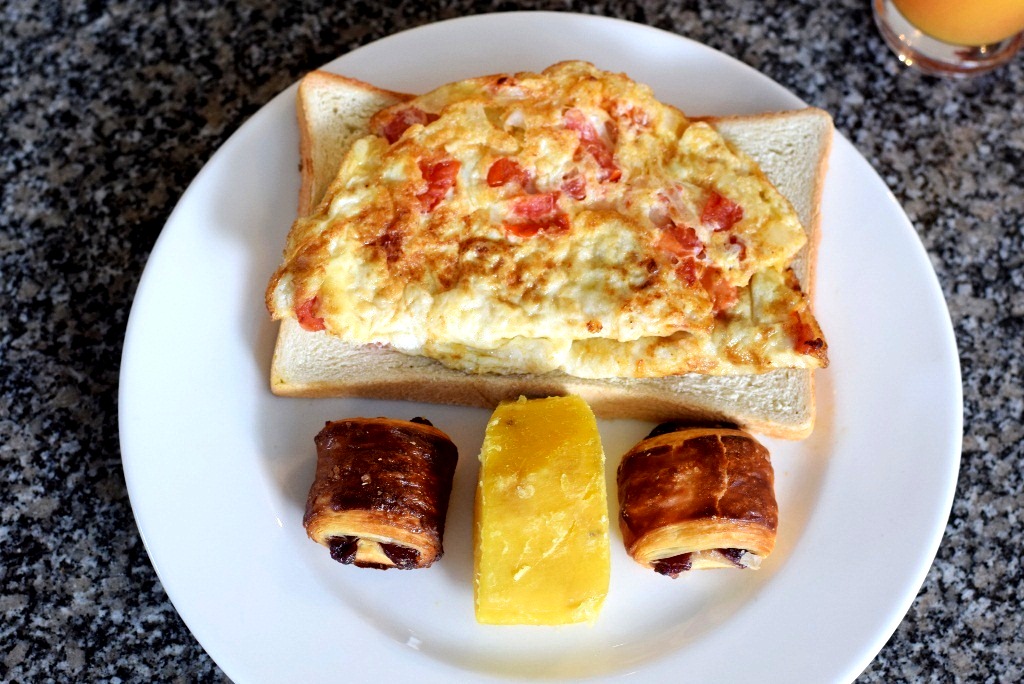 There was a live station where you could have your eggs made just as you like them. Some of the other options were cereals, croissants, bread, potatoes, assorted vegetables – both cooked and raw, beans and sweet potatoes. There was a section with a variety of fruits, and another with juices and hot drinks. 
After breakfast, I went back to the rooftop to check out the Tusker lite Sky Bar and Kilele Rooftop Lounge, and take a couple of photos in the absence of revellers.
The night before, Sky Bar had been buzzing with loud music and conversations and a bit of dancing here and there. It was peak hours for the clubbing scene so it didn't look like there were any free seats inside, but more revellers kept walking in and still found a place to sit. The scene was full of life, and the location about ten floors up meant amazing views and a refreshing atmosphere. That morning though, the views were amazing but everything else was calm, just waiting for opening time at 5pm.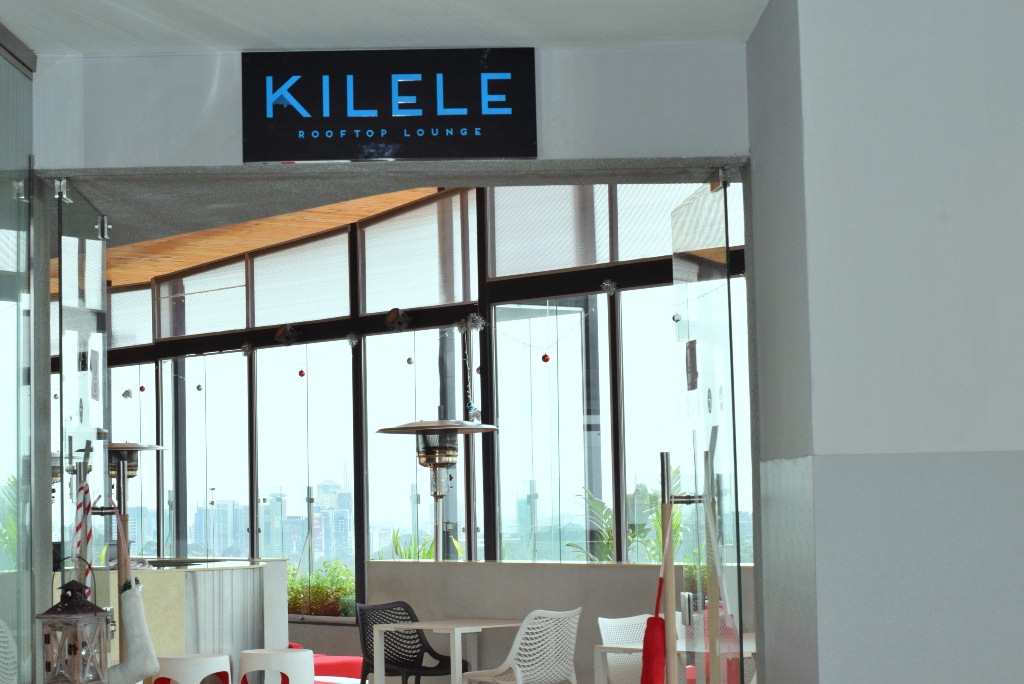 Kilele Rooftop Lounge was quite the opposite of Sky Bar in the night, save for the panoramic views of the city. The music was softer, and the lighting alluded to a more intimate setting. Kilele is where you go when you want a comfortable partying scene with cosy couches and music soft enough to allow conversations. Or, if you spend the night on your feet at Sky Bar and want to sit and get comfortable but still keep the party going,  go to Kilele .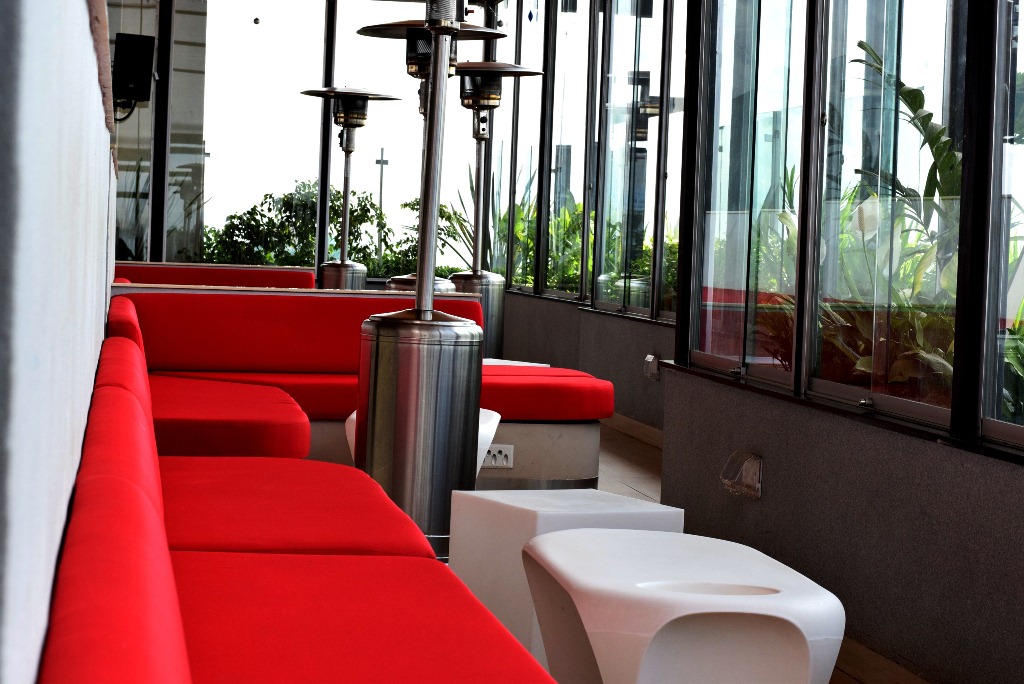 Kilele is open from 11am and it works well for casual meetups with friends over drinks and great food all through the day and night. It is so serene and relaxing and I would easily go back to just chill and stare at those views.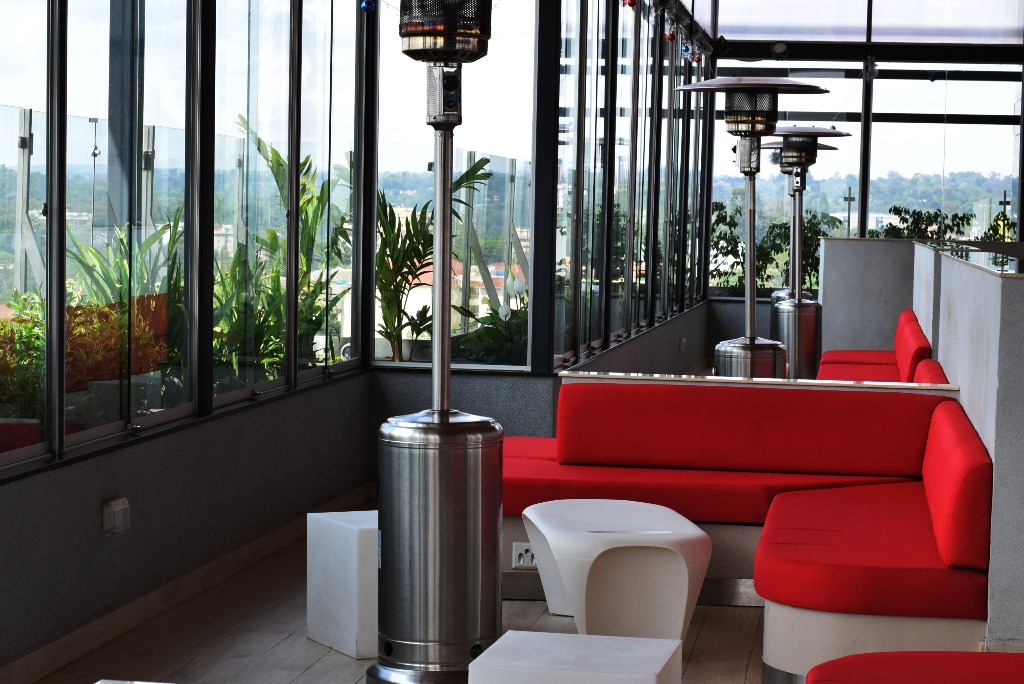 Sky Bar opens at 5 pm for both inhouse guests and the public.  There are different activities each night so you have a different experience each time.
Tune Hotel is ideal for business travellers or guests on short stays in the city who want a high end bed and breakfast hotel in Westlands area that offers real value. I really loved both Utamu Restaurant and Kilele rooftop lounge and would recommend them for casual dinners or meetups, and Sky Bar for those looking to experience the nightlife in Westlands. For quick coffees or other  drinks, you can check out Grab and Go. There are some great offers from time to time so you can follow Tune Hotels Kenya on social media to stay updated.