Imagine spending your youth backpacking across the African continent, studying the culture of the people and collecting art. Sounds exciting, right?
African Heritage House, a rich collection of art, jewellery, fabric and books owes its existence to the adventurous spirit of its founder, Allan Donovan who spent his early years travelling across Sub-Saharan Africa.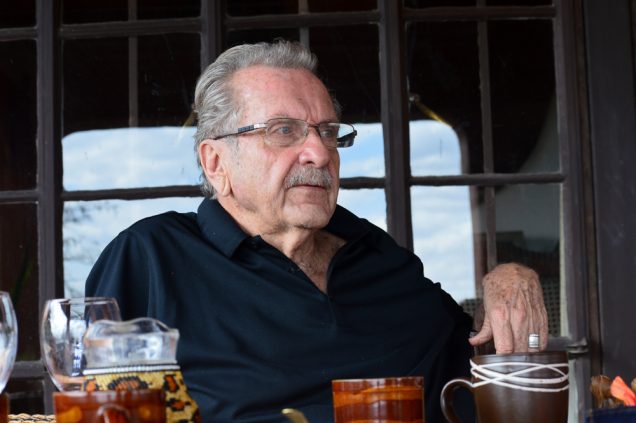 Mr. Allan Donovan, seated for a lazy lunch with guests after a tour.
Completed in 1994, the design of the house draws inspiration from the traditional mud-brick architecture of Western Africa, in particular, the Great Mosque of Djenne in Mali.  The orange mud structure stands conspicuously at the edge of the Nairobi National Park. In 2014, the house faced a major threat to its existence as plans were underway to demolish it in order to pave way for the Standard Gauge Railway. However, due to numerous petitions, it was saved and has since been gazetted as a National Monument.
If you love African culture and history, the African Heritage House is a must-visit. The house is filled from floor to ceiling with rich colorful fabrics; paintings, photographs, sculptures, iron works and masks; all of which were collected by Allan during his travels.  Here's a glimpse of of what the space:
Visiting the African Heritage House
The fees for accessing the facility is Ksh. 1000/=.  A guided tour of the house will be conducted after which tea or coffee will be provided. Remember to make prior arrangements and bookings.  (To your delight, Mr. Donovan will personally answer your calls or emails if you have any enquiries)
Overnight stays at the house can also be planned but subject to the host and the availability of the space. For this you will have to part with Ksh. 7,500 per person exclusive of meals.
Getting there
If you are driving down to AHH, here are the directions.
By public means, board the buses or matatus that ply the Mlolongo-Kitengela route from the Railways Bus Station. This will cost you between Ksh. 40-60 bob depending on the time of day.  Alight at the Mlolongo Stage, pick a motorbike or taxi from there and instruct them to take you "Kwa Mzungu" or "Kwa Donovan".  That's the best way to make sure you don't get lost.
The third and most adventurous way is via the public commuter train which will drop you right in the park near the house. But you will have to make early arrangements for this.
Meals
Meals are only available for the guests residing in the house but plans for now.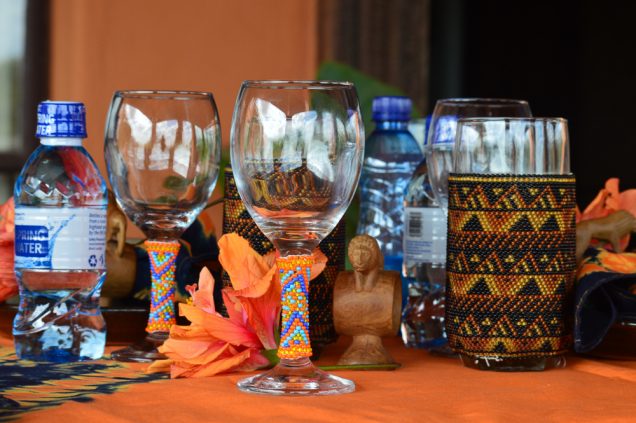 Swimming Pool
There is a pool area where you can unwind as you look stare out into the park. At some hours of the day, you might be lucky to catch some wildlife. I got to see some giraffes.