Two Kenyan productions have been selected to be screened at the prestigious Toronto International Film Festival (TIFF). The two productions are, Tuko Macho, a web TV series and Kati Kati, a feature film. This year's festival, which happens to be the 41st edition, will take place from September 8 to 18 2016.
[Also read: Nest premieres Tuko Macho, a web series about crime in Nairobi]
Tuko Macho will be screened as part of the Primetime programme which will feature five television premieres from 5 countries. Tuko Macho is a web series based on crime in Nairobi. In the series, a vigilante group called Tuko Macho kidnaps criminals and puts them on trial on the Internet. It was created and directed by Jim Chuchu and stars Tim King'oo, Njambi Koikai and Ibrahim Muchemi.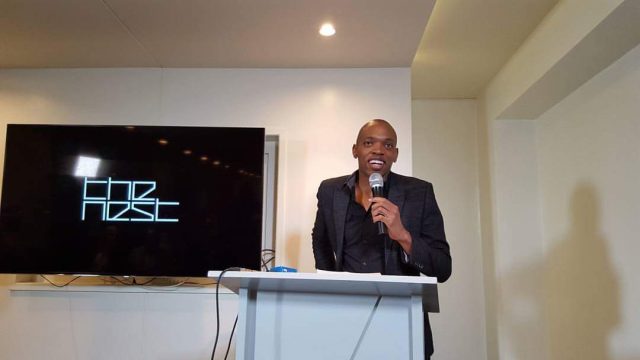 Kati Kati will be screened as part of the Discovery programme which will showcase 35 feature films. It will (world) premiere at the festival. The film imagines what would happen if one was to wake up in the afterlife where you arrive with no recollection of life or death. Kati Kati was directed by Mbithi Masya and written by Mbithi and Mugambi Nthiga. It stars Nyokabi Gethaiga and Elsaphan Njora.
This is Jim Chuchu's third production to be showcased at TIFF after premiering Homecoming (2013) and Stories of Our Lives (2014) at the festival. Stories of Our Lives was later banned in Kenya and has never been screened here. Mbithi Masya is a member of Kenyan music band, Just a Band. The band members took a break in May to concentrate on individual projects.