Once in a while you will bump into art that hypnotizes you and sticks with you for a while. That is what Osborne Macharia, an advertising and contemporary photographer does with his art. His work that is admired by many locally and globally can be described as a retro style of photography. Osborne was in 2015 featured as no. 6 photographer globally in the August 2015 issue of Luerzers Archive. Luerzers Archive is a bi-monthly magazine for the Advertising industry that features advertising campaigns on TV and Print from all over the world.
Locally, he has worked with various brands including Guinness Raise Your Game, City Divas, Kenya Airways Cargo Calendar 2014 and was part of the team that worked on the Safaricom Capture Kenya project in 2014 and 2015. He has also worked on art work on the Sauti Sol cover for their Live and Die in Afrika album. Osborne who has in the past admitted that his work is more experimental draws influences from Joey Lawrence a New York based  photographer and director. Osborne is constantly pushing the boundaries with his photography and it works every single time. His work can be found here behance.net/Osborne and here k63studio.com. Also, below are some of his photo projects.
Afro Juba
This was a project that Osborne says was inspired by games that defined his childhood before the computers and video games checked in. The images will get you nostalgic.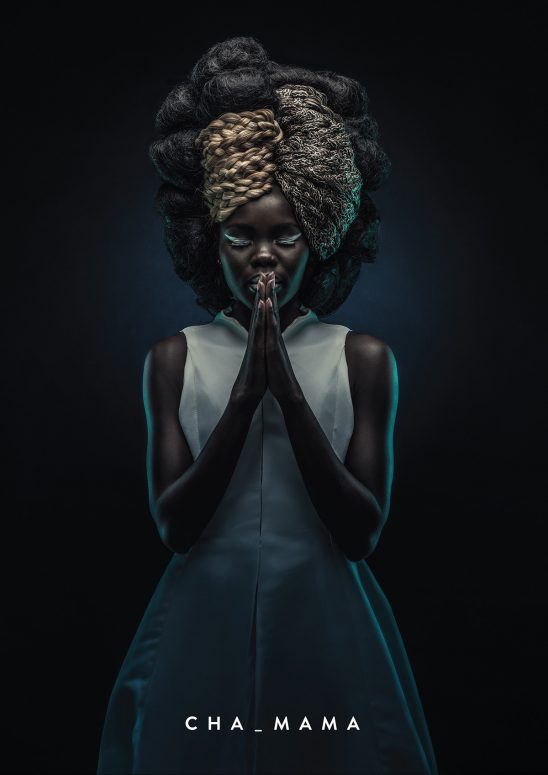 Nyanye
In Nyanye the stylist Kevin Abbra was going for a retro-vintage look where Osborne told the story of Kenya's League of extravagant grannies who were corporate or government in the 70's but are now retired.
Kabangu
This was a project that featured four gentlemen who are watchmen by night and hip hop heads by day. The four are from the 80's and are now involved in mentorship of young upcoming talent venturing into hip hop.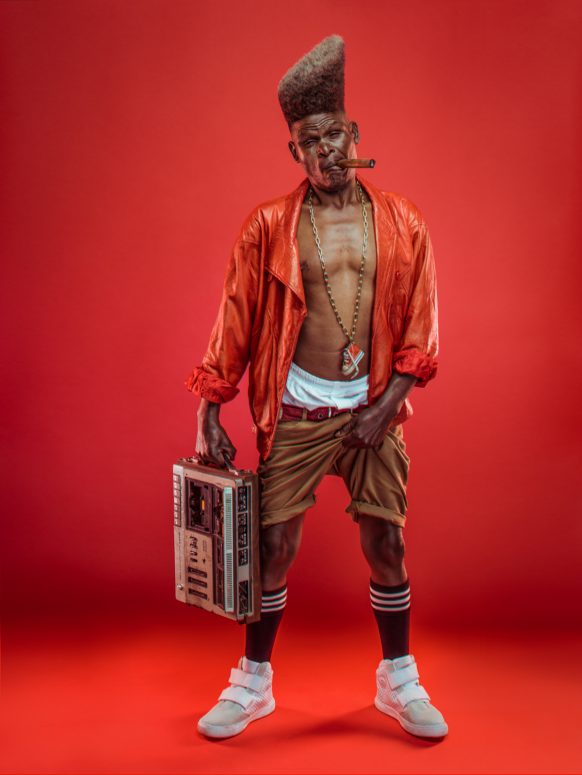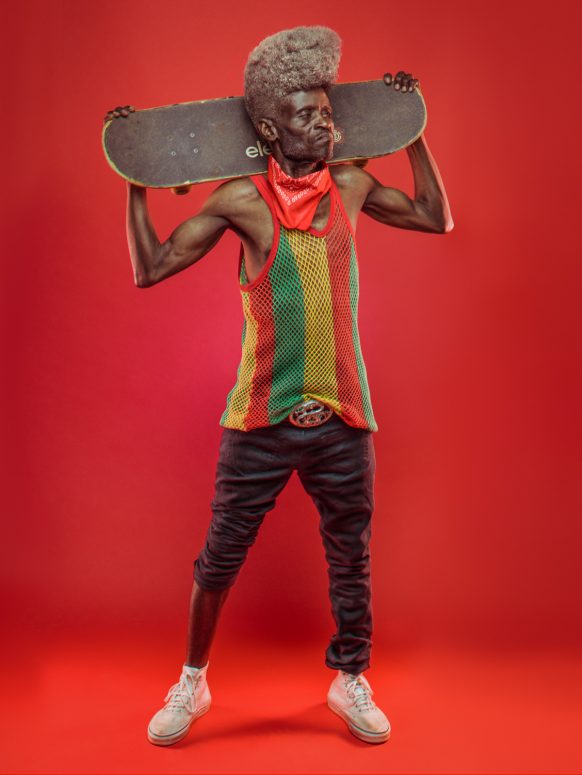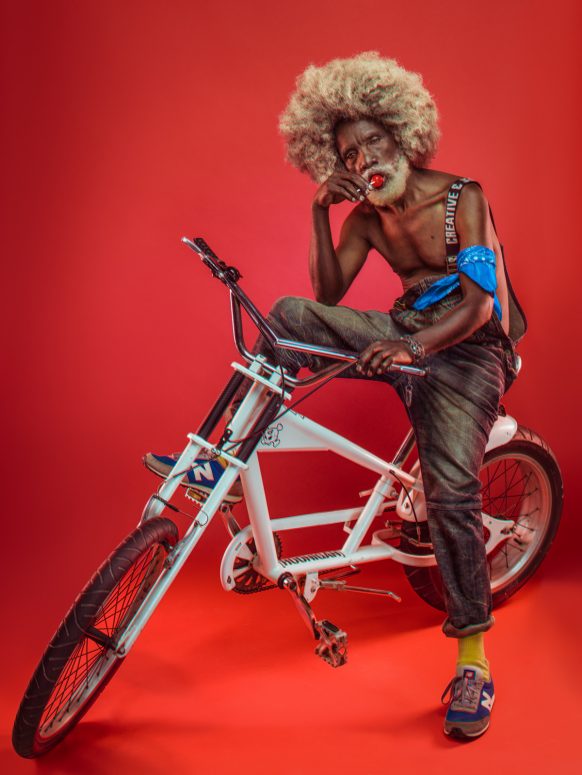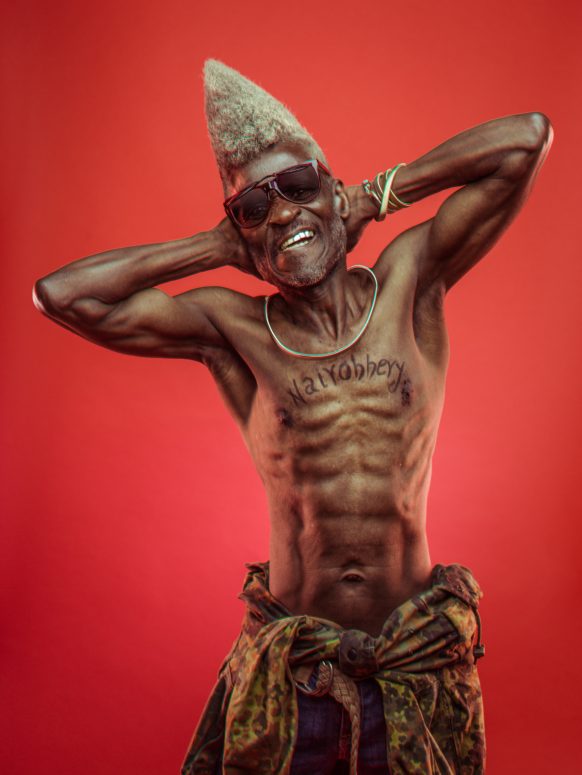 Macicio
Macicio ( Kikuyu for spectacles) was Osborne's first fictional story that revolved around the Mau Mau (Guerilla fighters during Kenya's quest for independence). This project brings to life the rumour of 5 opticians who handcrafted special spectacles that were used to spot the enemy during the night. Now you know!