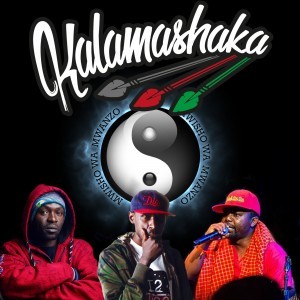 Word on the street is that legendary Kenyan rapper, Johnny Vigeti, is set to launch his new album, named "Mr Vigeti", this coming Friday. Vigeti was part of the Dandora-based hip-hop group, Kalamashaka, alongside Robar and Kamaa.
The group formed in 1995 still remain arguably Kenya's pioneers of hip-hop music. They even performed as opening acts for international hip hop groups such as Coolio and Lost Boyz plus recordings with artists like Dead Prez.
The album comes after the group made a comeback from a long hiatus to release a new single, Moi Avenue, last year. It is produced by Swedish based Kenyan producer, Ken Ring, and features artists like Gramps Morgan, Wyre, Alicios and many more. One of the songs in the new album " Simba" is arguably the best diss track this year. In the song Vigeti disses some of the rappers on the scene including Khaligraph Jones and Kaka Sungura, it brought about controversy with some saying that he was just trying to be relevant by hitting out at the big wigs in the Kenyan Hip Hop scene.
The album is a classic judging from the tracks i have heard, as luck would have part of it's promotion is the give away of 25.000 copies for free in Kenya from 10th of April so ensure to get a copy.
You can listen to "Simba" here