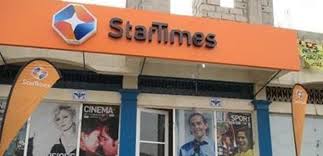 The approach of the final shift from analogue to digital television platforms is set to take place on the 30th of March and has seen pay TV providers improve on their products and even introduce new ones in a bid to cater and woo new customers. StarTimes Media has not been left behind in this quest; they recently unveiled two pay TV decoders for the Kenyan market.
The two decoders will be known as StarTimes Light with one being Standard definition while the other will be a High definition (HD) DVB T2 decoder. The decoders will be remarkably slimmer and lighter compared to the current StartTimes decoders in the market.
The StarTimes Light Standard Definition and StarTimes Light High definition weill be retailing at KShs 199 and KShs 999 respectively; on subscription to a bouqet of choice at a cost of KShs 1500. The subscription will come with 10 monbths access to the Nyota Bouqet, 3 months acces to the Basic Bouqet and one month acces to the classic or Unique bouqet.
In addition to this, Kenyan subscribers to the StarTimes Light full HD will currently enjoy two HD channels; NBA TV and Star Bollywood, with plans to introduce more HD channels being underway.
StarTimes Media which is a subsidiary of Pang, also has a free to air decoder that retails at KShs 3999 with access to the unique bouquet for about a month. The Unique Bouquet provides users with access to about 75 international and over 55 local stations. on the end of the free monthly subscription, users of the free to air decoder can pay for a bouquet of their choice if they choose to.