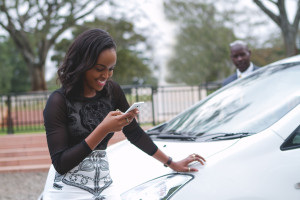 Taxi service Uber has finally launched in Kenya after months of speculation especially after announcing job opportunities for this market. Uber connects people with taxis via a smartphone app that is available on Android, Windows Phone and iOS. Nairobi is the sixth city in Africa that Uber has launched in after Johannesburg, Cape Town, Durban, Lagos and Cairo.
To kick of their launch, Uber Nairobi has teamed up with EatOut, to offer complimentary rides during the Nairobi Restaurant Week which starts on 22nd January 2015. Any new users who sign up for Uber with the promo code NRW2015 will get Ksh. 2000 off their first two Uber rides. Also, Uber users will get a 20% discount on their fares, for two weeks only.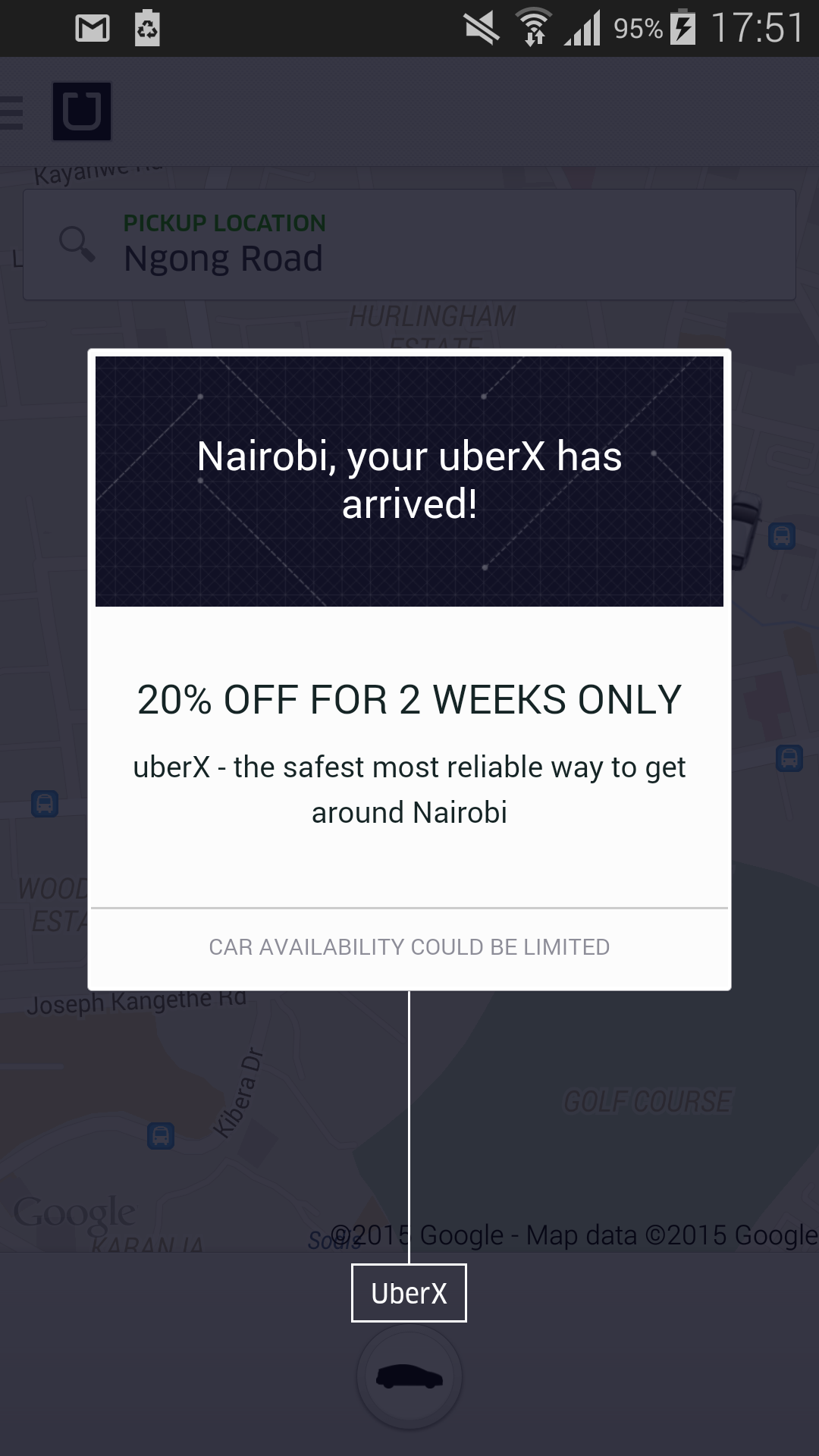 How it works
Registration
Download the free application for Android, iPhone, Blackberry 7 or Windows Phone from their respective stores and then register on the app or register on the web at uber.com/go. While registering you will need to link your debit or credit card with your account.
Pricing
Base Ksh. 100 + Ksh. 4 per minute + Ksh. 60 per kilometer
Cancellation: Ksh. 300
Minimum Fare: Ksh. 500
Car Types
Toyota Corollas, Fielders or equivalent.