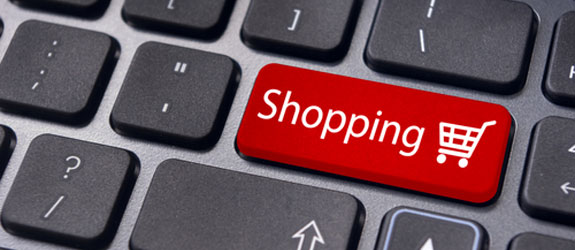 Online shopping is a godsend. You get to do it form your comfort zone, be it form work or at home. No standing in line at the checkout area and there's a huge selection of products with easy to compare prices. The other upside is that you get to buy products that might not be available in your own country.
Oliver Facey, VP Operations for DHL Express Sub Saharan Africa seems to agree with this. He also notes that as much as Sub Sahara Africa is taking up use of internet and online shopping, consumers must be aware of the do's and dont's of online shopping to avoid possible drawbacks. Consumers should also be aware of the regulations involved with purchasing from international retailers, in order to avoid incurring additional expenses, thereby making the product less of an attractive buy.
Here is some advice on online shopping from Oliver Facey.
Be conscious of import duties and taxes:
Consumers are often caught off-guard when their shipments arrive from international retailers with unexpected additional charges. Always be aware that you may have to pay customs duty for your online purchases, depending on the country that you are buying the goods from.
All shipments transported across international borders must be cleared through Customs, where, depending on the type of goods being shipped, they may also be subject to additional charges. Import duties and taxes differ in each country and are usually calculated as a percentage of the item value.
Regulations/restrictions on certain products:
Some products are prohibited or have certain limitations when imported. These could be aviation restrictions – for example, flammable liquids are categorized as dangerous goods. It's important to know what restrictions come with each goods to avoid breaking the law by buying them.
Gifts are not necessarily exempted from duties and taxes:
When purchasing online products as a gift, check on the receiving country's regulations to avoid the recipient being held liable for additional charges. For example, Customs Bureaus in Angola have legislated tax-free exemptions for gifts to an individual as long as the value is less than USD 350. In Zimbabwe, the limit is USD 50. This shows the varying limits for exemptions and demonstrates the importance of checking local regulations prior to making your online purchases.
Check delivery options and costs
Most websites offer a variety of delivery options, with associated costs. Make your decision by taking into account the cost of shipping, the expected transit times and the value of your order. It is advisable to select a premium courier delivery option, where the delivery process can be tracked from dispatch to final delivery.
Use reputable e-retailer websites
Be sure to only make online purchases from websites that are well-known and reputable. Do not be fooled by websites with offers that may look enticing if it sounds too good to be true, it usually is.