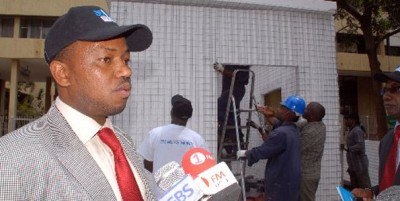 Great leaders are hard to come by. When you find or come across one, it's always important o pay attention and give them a pat on the back. Today I want to do that to one man I think deserves the title of being a great leader. He goes by the name Wachira Njuguna.
For 21 months, the National Housing Corporation (NHC) was under the leadership of Wachira Njuguna. Wachira Njuguna was born into a family of 8 in Nakuru, Bondeni and has slowly risen to the top despite adversaries.
Growth of the pre-tax profit of the Corporation to Ksh 835 million, implementation of an Enterprise Resource Platform (ERP) that will improve integration, transparency and accountability in the corporation and successfully jumpstarting the NHC Mavoko factory are among the few accomplishments that can be put under Mr. Wachira's tenure. Is this all a fluke or does it have something to do with his leadership style?
Mr. Njuguna is a goal oriented man. This is quite evident in how he ensured that it's a must for his staff to internalize and focus on the strategic goals of the organization and that runs from the sweeper in the company to the CEO ( Everyone must align themselves to the goals of the organization ). This was done through consistent communication on the goals and ensuring that he as the head of the organization walks the talk. He was able to achieve the highest profitability in the history of NHC as well as complete approx 890 houses in Langata, Nairobi West and Madaraka.
One knows that a successful organization lies in the ethics and practices of its employees. Mr. Njuguna took this into account and ensured that everyone in his organization was driven by values, good ethics and practices. He led by example by upholding the values he expected them to live by and follow.
His leadership style is a blend between hybrid between democracy and benevolent autocracy. It was never just enough to delegate work and sit back as orders were carried out. Mr. Njuguna was involved in the employee's lives by having candid interactions with them. He held quarterly Kamukunjis where employees got to present their personal and work related challenges
His selflessness is also part of the reason why he is a great leader. Once Wachira was made CEO NHC he refused to take up Housing benefits of Kshs 32 Million , car loan of 5 Million , Club Membership benefits of Kshs 550,000 . When asked why he decided on this, his response was "I believe in first building an organization before taking up benefits from it."
One cannot talk of good leadership without mentioning innovation. Mr. Njuguna also has this quality as he came up with the concept of Kshs 700,000 house that is affordable to many Kenyans including low earning Kenyans. He not only had innovation in him but also fostered it in his employees. This was through the revival of EPS Mavoko factory engaged all staff members