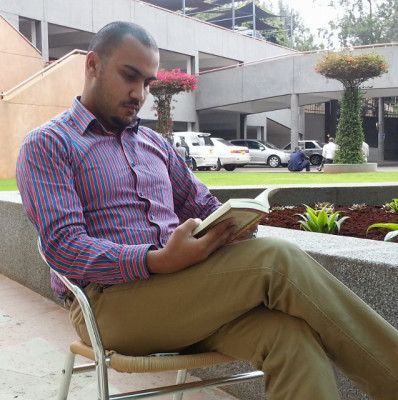 Digital agency Qube is marking 2 years of existence in the advertising world. When it comes to digital agencies in Kenya, Qube is the underdog holding its own in the competitive field. Very few people know that the company is behind many well known brands ad their success, a fete the company is proud of. Qube is the sister company to Creative Edge and this relationship is part of the reason they have grown so much.
It was only three years ago that the current GM, Ahmed Salim and his friend came together to form the company. Ahmed played on the fact that he had contacts in the advertising world. The idea for the company came up as they were having coffee. They discussed what needed to be done and ran with the idea.
"Qube is already well known for social media strategy, implementation and website design but now wants to expand to other things. The idea is to become more than a digital agency by getting involved in everything like media planning and buying," says Ahmed Salim.
In a competitive world where every agency seeks to be the best, one can't help but wonder what makes Qube stand out. "We develop a working relationship from the get go. While other agencies look for talent, Qube makes and nurtures the talent," says Ahmed. Qube works with people from internship level to full employment. They take the skills you have and make them grow to fit in and benefit the company.
The company's journey tells of perseverance and faith. For the first four months of business, the company got no clients. By the six month, they only had 2 accounts to their portfolio. At this point, one has to wonder why Ahmed did not close ship and get a job elsewhere. But he kept at it and 2 years down the line, they have 15 brands to their name and are doing well in retaining those accounts
One major challenge that has plagued the company is the fact that not everyone is into digital. But despite this, they have been able to get new clients. In 2 years, they have only lost one client and word of mouth and referrals have gotten their name heard by several brands.
Ahmed Salim talks of taking the company out of Kenya. In the next few years, Qube will have a presence in East Africa. His idea is not to take Kenya there, but to go and offer services to befit the locals there. He does not want to teach the people how to live, but rather to learn from them and offer services to improve their livelihoods.
As it marks 2 years in the industry, Qube is definitely a company to watch.