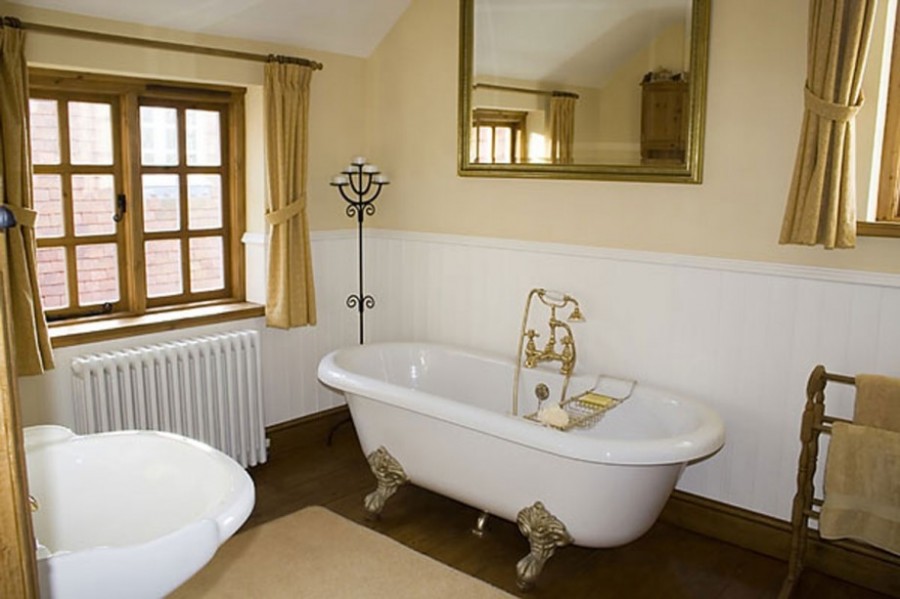 Bathrooms are one if the hardest rooms to decorate. They need so much work to make them perfect. Top of the list is the type of paint to get and in what colour. It might seem like an easy decision but it's not. This article will give you the best colours you should consider getting for your bathroom.
Beige
Beige is the perfect colour to get a neutral colour scheme going on. It looks clean and pretty and will blend in well any decor you want to have. For a simple look try having white ceilings with your walls painted beige.
Lemon
Lemon should not be confused to be a vibrant yellow. Go for the lighter shade as it will bring a calming effect without overwhelming the space. The reason lemon works well is because it's clean and refreshing. You feel so much better when you walk into a lemon painted bathroom. Plus, it can be an effective neutral tone if done correctly.
Turquoise
Turquoise works well if you want a breath of fresh air at all times in the bathroom. It makes the space seem more airy and natural. It looks amazing paired with yellow, burgundy and brown. If you want a colour related to blue and green without going for a dark shade, turquoise is the best choice.
Gold
Combining lemon and beige will give you a gorgeous, rich colour of gold that can be a neutral tone if the rest of the room is decorated properly. It looks great with black and white details. If you want an unconventional bathroom, go for gold.
Lilac
If you want to feel like royalty in your bathroom without going overboard with the purple touch, lilac is what you need to go for. It's a refreshing look that aids in meditation. It also works well if you're looking for a feminine touch for your bathroom. You can blend it in well with a darker purple paint drawing patterns along the walls.
These are the top colours to have in your bathroom. It's all about relaxation and fresh air. If the colour you have in mind will not bring out that feeling, you should avoid it. Keep the colours simple and you will have the best looking walls in no time.