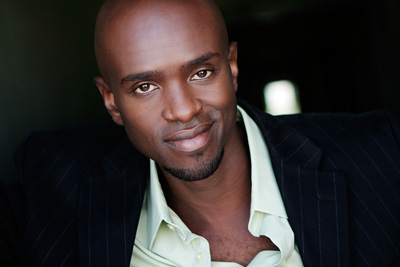 Vampire are the in-thing right now. Everywhere you go someone is ranting about the latest vampire related show. This is probably why Vampire Diaries has a loyal following. One that made it necessary to get a spin-off from it called The Originals.
CW Television has already released the first few episodes of the spin-off; The Originals. The series centres around the world's original vampires: Klaus , Elijah, and Rebekah and is set to keep you glued to your screens.
As entertaining as The Originals is, one thing that makes it worth watching is the fact that a Kenyan actor is set to star in it. Kenyan actor Owiso Odera joins The Orignals cast as Alphonz Bellatunde Delgallo commonly referred to as Papa Tunde , an exceptionally powerful warlock . He is brought back to life by a coven of witches and he seeks revenge on Klaus one of the original vampires.
We don't want to give any spoilers so watch The Originals and see exactly why Papa Tunde wants Klaus dead.
Here's a short bio to let you know who Owiso Odera is:
Born to Kenyan parents in Khartoum, Sudan and raised in Nairobi, Kenya, Owiso Odera is a Los Angeles based actor whose television credits include Blue Bloods (CBS), Numb3rs (CBS), The Unit (CBS), FlashForward (ABC), recurring roles on Three Rivers (CBS) and DIRT (FX). Owiso's first love is the theater, Off-Broadway he appeared in the US premiere of The Overwhelming (Roundabout Theatre Company) ranked fourth by Time Magazine as one of the top ten new plays of 2007, Romeo and Juliet (the Public Theater / New York Shakespeare Festival).
Watch The Originals trailer below