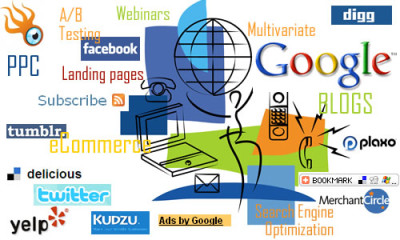 Having read on the need for entrepreneurs in Kenya to be more innovative in how they run their hustles, here is something on technology.
More than 10 million Kenyans are online today. This group of people is very active online. While mainstream media has adverts that sound like adverts, social media has conversations that might be adverts.
For start-ups in Nairobi with no advertising budget, social media is the way to go. Combine this with a website where orders can be placed online then you are well on your way to success. This sounds like a claim made to make you feel happy. Here are some real-life examples of websites and pages you could use.

Jumia
They are doing what many have tried albeit with considerably more success. I don't know the number of orders they get daily but if the activity on their Facebook page is anything to go buy then business is good. To make this better, there prices are close to those placed by physical shops (which have to worry about electricity costs and the city council).
This group may not have the most members as compared to other pages. It however has a high traffic that after having existed, posts on the timeline resemble a Twitter timeline. If you post an advert in an hour it will be buried under other ads. For a Facebook group this is no mean feat. The best part is that its free to join and post your ad. The best part (better than the one mentioned before this) is that you will get referrals, clients and queries depending on your product and the time you post.
A friend, running an Events Management company, having recorded the result of various marketing initiatives realized that most leads come from Soko Kuu.
This is a website that covers information and gossip on the entertainment industry. Do you have an upcoming concert? Write a media release and send it to any of the writers and it is likely to be published.
Are you a writer/poet/novelist? One of the best ways to get publicity online is to post your pieces on Wamathai.com. They will be promoted on social networks-LinkedIn, Facebook and Twitter and the people who will end up accessing them may consider hiring you for content/copy writing.
Opportunities abound online. Grab them and boost your hustle. It won't hurt!