The Kenya Association of Manufacturers (KAM) has launched the Manufacturing Priority Agenda (MPA) 2019 under the theme, Closing the manufacturing gap through the Big 4 Agenda for shared prosperity.
The agenda outlines immediate action plans that will yield tangible results in the short term, which will see Kenya's manufacturing sector close the current gap of 6.6% by 2022, to attain the 15% GDP target under the Big 4 Agenda.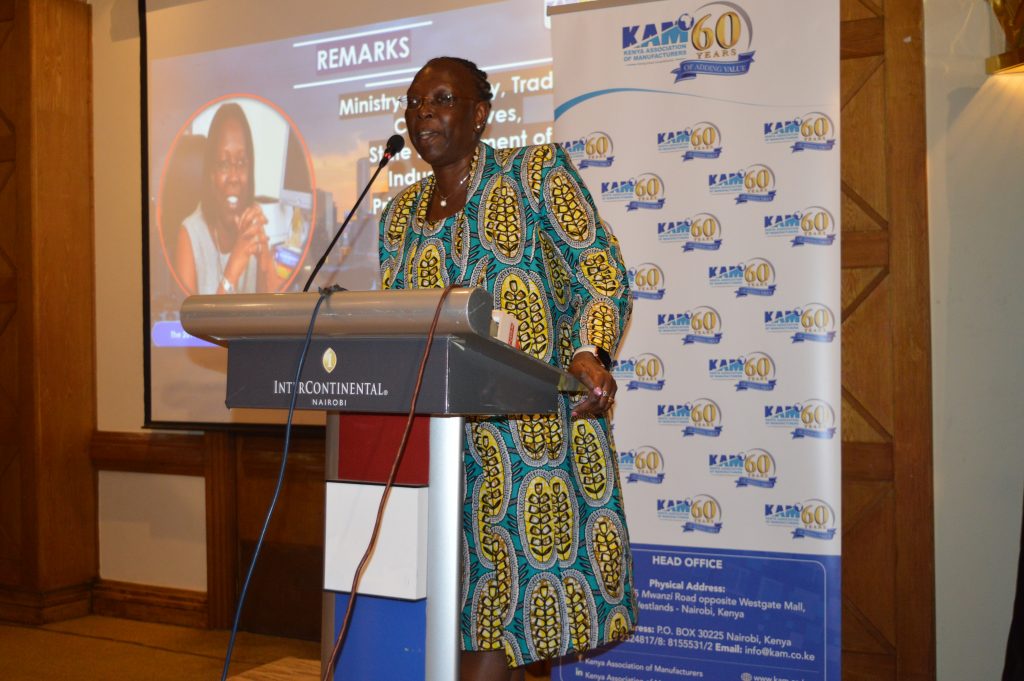 Speaking during the launch, Principal Secretary, State Department for Investment and Industry, Ms Betty Maina noted industrialization is the driving force for any economy.
"No country has grown without industrialization. This is why the Government has prioritize the manufacturing sector under the Big 4 Agenda. The Manufacturing Priority Agenda that we have launched provides information on key areas the manufacturing sector would like the Government to focus on, in order to drive the competitiveness of industry.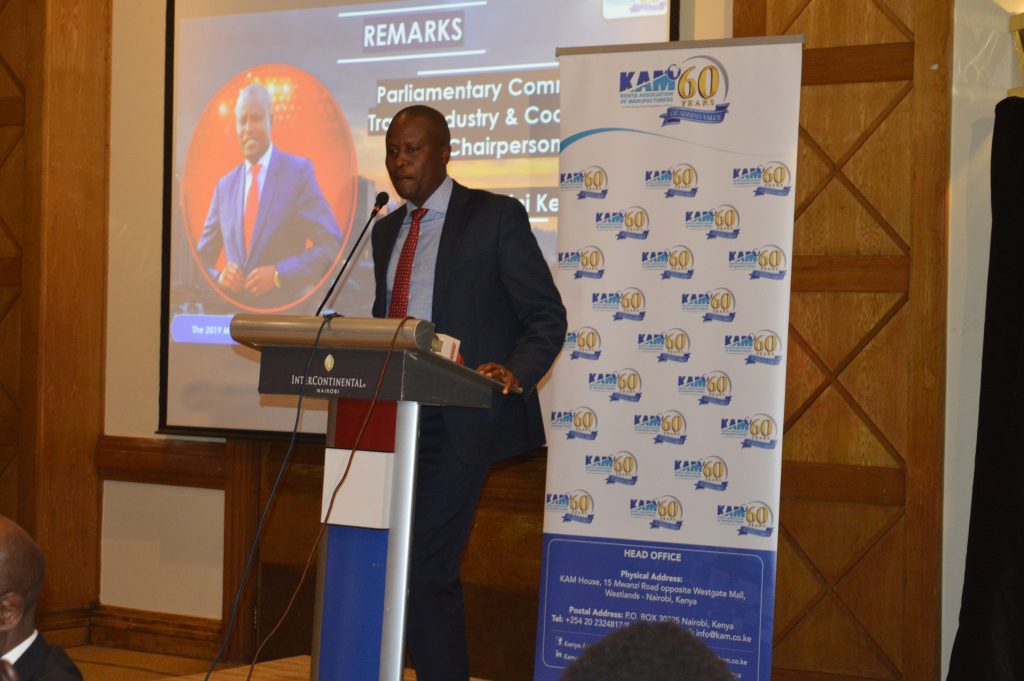 However, as we continue to address these challenges, we require businesses to expand their investments as it is a sure way to grow our economy and create employment opportunities," added Ms Maina.
KAM Vice Chairman, Mr Mucai Kunyiha noted that Kenya to realize its industrialization goals, there is need for deliberate and predictable policy interventions.
"For Kenya to achieve its Big 4 Agenda and Vision 2030 goals, our approach towards the manufacturing sector has to change. It must be business unusual. This means that we need to prioritize its productivity by making it profitable for local companies to export again, boosting their capacity to expand within the country and focusing on SME growth and productivity. This is only attainable if we put in place policies that will promote the competitiveness of local industry, encourage value addition and diversity of locally manufactured products" added Mr Mucai.
The priority areas of the Manufacturing Priority Agenda are;
Competitiveness and Level playing field

Enhanced market access

Pro-industry policy and institutional framework

Government driven SME development

Securing the future of manufacturing industry
The launch of the Manufacturing Priority Agenda marks the first of many events to celebrate KAM's 60 years of existence. 
Find the Manufacturing Priority Agenda (MPA) 2019 by KAM here.