The inaugural Nairobi Cocktail festival was held on 1 and 2 December at J's Fresh Bar and Kitchen.
The festival included an offering of 22 cocktails for the price of Ksh. 2,000. There was also VIP which included Professional cocktail making masterclass session and 2 tropical MEGA cocktails for Ksh. 4,000.
Diageo Reserve under East African Breweries Limited (EABL) deserves special mention because they had their own village at the venue where they brands were located. The village had all their brands and you could also get your face painted. The brands represented included Bulleit bourbon, The Singleton, Cîroc, Tanqueray 10, Don Julio, Johnnie Walker and Ketel One. The most talented mixologists came together to exhibit their unique takes on classic cocktail recipes. Among the mixologists making their awesome cocktails included Ketel One global brand ambassador Paulo Figueiredo, Kenya's World Class Bartender of the Year 2018 Patrick Mutua and Ryan Majiwa.
Other alcohol brands present included Bacardi, Bombay Sapphire, Dewar's Whiskey, Skyy Vodka, Hendrinks Gin, Remy Martin, Bushmills Southern Comfort among others.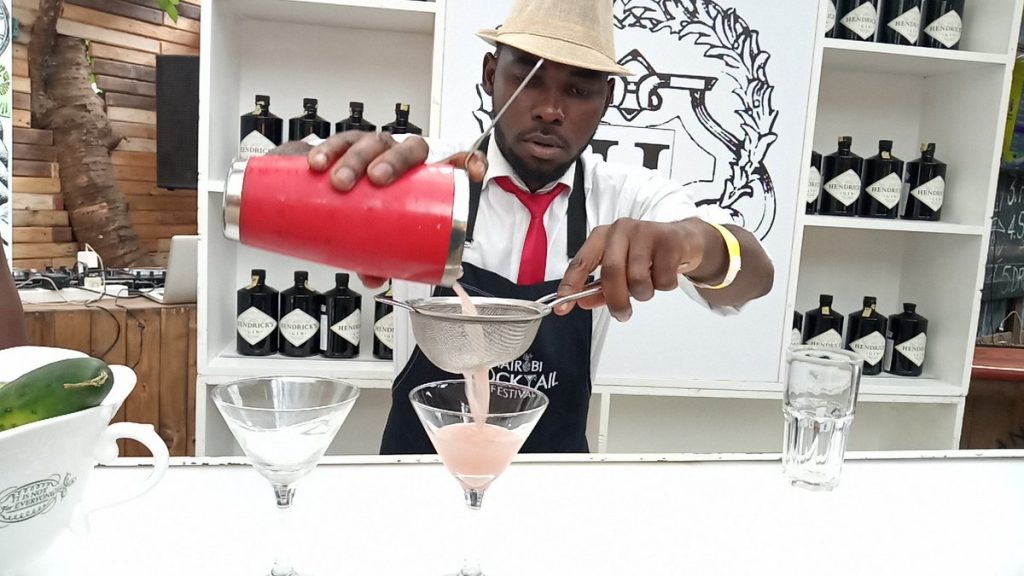 The cocktails on offer were pretty amazing and attendees had a hard time choosing and drinking all the cocktails. I doubt anyone had all the 22 cocktails. It was possible to attend both days as long as you don't have the same cocktails. They had this system of ticking the cocktails that you have had.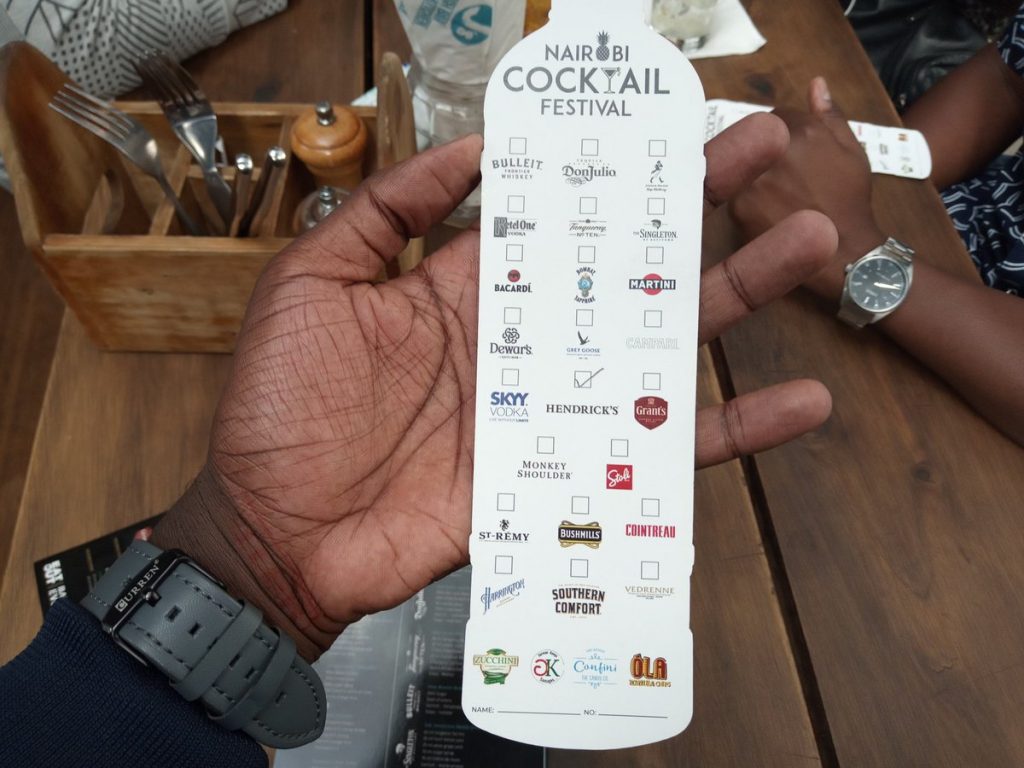 Ketel One global brand ambassador Paulo Figueiredo also hosted a masterclass where he taught those with VIP tickets and media how to make the Espresso Martini. It turned out to be not as easy as you would think but it was so much fun.
All in all the Nairobi Cocktail Festival was fun and the alcoholic brands put their best foot forward and the cocktails were quite good.
After the festival, there will be a Cocktail Week in different bars where customers will enjoy cocktail specials, free cocktails with meals and pitcher deals from 3rd to 9th December 2018.