Online government services and payments platform, eCitizen.go.ke is down. It is unclear at this time how many hours the website has been down.
The website's homepage is live but once you try to login, i.e. by going to accounts.ecitizen.go.ke/login, you encounter a '503 Service Unavailable' error.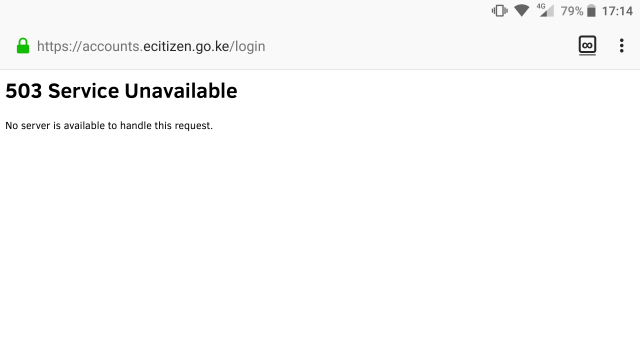 According to hostchecker.com, the website is hosted on Safaricom servers and uses the following name servers; ns1.kenet.or.ke, ns3.kenet.or.ke and ns2.kenet.or.ke. The name servers are associated with non-profit called KENET (Kenya Education Network).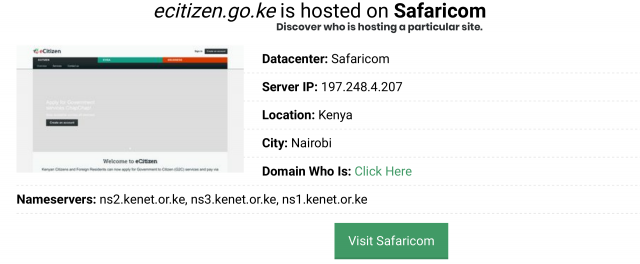 Citizen hosts services from Government agencies such as Immigration (passport, visas), NTSA (car registration, driving licenses), Business Registration, Lands Ministry among others.