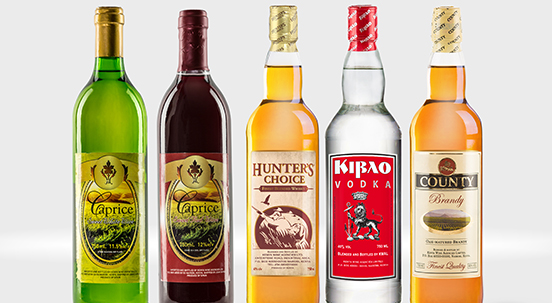 Distell, a producer of spirits and wines, has acquired a further 26.43% in Kenya Wines Agency Ltd (KWAL) from Centum. This brings Distell's shareholding to 52.43% which makes it the majority shareholder. They had initially acquired a 26% stake from the Industrial and Commercial Development Corporation (ICDC) in 2014.
In 2016, KWAL sold more than 8 million litres of alcoholic beverages showing that there is a huge potential for growth. It also owns a portfolio of local brands such as Kibao, Kingfisher and Caprice that have shown strong growth in recent years.
Distell made the decision to increase their investment in KWAL based on the fact that Kenya has population of over 47 million, it has one of the fastest growing economies in Africa driven by rapid urbanisation and strong income per capita growth across major cities over the next decade. Also due to the fact that Spirits has been the fastest growing segment of Kenya's alcoholic beverage industry and growth is anticipated to remain robust going forward.
Distell's relationship KWAL started back in 1998 when KWAL started distributing some of Distell's brands such as Viceroy, Amarula, Drostdy Hof and Cellar Cask.