Last Friday a tweep by the name of Laura Wambi tweeted a complaint to Telkom Kenya in regards to one of their customer service employees. The said employee had taken down her number after she had visited their center at Orange Mega after which he decided to WhatsApp her late at night. Understandably Laura did not take this too kindly being both a breach of trust and invasion of privacy.
@OrangeKenya your employees can take our personal numbers from our files and Whatsapp us? Late in the night? It's not right! Please help! pic.twitter.com/Rq61qiISOw

— Laura_Lolo (@laura_wamby) September 30, 2016
The telco quickly apologised and indicated that the matter was being addressed.
@laura_wamby Hello Laura, sorry for this experience. This conduct is highly unwelcome among our employees.The matter is being addressed.

— Orange Kenya (@OrangeKenya) October 1, 2016
However, as soon as she tweeted her complaint two school of thoughts formed on social media. That is those who thought that she was overreacting by reporting the employee to his employer and those who thought that she was doing the right thing. In my opinion Laura was well within her rights to make the complaint because the said employee did not have her permission to use her number. If the number was given to the guy consensually there would be no problem at all. In this case the guy used information which was held in his trust being an employee of a telco for his own gain at the expense of Laura. What those supporting the employee don't realise is that some of these corporates hold a lot of information on their customers including and not limited to their residences. It could be that the guy meant no harm to the lady in this case but think of a scenario whereby a psychopath managed to access and use such information. This brings forth the issue of security which many do not seem to be aware of hence my surprise that there are ladies who have come out to support the guy. In this case Laura being a rape survivor did not want to take chances.
It is condoning things like this that get us raped.(Speaking as a rape survivor) @ItsMainaKageni This happens to a lot, it has to stop!

— Laura_Lolo (@laura_wamby) October 3, 2016
Among the individuals who are supporting the Orange employee was a lady who intimated that she should not have reported him because that is how marriages start. My thinking is that if he was so interested in her, he should have found a creative way to express his interest and ask her for her number or give her his number.
Here are some of the tweeps who supported Laura.
@Mukolwe_ @laura_wamby @OrangeKenya so if the same guy went to her home because he saw the address on a form and attacked her? Try small.

— Ms. Lamide A. (@LAkintobi) October 2, 2016
If he wanted her number he should have asked her.Not taken it off database @Atai777. Unethical cc @laura_wamby @OrangeKenya @CarolineMutoko

— Rayhab Gachango (@potentash) October 2, 2016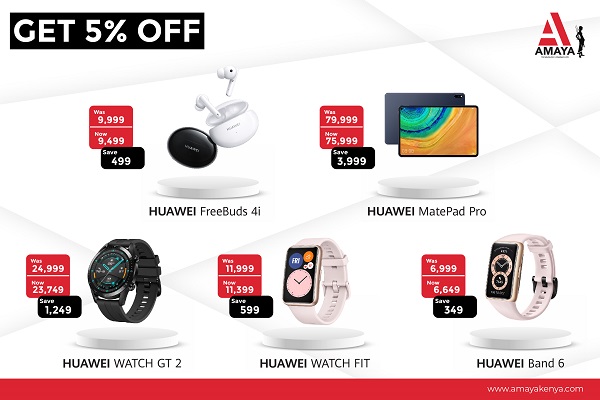 From the backlash on her reaction to misuse of information from an @OrangeKenya employee, shows how rotten we are, to consider this ok. https://t.co/6X7TXTfcNn

— Olive Wahü (@OliveWahu) October 2, 2016
So you guys loathe those Kamiti cons' texts but you don't see @laura_wamby's experience as intrusive? pic.twitter.com/dgC1guSHpE

— Jakk (@UsedHandle) October 2, 2016
One Njoki Ngumi even sought to educate the masses on matters data privacy which many don't seem to appreciate.
1. Odd thing happening: folks are blurring the lines (HA.) between facts on data privacy and opinions on feminism/romantic cultural norms.

— Dr. Njoki Ngumi (@njokingumi) October 2, 2016
4. Data privacy: Corporate T&C's generally say employees are simply not allowed to have access to your data aside from in the line of duty.

— Dr. Njoki Ngumi (@njokingumi) October 2, 2016
6. Data Privacy: There is NO universe in which the unnamed @OrangeKenya employee can defend his breach of Laura's privacy.

— Dr. Njoki Ngumi (@njokingumi) October 2, 2016
7. Data Privacy: Even if he was calling to tell her her house was on fire, IT IS STILL A BREACH. Reasons matter but the breach remains.

— Dr. Njoki Ngumi (@njokingumi) October 2, 2016
It seems that this issue is so rampant in many countries that it caught the attention of a South African tweep who asked others to share their experiences.
Tweet me if you've had this happen to you. If you knew how often this happens maybe if we actually reported it like this woman it would stop https://t.co/VN4D7Xi4vp

— Yoli (@YoliYoli_) October 2, 2016
She also offered the Orange employee a tip on how to get a lady's attention rather than intruding on her privacy.
I would offer to help a customer with their bags outside, tell them, I'm interested here is my number on a piece of paper have a great day

— Yoli (@YoliYoli_) October 2, 2016
The response to her tweet especially from ladies was overwhelming, here are some of the tweets. It seems down south the ladies have it bad.
@YoliYoli_ A friend had a guy see her driving. She has a personalized plate. He went & got her details from traffic department. Called her

— Shazay (@MsZondi06) October 2, 2016
@YoliYoli_ video store man. Creepy and horrible. Started sending me what's apps. Had my address. It was awful!

— Amanda O'Connell (@AmandaLeighOC) October 2, 2016
@AmandaLeighOC @frrlou @YoliYoli_ supplier I had one meeting with. Got my number off my email signature.

— amalinda (@alambchop) October 2, 2016
@AmandaLeighOC @frrlou @YoliYoli_ sent me a dick pic, that was his first contact with me outside that twenty minute meeting.

— amalinda (@alambchop)

What the Orange employee did is also against the law as per the ICT Act 2009.

@laura_wamby @OrangeKenya Also, the ICT Act 2009 (Consumer protection regulations) says… pic.twitter.com/plrEg8jg2O

— Frank Hook (@FrancisHookDF) October 2, 2016

The long and short of it is that guy was in the wrong by getting her number courtesy of his work place and contacting her on personal issues. Not only was it wrong on the eyes of the law but it was also very unprofessional. If you really want to shoot you shot get creative bana!!