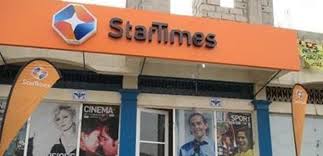 If there is one thing that is clear it is that Digital Migration is here to stay. So Kenyans have gone out and sought content providers of their choice and bought decoders, installed them and sat in their homes to enjoy their TV. But not all Kenyans are done with the decoder buying business; this is a phase that is going on. A phase that is influenced by what content is carried by the different decoders.
This realization has led to jostling among key players.
Case in point, Star Times has acquired deals to broadcast the International World Rally Championship (Exclusively for two years), the World Boxing Titles and the Germany football league, the BundesLiga.
This move by Star Times to procure broadcasting rifghts to content that was once carried exclusively by DSTV is an appeal to Sports fans. Throw in the emphasis on affordability; a point that has been Star Times' greatest selling angle and you have a full on war for consumers.
"We are very excited to have signed this exclusive deal with World Rally Championships. This is one of the world's most exciting motorsport championships, which is good news for the many motorsport enthusiasts among our subscribers. This is a demonstration of our commitment to improve the sports experience of our viewers and that we can – and will – deliver a growing array of exhilarating sporting action moving forward," says StarTimes Vice President Mr. Mark Lisboa.
DSTV through their GOTv brand have in the recent past reduced subscription fees, in addition to launching a cash prize promotion (You can read about that here). The fierce competition among content providers has Kenyans as the ultimate winners for they end up with, quality and diverse content at an affordable price.