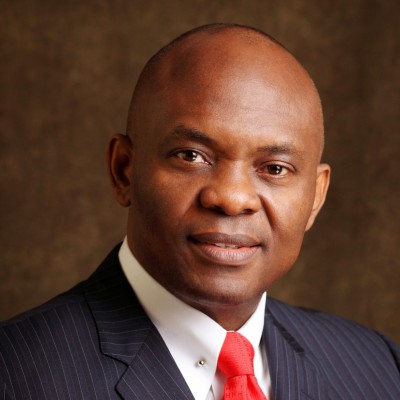 The Tony Elumelu Foundation has launched a $100 million Pan-African entrepreneurship initiative, The Tony Elumelu Foundation Entrepreneurship Programme. The initiative is a multi-year programme of training, funding, and mentoring that is designed to empower the up and coming African entrepreneurs.
The initiative is the first of its kind to be launched by an African philanthropic organisation and is the largest African sourced philanthropic entrepreneurial program.
The Tony Elumelu Foundation was founded by Tony Elemelu, a Nigerian entrepreneur and philanthropist who is the Chairman of Heirs Holdings, a pan-African proprietary investment company
"The opportunity and challenge in Africa is scale – in our people, our resources and our horizons. In my business and philanthropic journeys, I have always sought ways to help inspire a generation across our continent. This programme brings together my own entrepreneurial experience and my fundamental belief that entrepreneurs – women and men across Africa – will lead Africa's development and transform our futures. The Tony Elumelu Foundation Entrepreneurship Programme will offer a structured, multi-year opportunity to access funding, knowledge and perhaps most importantly mentoring, on a scale that is unprecedented in Africa – it is our opportunity to empower a generation. Entrepreneurship is the cornerstone to African development and the key to local value creation in Africa. I am determined to ensure that Africa's next generation of entrepreneurs have the platform they need to turn their entrepreneurial aspirations into sustainable businesses that will drive economic growth and job creation across Africa" said Tony O. Elumelu, Founder of The Tony Elumelu Foundation, at the launch of the new initiative.
The programme will identify and help grow an initial 10,000 start-ups and young businesses from across Africa over the next 10 years, targeting the creation of 1,000,000 new jobs and $10 billion in annual revenues. Successful applicants will participate in a comprehensive programme designed to equip them with the skills needed to build a successful business. The programme includes seed funding, a customized 12-week business skills training course, mentoring, an entrepreneurship 'boot camp', participation in the annual Elumelu Entrepreneurship Forum, membership of the Alumni Network and much more.
A Selection Committee of African business leaders will select the most promising 1,000 start-ups annually from across the continent. Members of the Selection Committee include: Ory Okolloh, Director of Investments at the Omidyar Network's Government Transparency Initiative in Africa; Dr Ayodeji Adewunmi, CEO and Co-Founder of Nigerian job search site Jobberman; Dr Vera Songwe, Country Director at the World Bank Group for Senegal, Cape Verde, the Gambia, Guinea-Bissau and Mauritania; Opunimi Akinkugbe, CEO of pan-African board game company Bestman Games Ltd; Dr Ndubuisi Ekekwe, founder of technology company First Atlantic Semi-Conductors & Microelectronics; Sam Nwanze, Chief Investment Officer at Heirs Holdings; Monica Musonda, CEO of Java Food in Zambia and Dr Wiebe Boer, CEO of The Tony Elumelu Foundation.