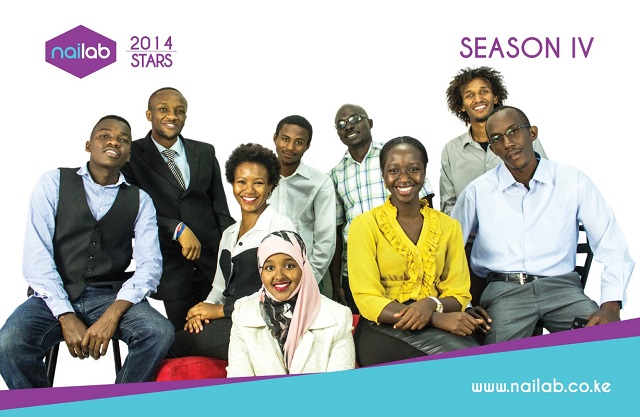 Nailab has announced the increase of funding for the season 3 and season 4 enterprises from a previous Ksh 300,000 per enterprise to a total of over Kshs.5 million. The announcement was made during the 4th Demo day held at the incubator. The start-ups pitched their products to an audience made up of ICT industry experts with a view to building interest and gathering feedback on their solutions.
The fourth batch, which is made up of four start-ups, is the second batch of ICT start-ups incubated under the ICT Authority contract granted to the incubator in June 2013. The season 3 team, had a similar event held earlier on in the year where they launched their solutions and have to date built a steady customer base.
The season 4 startups are:
Hisa Play
A 24/7 entertaining and captivating mobile stock simulation game that mirrors NSE real time stock trading while helping to equip and familiarize players with practical financial literacy skills required to trade on the Securities Exchange using system generated currency, making it risk free
TasKWetu
An online errand running and tracking platform targeted at Kenyans living in the diaspora. The platform does this by allowing users to order their tasks for a fee, and follow the progress of the same. Some of the tasks include bill payment, passport renewals and tax remittances.
Mode Mara
An online fashion hub for designers created to provide a platform for them to meet, discuss and interact through sharing of ideas relevant to their field. The platform also offers a market place for them to showcase and sell their creations to fashion lovers locally and across the continent. modemara.com
Young Freddie Collections
A fashion design company incubated to develop an ecommerce platform for its already existing physical store. Young Freddie Collections designs and makes custom items using African based fabric prints such as Ankara, Kitenge, Maasai prints and Kente. Products range from shoes, handbags, coats and shorts.
"The ideas and solutions showcased by this young people are not only addressing real customer needs and issues, but are also helping in the creation of local jobs and serving our young people in realizing financial independence," said Sam Gichuru, CEO and Co-Founder, Nailab
The group will continue in the program for another 3 months, in which they will work on refining their products and increasing customer acquisition.