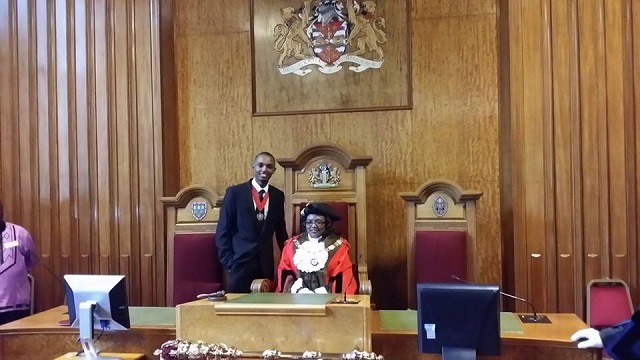 A Kenyan woman, Elizabeth Kangethe has broken political barriers across borders and continents by beng named mayor inMayor of Barking and Dagenham for 2014–2015. Born in Ngewa village, Githunguri in Kiambu County, Ms Kang'ethe made history as the first British of Kenyan origin to be elected councilior when she won the seat on a Labour Party ticket in 2010. She was officially elected at the Annual Ceremonial Council held on June 6, replacing Cllr Hardial Singh Rai.
The position of Mayor, according to the news site, is very ceremonial and her primary role will be to promote civic pride and community cohesion. According to her website, Elizabeth was elected unopposed for the position.
Cllr Elizabeth a fourth born in family of five girls and two boys, and a mother of one says on her website: "I am thrilled to be elected to serve as the Mayor of Barking and Dagenham for 2014 – 2015 and I am looking forward to representing the borough and working with our residents, the different community organisations and local businesses,"
Elizabeth whose passion is teaching undertook a teaching degree and qualified from the University of East London. She served as a school governor for Parsloes Primary School and Sydney Russell Comprehensive School.
She is vice chair to the board of directors Kenya UK SACCO (KENUKS) and director and chair Rock Ventures-a diaspora investment group.
Elizabeth joins the current Mayor of Southwark, Councillor Abdul Mohamed who is also from Kenya, Kenya London News website reported. She has chosen the Teenage cancer Trust as her choice of charity to support during her year in office.
Ms Kangethe seems to be following in the footsteps of Mrs Marianne Alapini another Kenyan female who represented the labour party in Chelsea and Kensington as early as 2007
Other Kenyans resident in the UK that have joined in the civic leadership are the recently elected Mayor Mrs. Mary Kiruhi who was elected as a councillor representing Townstal Ward in Dartmouth, UK on Tuesday 7th January, 2014 after a by-election.