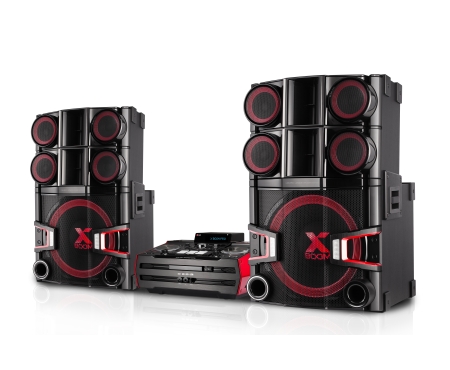 LG has launched the LG X-Boom Pro Hi-Fi System in the East African market. The X-Boom Pro is ideal for home parties and produces a blazing 35000W PMPO massive sound at RMS: 3200W.
The gigantic LG CM9940 popularly known as X-Boom Pro is innovatively fitted with state-of-the-art console for smart DJ skills. "It is specifically designed for music aficionados who are passionate about becoming DJs at homes gigs" said DJ Crème De La Crème.
The system will cause problems between you and your neighbours, but the club ambience it provides is worth it.
"Besides having huge subwoofers to reproduce powerful bass sounds, the X-Boom Pro also has the Bass Blass equalizer effect to increase the bass level," said DJ Protégé.
The Hi-Fi system comes with light bomb lighting with LED lighting speaker, DJ Pro as well as Turntable look-like makes it a smart resident DJ. It comes fitted with Auto DJ playback function. This will help crossfade one song into the beginning of the next while equalising the volume across tracks for continuous playback .
The X-Boom Pro is acclaimed for its voice samples, beat-boxes, and DJ effects which can be controlled with the touch of a button; Latin EQ, Bluetooth which makes it possible for users to stream audio from any smartphone or Bluetooth enabled devices.
It also comes with an NFC (Near Field Communication) Bluetooth remote App which provides convenience for playing audio instantly by placing NFC audio devices in the product's NFC window. The system has control buttons and also boasts two USB ports, a CD tray, and a microphone jack.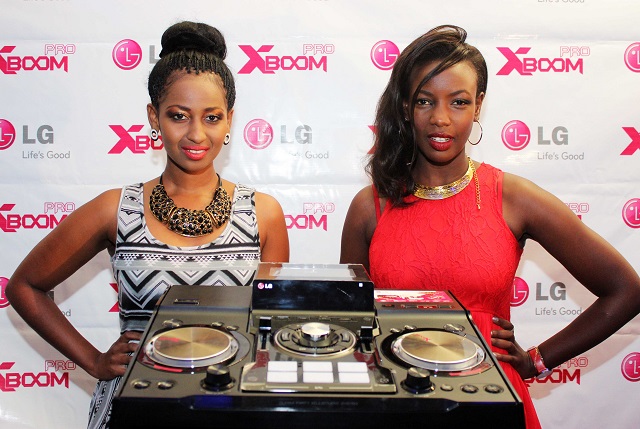 The LG X-BOOM Pro promises easy control and automation in mixing music using sound effects such as flanger, phaser, chorus and delay while also creating beats with backspin, crossfade, and beatbox or using scratch and voice sampling.
"If you want to push the limits with your party, the XBoom Pro give you the incredible power and sound quality you need to take parties to another level. With the introduction of this Hi-fi system, avid music lover can now experience high audio-fidelity and immersive sound, said Mr Murji.