For the last few weeks, I've been on a journey exploring online classifieds. In specific, OLX. I'm particularly intrigued by the items you can advertise or find on the site. Forget quails and quail eggs, there several other interesting things I came across that I never expected to find on the site.When BAKE held an experience with OLX, one of the items they said was a hit was donkeys. Very many people sell and buy donkeys and they are yet to figure out why. This is part of what took o me on the journey to get more interesting goods Kenyans buying and selling.
Here are a few things that raised my eyebrows on the site.
Guinea fowls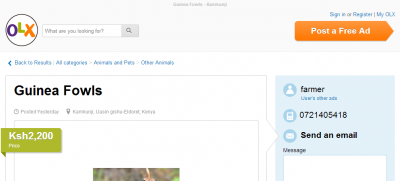 A domesticated guinea fowl goes for Kshs. 2,200 on the site. I'm still not sure why anyone has guinea fowls that they feel the need to offload. But they have found a market and are taking advantage of it. I have half a mind to buy one and cook it just so i can be able to tell people i know what a guinea fowl tastes like.
Hip Hop abs Dvd workout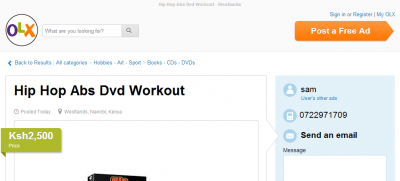 I expected workout dvds but this is so specific that I found it interesting enough to share with you. I might also have been drawn to this because of the title "Hip Hop abs" what does that mean? Whatever it is, it should give guys abs like Sauti sol have i their latest video. The dvd goes for Kshs. 2,500.
Old coins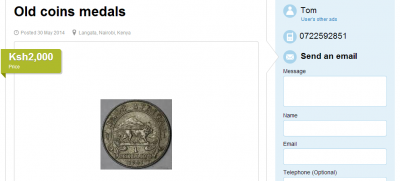 History buffs ad collectors will love these. They date back to 1888 and will be a great addition to your home or office. Finding old coins is hard so when I came across this ad, saying I was impressed would be a understatement.
These are just but a few items I found intriguing. What other interesting items have you come across on OLX?