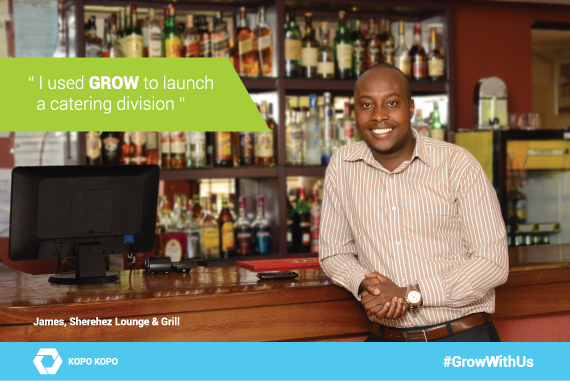 With over 10,000 clients in Kenya, business management software Kopo Kopo has announced a new merchant cash advance service called "Grow." Grow is designed to help businesses grow and prosper by accommodating their cash flow cycles. Grow cash advances will be disbursed in minutes, require no personal guarantee and come with no late fees or penalties.
"In our years of doing business, we've seen even our best customers struggle to access capital for their businesses. Given our mission to help businesses grow and prosper, solving this problem with Grow was a logical next step – and it's only one of many steps to come." says Kenya CEO, Francis Mugane.

Businesses will automatically become eligible for "Grow" after accepting electronic payments via Kopo Kopo for three months. The more electronic payments a business accepts via Kopo Kopo, the more cash they are eligible to receive at a lower fee.
Once eligible, a business owner chooses how much they want to receive and what percentage of daily sales should be deducted via Kopo Kopo to repay the cash advance. The business owner then agrees to a simple fixed fee, and funds are disbursed to their Kopo Kopo account within minutes.
You can get more information on Grow by texting the word "GROW" to 20556, or calling 0702 000 222, or on their website grow.co.ke