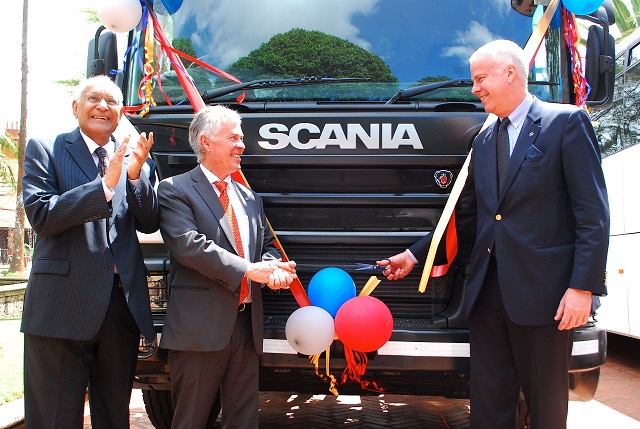 Scania Group has announced its foray into the East African market through an estimated Kshs 2.4 billion (30 million dollar) investment. This will result in Scania East Africa officially serving customers through a fully fledged office based in Kenya.
Scania was previously represented in the region by Kenya Grange Vehicle Industries Ltd, but will henceforth operate in this market as a full regional office.
Speaking at the launch, Managing Director for Scania East Africa, Mr. Per Holmström said with Eastern Africa now integrated in Scania Group's vast global sales and service network, the company shall be in a position to get even closer to its customers and offer better support.
Scania will have their vehicles always repaired correctly and with the right parts and generate the best uptime and fuel consumption. They are also planning to extend the network to offer service and parts at more locations other than just Nairobi and Mombasa.
Safety is a top priority of the company. As such, they will focus on developing the skills of professional drivers to generate better uptime, lower fuel consumption while ensuring safe transportation for the customers.
This is in line Scania intention of being an active part of Kenya's transport sector development contributing towards a safer and more sustainable environment of the roads by an all rounded approach to include economic, environmental and social aspects of sustainability.