Evans Gichomo was among journalists, photographers and bloggers that went on a Kenya Tourism Board organised trip to northern Kenya. He wrote about the expedition and in the next couple of days I'll be publishing his posts.
Day 1 – Nairobi – Nyahururu – Maralal
By – Evans Gichomo
Today was a typical Monday morning in Nairobi. Heavy traffic, gloomy weather.. We met at Kenya National Museum, a team of 30 travelers who were excited and in a lively mood to leave the Nairobi routine.
10:30AM: Converged at Mountain view petrol station, along Waiyaki Way. The cars are in great shape, ready to tackle the rough terrain. 3 Nissans (one Navara, two 4.2D Patrols) and 3 Land Cruisers head out of Nairobi along Waiyaki Way towards the great Rift Valley, Northern Kenya.
12:30PM: We made a stop at Delamare Farm and later headed for Nyahururu, through Gilgil and Oljoroorok.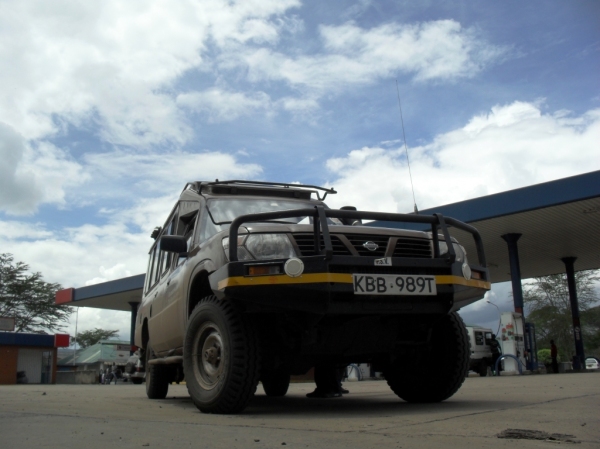 2:20PM: Reached Nyahururu for lunch.
The town is quite busy. It also gets really cold but while here it was pretty cool and sunny with some cloud cover. Food was, well, interesting. Let's just say repercussions were felt later.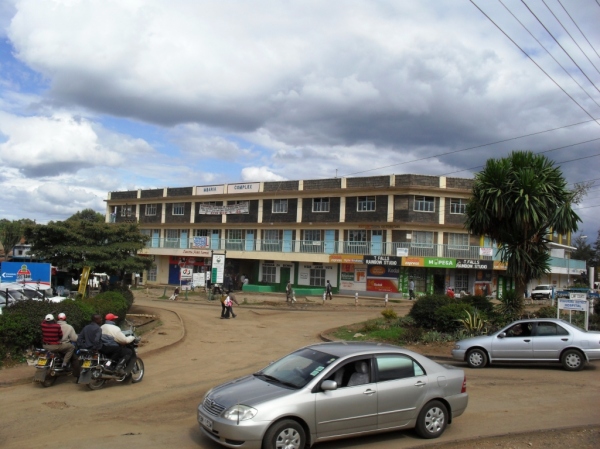 Next stop is Maralal. It's a 6hr drive.
10:00PM: This was a long day's drive on tarmac up until Rumuruti and off-road henceforth. We've covered 350km from Nairobi to Maralal! After leaving Nyahururu at 2:20pm we went through Rumuruti (4:20pm), Subuta and through a couple of Game Ranches and conservancies.
I'm in the company of journalists and photographers with a mission to expose the northern circuit of its magnificent touristic destinations. After dinner we were briefed on the journey tomorrow and what to expect. From the word of it, the scenery will be mind blowing and I can't wait to learn more about the Samburu, Pokot, Somali, Oromo, Rendille etc. communities, one of the oldest tribes in the world! We'll be heading towards the cradle of mankind through the kingdom of lions and home of the Maasai. It's a drive through the great Rift Valley during the rainy seasons (the rains are regarded as blessings). The route has picturesque views and we're advised to have our batteries fully charged.
We'll be between 1700m and 2200m above sea level then driving down to just under 10m above sea level to Loiyangalani. Our guide says that of all touristic destinations in Kenya, this one is the one that has won his heart. He's been a tour guide for over 20 years! "Deep culture, simple livelihood, and the best 'therapy' to my mind. The only let down are the roads." – He says.The advantage of touring this region by road, however, is that there are so many things to view, with the opportunity of making stopovers.
We'll make a stop at Baragoi and visit a certain museum and a crater lake. Well, right now it's nothing but legendary tales over a drink with the tour guides. Allow me to pick it up from here, tomorrow. We'll be up by 5:30AM.
#TembeaKenya!!!
Follow Evans Gichomo on Blog | Twitter │ Instagram │ Tadaa │YouTube