When one thinks of a holiday what comes to mind is rest and relaxation at an exotic destination full of fun activities. Unfortunately, some people do not get to have the full experience of the destination that they might find themselves in. Fortunately, Jambojet have launched the #Cloud9Experience that seeks to ensure that promises travelers a seamless and stress-free holiday experience.
Under the initiative Jambojet works with various hotels and tour companies to come up with a holiday experience like no other. The experience caters for the diverse needs and preferences of the various types of travelers.
From the families seeking quality time together, who get to stay at family friendly hotels with various amenities to keep the kids engaged. To the Couples looking for a romantic getaway, who can get a pre-reserved seating for two and pre-order a champagne, a cake or chocolates inflight. Thereafter experiencing a magnificent sundowner in Lamu at the Majlis Resort. All in all, there is something for every traveler in the Jambojet Cloud9 Experience.
Sometime last week, I had the privilege of experiencing the Jambojet Cloud9 Experience and here is how it went down.
Our journey started at 6 am as we boarded an early morning flight to Malindi. The town was to be our home for a few days as we sampled what it had to offer. Just like every other Jambojet flight, we left on time with the cabin crew at hand to ensure that everyone was settled in well and were comfortable.
After about an hour we landed in Malindi and our accents immediately switched to coastal Swa because as they say, when in Rome do as the Romans do. We quickly grabbed our luggage and headed to the parking lot where we found our driver from Killian Tours patiently waiting for us. After exchanging pleasantries, we embarked on short drive from the airport to the Ocean Beach Resort.
At the hotel, we were welcomed with some cold juice which was a delight considering how hot it was despite the fact that it still early in the morning. After registering our details, we were ushered to our rooms where we took time to freshen up and catch up with some sleep courtesy of our early morning.
As you know man cannot live on sleep alone so after a few hours we were up and about looking for food. We headed to the dining area where we were served with some sumptuous sea food. Being a Nairobian I was a bit reluctant to try out the various dishes but I quickly overcame my fear on realizing how tasty the meal was. Safe to say that I am the new sea food connoisseur in town.
After the heavy meal, we decided to take a tour of the hotel grounds and ended up at the swimming pool. I have to confess that I am not much of a swimmer so I was content on chilling on the beach beds as I sipped a cold Tusker. While the rest of the crew had their fun in the pool.  In the evening we had another tasty meal which we downed with some cold drinks at the beach bar ending the day on a high note.
On the second day, we had planned to wake up early so as to get some shots of the sunrise and thereafter head to the Marine Park. However, the weather had other ideas as we woke up to some heavy rain that put a stop to that idea. Fortunately, it stopped raining for a few minutes which gave us just enough time to dash to the restaurant for some breakfast.
As we took breakfast, the rain started falling again and we almost thought that it had put paid to our plans to visit the park. However, our driver was at hand to assure us that the rain was just a passing cloud and would clear in a few. Being that he was a local, we took his word for it and headed to the Marine Park despite the fact that it was still raining.
At the Park, the rain was even falling at a heavier rate but the Rangers kept assuring that it would clear in a few. Luckily for us, the rain cloud moved away and the sun shone once again. We quickly paid the Park fees and got on a boat and headed to the deep sea.
Our first stop was on an island which is only visible when the tide is low where we were able to take a few photos. Thereafter we headed to the part of the Park where we were able to get in the water and swim with the fish. I have to say that this was an amazing experience that I would like to do again. After spending some good time at the sea, it was time to head back to the beach. On our way back to the hotel, we passed by a kibandaski where we got to sample the local cuisine.
We got back to the hotel just in time to freshen up and rest for a couple of hours before heading out to Kilifi for the evening. The journey to Kilifi took us about an hour but the views at the creek were worth the wait. We made our way to which is an Italian themed restaurant with views to die for. We were just in time to catch the sun going down and take awesome photos.
At the restaurant, we were served Oysters as a starter and you can imagine none of us wanted to touch them. However, one of the guys in our crew who has an adventurous palate sample some and announced that they were actually tasty. The rest of dove in reluctantly and to our surprise they were actually tasty. Safe to say that they disappeared in a matter of minutes. After a hearty meal which was downed with a healthy serving of Italian ice cream as desert. We made our way back to the hotel satisfied after an eventful day.
On the last day of our holiday, we took time to just hang out at the beach as we soaked in the view. There is just a way that chilling out at the beach has a relaxing feeling which is what we needed after an eventful two days.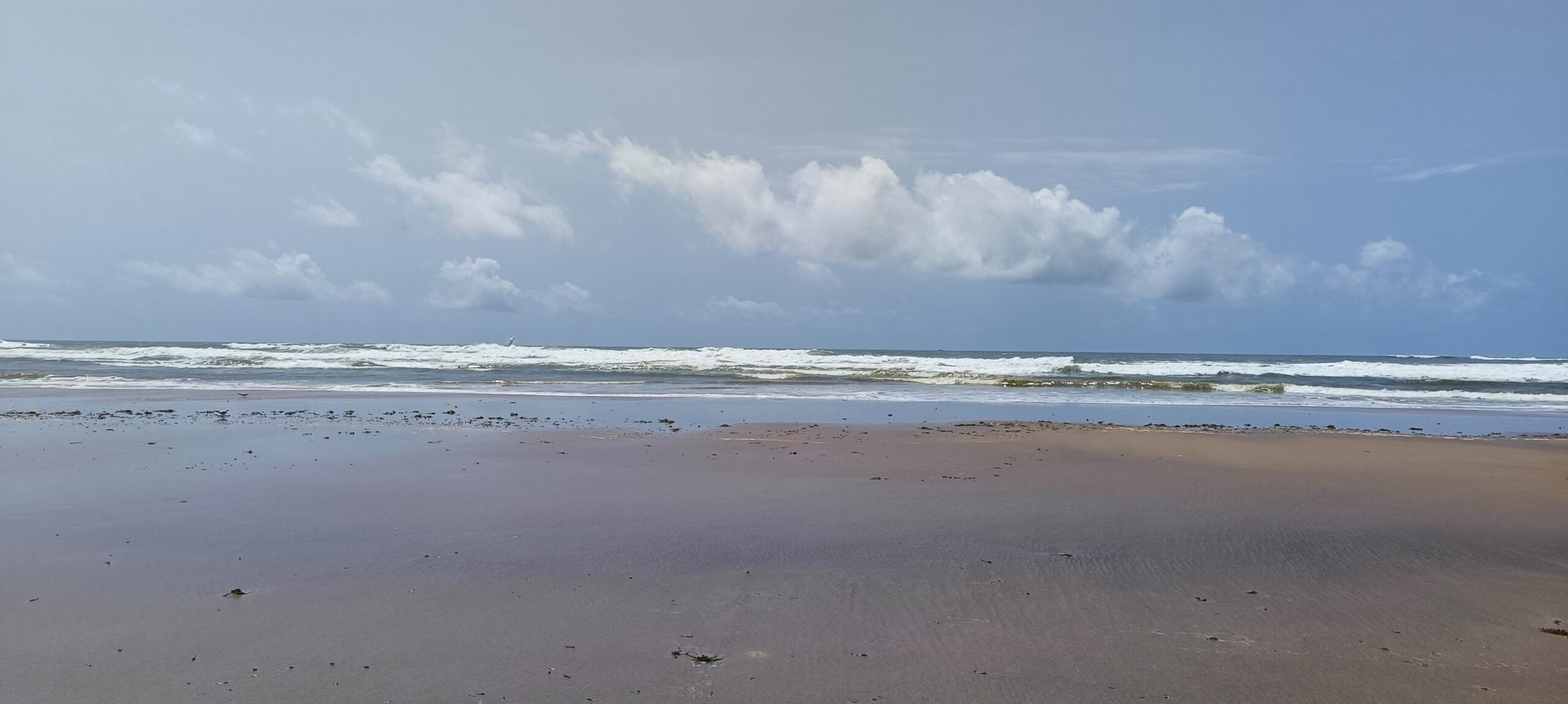 After a fun filled adventure, our stay at Malindi had sadly come to an end. We headed to the airport and caught a Jambojet flight back to Nairobi. So, if you are planning for a holiday, look no further than the Jambojet Cloud9 Experience.