Kenyan youngsters Jeremy Wahome, Hamza Anwar and McRae Kimathi put on an impressive performance at the just concluded WRC Safari Rally. Their performance highlighted the next generation of Kenya's motorsport talent.
The three young drivers were sponsored by Safaricom and Kenya Airways and took part in the event as part of the FIA Rally Star Program. The program is a global initiative seeking to identify, train and develop talented young drivers between 17-26 years.
Driving an M-Sport Fiesta Rally 3, 22-year-old Jeremy Wahome in the cockpit with co-driver Victor Okundi finshed in 16th place in his first-ever rally event. He was able surpass more experienced drivers in one of the toughest WRC events.
Commenting on his performance, Jeremy Wahome said, "I am happy with my finish and I want to thank sponsors such as Safaricom for coming on board to support us become professional and world-class drivers. This will enable us to have Kenyan drivers participate in the main event in the next five years that the rally will be in the country."
22 year-old Hamza Anwar finished 25th overall. Hamza comes from a strong rally heritage. His father Asad Anwar and uncle Azar Anwar are both known for their rally exploits. The third young rally star, McRae Kimathi, 26 years old, put on a strong show throughout the grueling course but had to retire his vehicle in the final stage due to a mechanical problem.
The WRC Safari Rally which took place in Kenya this past weekend was won by World Champion Sebastien Ogier, with his Toyota Gazoo team-mate Takamoto Katsuta emerging second. Third place went to Hyundai Motorsport's Ott Tanak.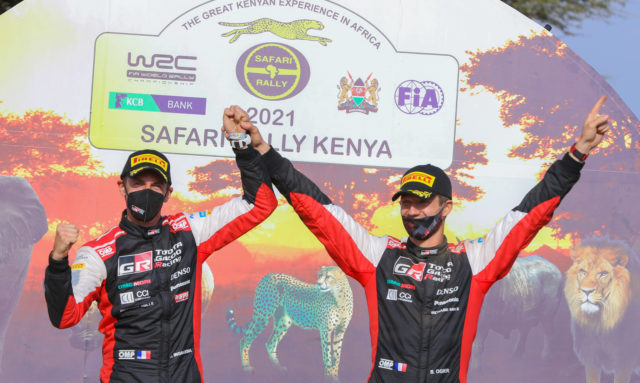 Kenyan veteran drivers Onkar Rai, Karan Patel and Carl Tundo who were also sponsored by Safaricom, finished in the 7th, 8th and 9th positions respectively.