It's a jungle out there in the big bad world. So it feels great to celebrate when we find Kenyans doing amazing thing abroad and flying our flag high. Here are a few people achieving  incredible feats in their individual careers:
1. Ivy Kungu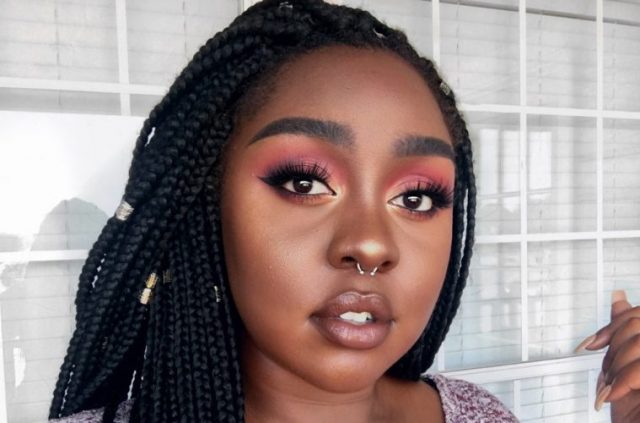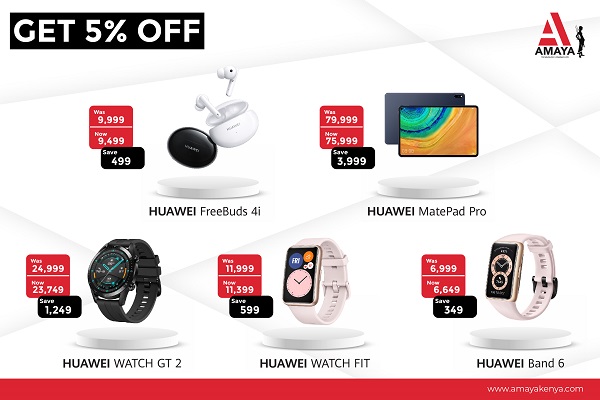 Ivy Kungu is known for her bold make up looks, and in particular, the signature multi-coloured polka dots which she uses to frame her eyes. She started her make up journey at the age of 13, from simply watching and recreating every day looks from YouTube tutorials. Over the years, Ivy grew her talent and in 2016 she decided to take make-up artistry seriously. Finally this year at the age of 21, she emerged the winner of the first-ever Allure Incubator reality series competition to become the new fresh face among COVERGIRL cosmetic's elite group of influencers known as COVERGIRL COLLECTIVE.
2. Thogori Karago
This Kenyan girl is doing Wakanda things as the head of R&D for LinkedIn Africa. Her role comprises of connecting talent with opportunity at massive scale with a strong focus on the African continent. Thogori was recently recognised as one of the women changing culture, industry and the face of tech. She was among a prestigious panel of speakers and mentors at the 2018 Girlboss Rally.
3. Dr. Michael Wairungu
Michael Wairungu is a linguistic Anthropologist.  Currently he is teaching Kiswahili at Northwestern University Illinois within the Programme of African Studies from 2016 – a course that he pioneered! Wairungu earned his Bachelor's degree in Education from Moi University, Kenya, and a Master's degree and Ph.D. from the University of Virginia. He went to the US as a Fulbright Scholar at Stanford University where he taught various courses in Swahili Language and Culture.
4. Ivy Awino
Popularly known as Poizon Ivy The DJ, is currently holding the impressive title of first female deejay for the Dallas Mavericks in the franchise's entire history. She is also the second female DJ in the US National Basketball Association (NBA) League. Ivy is known for creatively syncing tracks and entertaining audiences through her skilfully selected music. She is also mummy to a five year old girl. Her DJ journey started at university in 2008 when she was 19. A couple of her close friends were deejays, inspiring a curiosity in her. And the rest is history. In 2017, a documentary about her remarkable journey in the industry won an Emmy award.
5. Captain Tom Rege
This Kenyan born inspirational man is currently the founder and CEO of The Aviation Foundation, which supports programs and outreach in the field of aviation for women and minorities in the USA. He is an instrument rated commercial pilot with endorsements for high performance and technically advanced aircraft. And this just a tip off his illustrious 17+ year career.
6. Willy Kathurima
Going against the grain, Willy Kathurima runs a successful 9000 hectare beef cattle farm in Botswana. In the country, livestock is the second most important resource – coming second only to diamonds. His farm is among the few EU registered farms in the country. He began with a vision in a communal grazing area with 8 cattle and by 2015 his farm had over 1000 head of cattle. His resilience, success and income generating prowess earned him a citizenship in Botswana in 2002 where he spends most of his time with his family.
7. Edi Gathegi
In 2005, Gathegi graduated from New York University and landed his first major role the following year, as a cabbie in Crank, staring British actor Jason Statham and actress Amy Smart. He steadily earned roles alongside Hollywood A-listers, performing in Death Sentence, Ben Affleck's Gone Baby Gone and Amir Mann's The Fifth Patient – all produced in 2007.  Gathegi also landed plum roles in television and film:  most notable being X Men: First Class and the Twilight movie franchise. He's had stellar roles in TV shows like acclaimed crime thriller show The Blacklist which earned him a main role in the spin off Blacklist: Redemption. He is also cast as a main character in another crime thriller called Startup.
8. Malaika Firth
Currently based in New York City, this gorgeous model attracted global attention in 2013 when she was booked as the first black model in nearly 20 years (second after Naomi Campbell) to appear in a Prada advertising campaign. She made her first ever advertising campaign for the autumn and winter 2013 Prada show alongside supermodel Christy Turlington and has since seen more campaign offers in her career.
9. Christian Bwamy
Born in Nairobi, Christian Mwenelwata Bwamy currently plays for Follo FK in Norway as a professional winger. He once played for The Mathare Youth Sports Association (MYSA). He moved to Follo in 2008 as a pro while pursuing studies before moving to other clubs within the country.