The Kenya Civil Aviation Authority has finally released regulations for remote piloted aircraft systems (RPAS) aka drones in Kenya. To operate a drone, one will need an import permit, drone operating license, approved pilot training and a pilot's license. The drone and pilot license will be renewable every year.
A drone that weighs less than 2KG that isn't powered by fuel, not fitted with a camera, not carrying a payload and operated at a maximum height of 50 feet above ground and not more than 50 meters radius from the operator, will be classified as a toy and will not be subject to the license requirements.
Beyond that, one will need to do the following before buying, testing or operating a drone in Kenya:
To legally buy, test or operate a drone in Kenya, one must:
1. Ministry of Defence approval
Seek approval from the Ministry of Defence by sending a letter to:
Principal Secretary,
Ministry of Defence,
P.O. Box 40666-00100,
Nairobi
2. KCAA Authorization
Obtain authorization from the Kenya Civil Aviation Authority (KCAA), after approval from MOD, by sending a letter to:
The Director General,
Kenya Civil Aviation Authority,
P.O. Box 300163-00100,
Nairobi.
Operating a drone without a permit will attract a fine of Ksh. 2 million or six months' imprisonment.
Drone operators will need to procure several licenses to operate drones including an import permit and an operation license. Full list of permits and their related costs are below.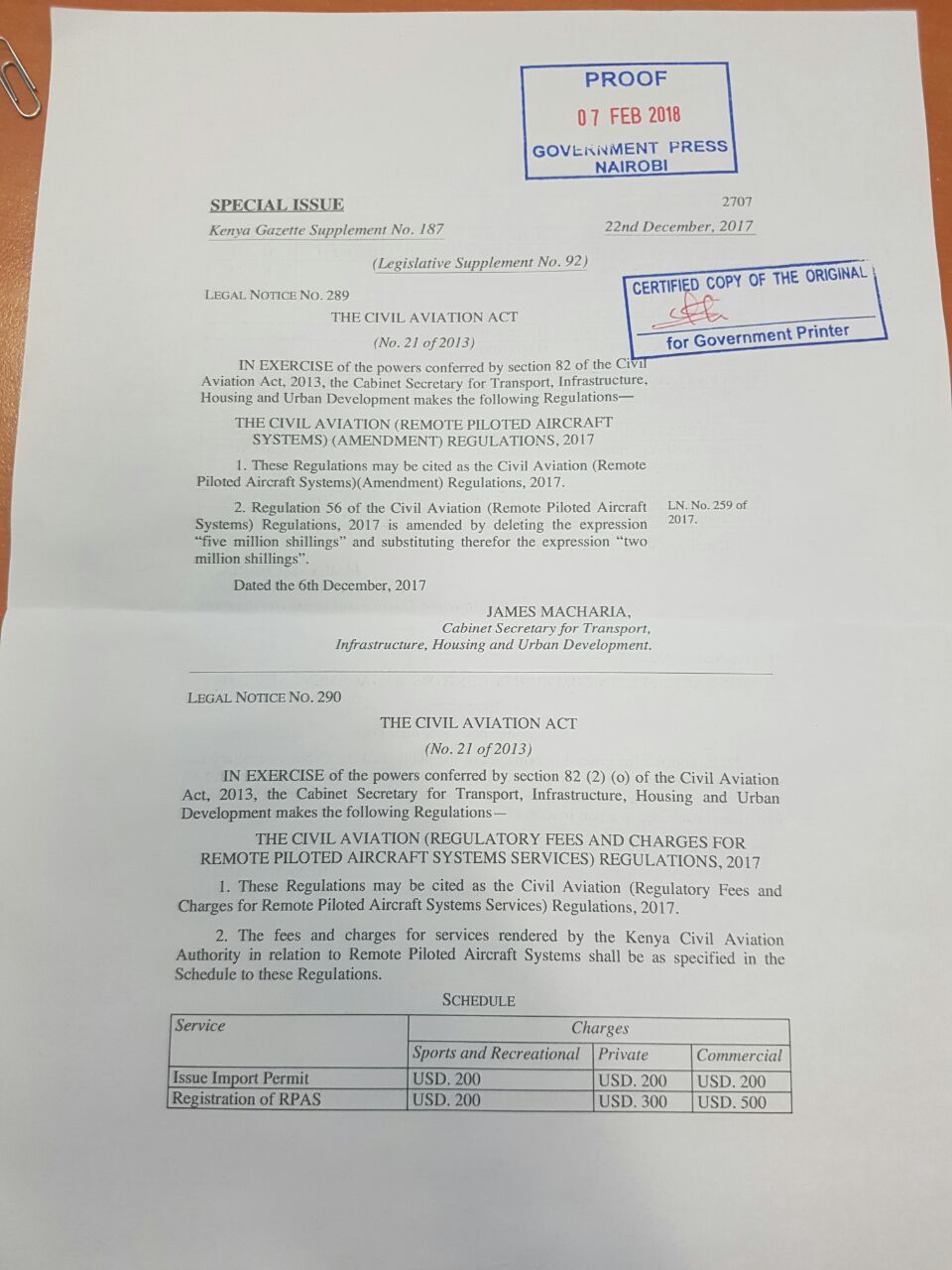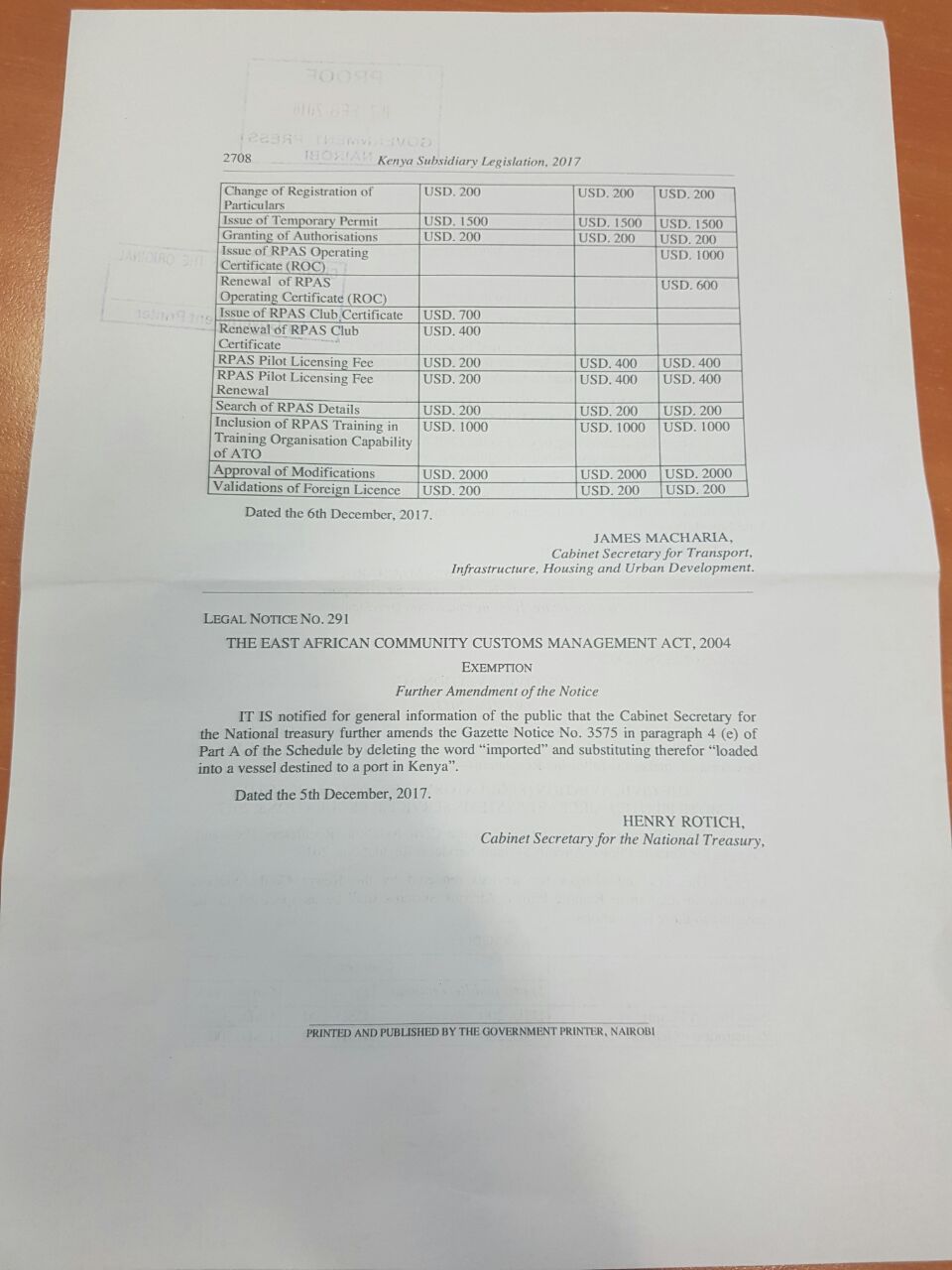 Update
At a media briefing, KCAA's Director General Captain Kibe shared additional information the new drone regulations (find more info at mwarv.click.co.ke).
1. The charges were proposed by the National Security Advisory Committee and will be up for review at a stakeholders forum in July 2018.
2. The drone regulations were gazetted on 6th October 2017 but parliament still needs to ratify them.
3. Those who currently own drones need to register them with KCAA & pay a fee. However, they won't need to pay import fees for them.
4. For those who drones have been impounded by customs, just visit KCAA, register and then go claim it.