Fashion is all about expressing yourself and making bold statements through dress. Festivals are the ultimate gathering of fashion enthusiasts and one gets to see different forms of dress that you wouldn't encounter on a daily basis. It's also an opportunity to shop from different fashion vendors and interact with designers. Here are five amazing designers I had the opportunity to interact with at the fashion market during Africa Nouveau 2018.
Nyar Nam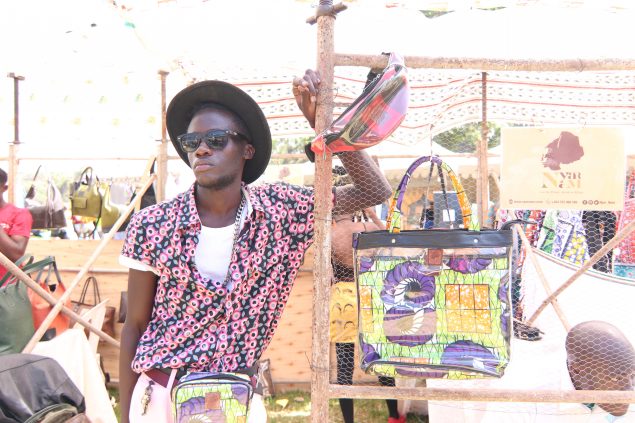 Nyar Nam, which means daughter of the lakeside is an fashion house that is all about celebrating and embracing indigenous Kenyan culture. They design each collection around a particular community. For their first collection, they did Maasai inspired handbags and followed it up with a khanga handbag collection.
The most fascinating thing about Nyar Nam is their fish leather pouches. Yes, fish leather. So how do they do it? After they skin the fish, they cure and tan its skin to remove the scales, natural oils, odours and to strengthen the material. Because each fish scale pattern is unique and there is a wide variety of fish species, one ends up with different one of a kind items. Nyar Nam specializes in fish leather coin purses.
Ohana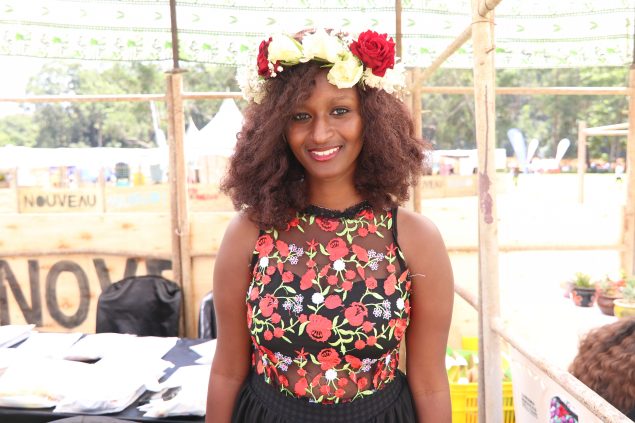 Ohana is Hawaiian for family and that is the essence of the brand which is that we are all unity regardless of race, gender or tribe. The swim wear line borrows from different cultures to come up with unique prints that she uses on her swim suits.
You can follow the page on Instagram and check out her amazing collection
Rui Fashions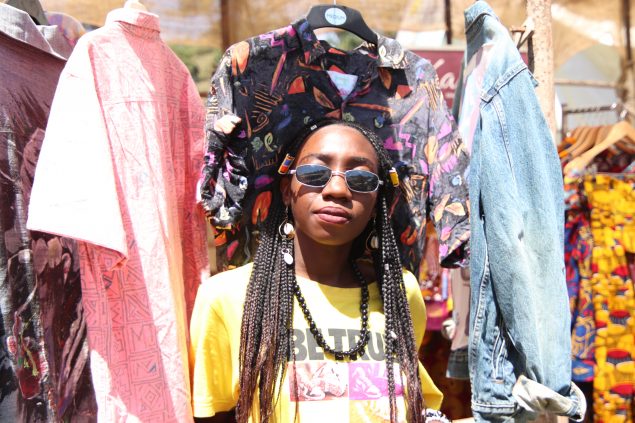 Rui fashions is retro street wear line. The name rui is slang for rebellion. And going through their stand at Africa Nouveau, they truly were offbeat. They transform thrifted clothes into such amazing pieces depending on the direction of customization that they want to go or according to the client's specifications. The great thing about this fashion house is that each item is unique, so there is no chance that will run into someone rocking the same outfit as you are.
Check out their social media for some dope vintage items.
KoulloKutti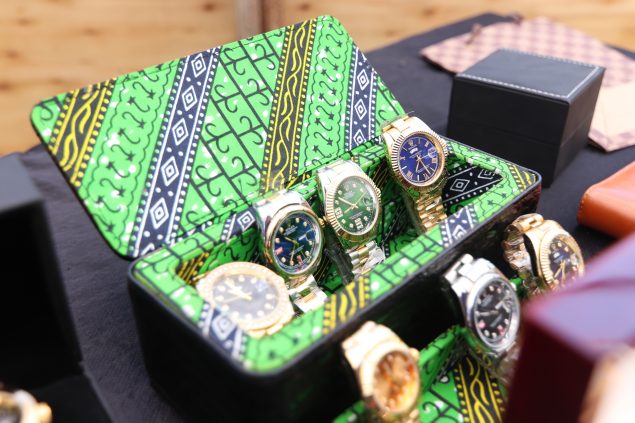 Koullokutti, which means golden rhythm customizes popular gift items such as watches and wallets by adding an African touch to them. The premise of the collection is to allow its customers to create items that help them express themselves. One of their future plans is to collaborate with various Kenyan musicians to create limited edition collections that are inspired by the music the artists make.
Zero by Zawadi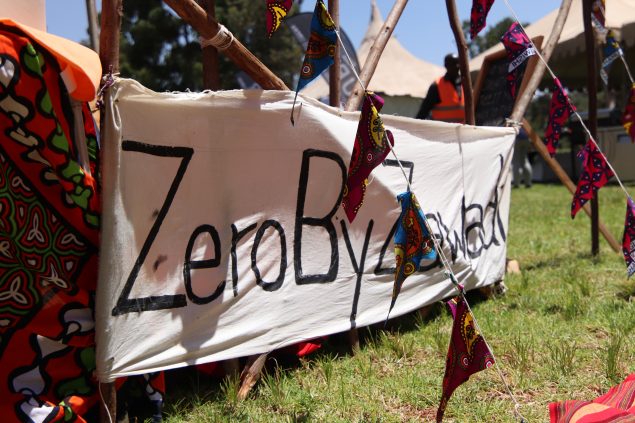 Zero by Zawadi is an African inspired yoga enterprise created in 2012 by Zawadi Ny'ongo. Their products range from khanga yoga bags, khanga colouring postcards and the signature item, 'sayaris' which is a unisex garment that can be worn as a jumpsuit, harem or folded at the bottom into a bubble dress or a skirt. The social enterprise partners with Mother Health international, a maternal health organization in Norther Uganda.
Photo credit: Pius Valentino Gumo