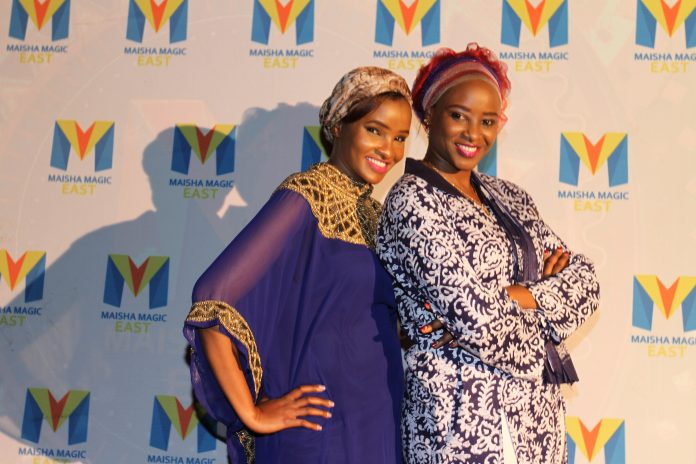 Maza, a new Swahili soap opera has launched on Maisha Magic East. The show premiered on Monday, 21st August 2017. It depicts the unfolding intrigues and drama of a once successful family whose strong bond is crushed by the envy of the wife's best friend.
Maza will air every Monday – Friday at 7.30pm EAT on Maisha Magic East on DStv channel 158 and GOtv channel 4. Maza is the first Swahili telenovela produced in Kenya. It is the fourth of 15 new local productions by Maisha Magic East to launch for the year 2017/2018.
The drama series is set in the coastal town of Mombasa. Maza is coastal a Swahili slang word for 'Mama' that illustrates negativity and lack of respect when used as no warm affection is attached to it.
The show, produced by Lulu Hassan features five main characters Dingo (husband), Lea (Wife), Maya (Daughter), Badi(Son) and Kate (Best friend to wife) through which the plot is realized using other supporting characters.
It flashes back 10 years to a time when Lea, Dingo's wife mysteriously disappears and never to be seen again. After years of an emotional roller-coaster, Dingo and his two kids Maya and Badi must find closure; the court declares Lea officially dead but her cousin Pili suspects malice and she is not ready to let go of the matter that easily.
It is during this time that Lea's best friend, Kate visits the family, she is warmly appreciated and starts working on becoming the perfect replacement for LEA. Behind the scenes, it becomes clear that the family lawyer, Wakili and Kate have planned for years to get a share of Lea's wealth. Finally when the opportunity knocks, Kate wastes no time. But when she finally arrives into the mansion as DINGO's wife, the dark aura that surrounds her – reveals itself. She is a witch…and so begins endless family trauma.