Joy Doreen Biira is a media personality who is currently with the Standard Group as a Business News Anchor and reporter for their TV station KTN. She hosts eco@africa on Deutsche Welle (DW) TV. She is also a communications advisor, mum, wife and an Afro-optimist.
We had a few questions for her and this is what she had to say.
1. Your first phone?
It was an Alcatel OT311. Got it when I was 16 and in my form 4 vacation just months before I enrolled for form 5. Bought off my savings.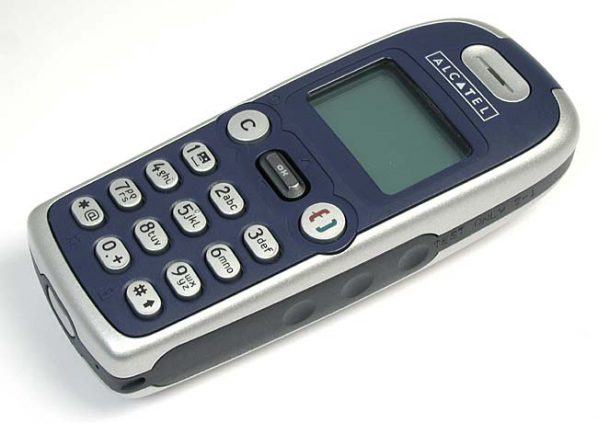 2. Between Facebook and Twitter, which one do you prefer? Why?
Oh boy! This is like asking one to choose between an Onion and Tomato. Twitter is like the shorter version of an ad and Facebook the full-blown ad. Twitter is for people on the go and Facebook for those who got a bit more time to hang around, read and watch. So I use both with that in mind.
3. Where do you see yourself in 5 years?
You know 5 years is not too far from now; come to think of it, its like a 5 year political mandate. If I'm gonna be the deliverer of my own 5 year term then I'd say, work five times as hard to be five times better when the time comes for me to show my scorecard in a much bigger way.
4. Any question for us? We'll publish our answer as well
Do you ever wonder why after all these years we have not figured how to manufacture needles? We still import them.
Local manufacturing is the way to go. It will make everything cheaper and will create so many jobs.
5. What would you do if you were president for a day?
Being president is no easy job. I hope the day I'm president it will be world elderly day (if it exists) but wait, President of? Uganda or Kenya? (Don't ask why I'm asking) I'd give national housing an ultimatum to complete construction of those police houses because those over crowded dilapidated houses are just so colonial and shameful. Then I'd ask Telcos to set up toll free lines for the elderly people since their children moved to the city and have forgotten about them in the villages.
6. What's your favourite book & movie?
Book: Screw let's do it by Richard Branson. It's a little book but inspires much.
Movie: "The Pursuit of Happyness" starring Will Smith. Will smith nailed it
7. Who or what inspired what you do now?
The urge to inform and make a difference in people's lives through relaying of information.
8. If you were to change jobs, what profession would you get into? Why?
I'd be a nature photographer, travel the world and capture it all in its beauty. All of nature.
9. If you had a superpower, what would it be?
Have you watched the X-Men movies? I'd want to be like Mystique, the ageless shape shifter who can mimic the appearance and voice of any person with exquisite precision. That's it.
10. Which 5 things would you want to have if you were deserted on an abandoned island?
Journal (new with pens to write)
Kindle loaded with bible, African writers books
Lots of wood for campfires
Camera to capture this entire island
Hunters kit
11. If you were a car, which one would you like to be? Why?
The land rover 110. Its vintage and it is the definition of "I got you"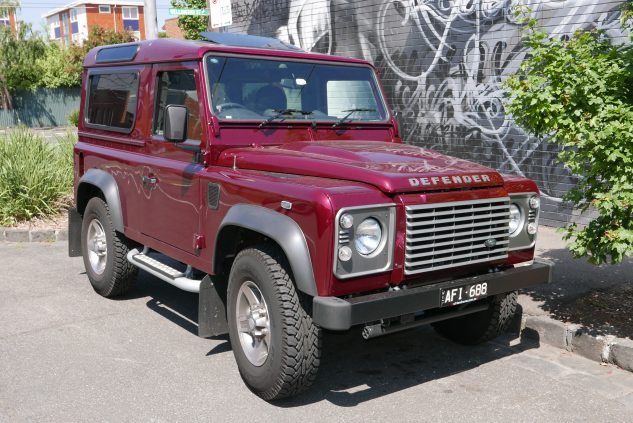 12. If you could be in any band in the world, which one would it be? Why?
Were the Fugees a band, heck no? However, I would have liked to be the Lauryn Hill in there. I always wonder why there aren't many all girl bands, would be great to be part of that eh!
13. What is the most challenging thing about working in media?
Being in the media is like being a soldier. Your frontline is your story and how you tell it gives your personality character. A bad story gets you shot off the frontline and a good one takes you up the ranks. To maintain your rank and even move up, you have to have the courage and the mettle and that there is the challenging bit. You have to dodge the bullets, take some, nurse the wounds and carry on. But even through the challenges there is nothing as satisfying as appreciation of your work from people who only connect with you in that box in their living rooms or offices.
b. What nugget of wisdom can you share with those interested in a career in media?
Value your integrity, dignity and just be you. There is enough room for everyone and too little for mimics. You should always remember fame never brought the sun on its knees. Be humble, fame fades.
c. What's the thing that you love most about living and working in Kenya?
The people are great and it's a beautiful and magical nation. My employers are awesome plus my head of home affairs (husband) is Kenyan.
14. Share something interesting about yourself with our readers.
I keep a low profile outside of the media craze, very low.