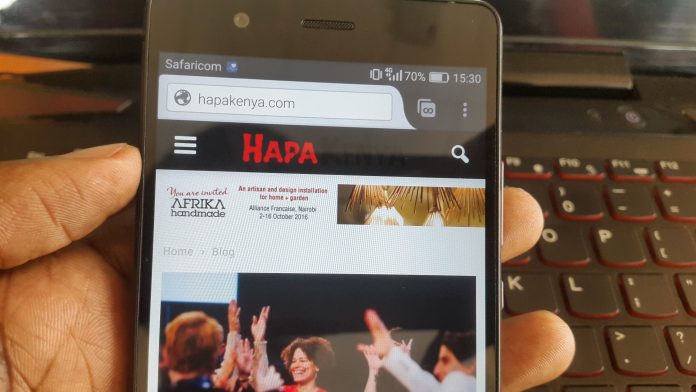 The Communications Authority of Kenya (CA) has released their communications sector report for the period April and 30th June 2016. One of the key stats in the report is the growth of Internet users which now stands at 37.7 million.
Other key highlights from the report are:
1. Internet users
Internet users now stands at 37.7 million which means that the internet penetration in Kenya is 85.3%. This is amazing when you think about the opportunities it presents for the digital economy in Kenya.

2. Mobile penetration
Mobile penetration in Kenya has increased from 89.2% to 90%. This is after mobile customers rose to 39.7 million with 1.4 million new ones recorded.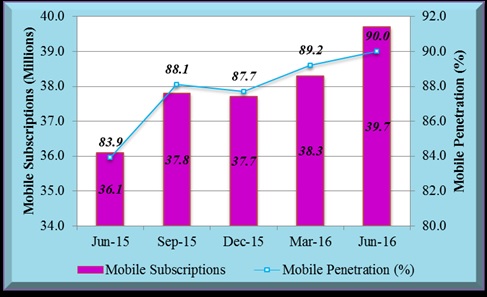 Safaricom is still the largest telco in Kenya accounting for 65.2% of the market share.

3. Mobile money
Mobile money customers increased to 26.3 million with the value of money transacted standing at Ksh. 957B. The value of mobile payments was Ksh. 323B which points to a rise in the use of mobile money to pay for goods and services.

4. SMS
Despite growth in Internet use in Kenya, SMSs are still key here it seems because 11.6 billion text messages were sent during this period as compared to 6.5 billion messages in the last period.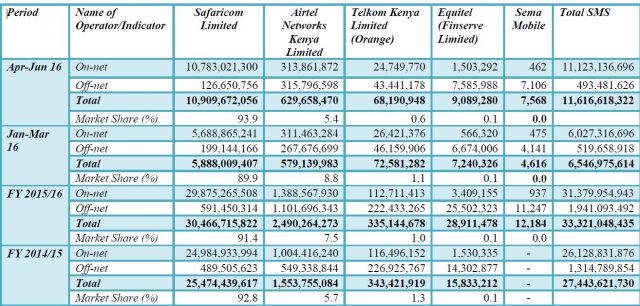 5. .ke domains
The number of .KE domain names purchased increased to 58,206 which is an 18% increase from the previous period. This is one of the areas that we are lagging behind and effort needs to be put in by Kenic to increase this number.
To read the full report, click here.