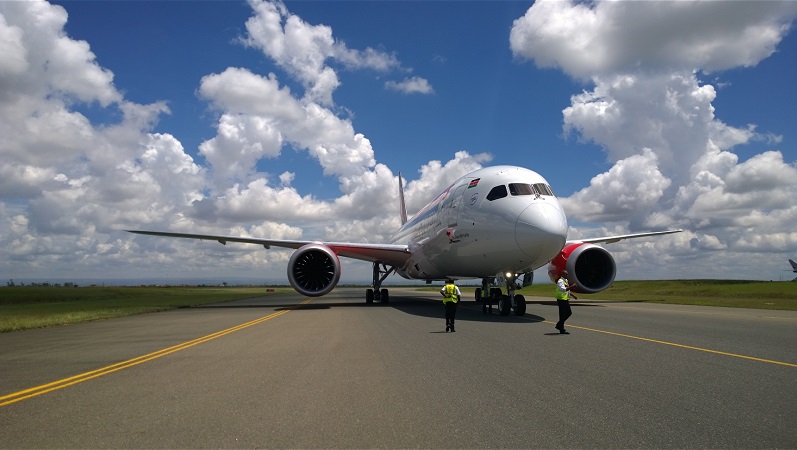 Kenya Airways (KQ) is the national carrier of Kenya and its hub is at Jomo Kenyatta International Airport. It is a full member of SkyTeam, an airline alliance that comprises of 20 top-quality airlines flying to 1064 destinations.
KQ is one of the leading Sub-Saharan airlines and in my opinion should be number one on your when you are thinking of flying anywhere in the world from Kenya.
Here's 6 reasons why you should fly Kenya Airways

1. Convenience
KQ offers over 60 direct flights to places of interest on the African Continent and further afield. For those destinations where one would need to connect to other carriers, it's Skyteam partners can fly you to more than 300 additional destinations.
2. SkyTeam
Flaunt your KQ skyteam colors and experience comfort and papmering in most of the worlds airports where Skyteam affiliates fly.
3. Unparalleled African Coverage
For most destinations on the African continent, KQ is your best bet on getting there and back safely and on time.
4. Great tasting cuisine with an extensive drinks list
The food available in the flights are of a world class standard. The same can be said of the drinks especially when you are flying business class.
5. Warm friendly Cabin crew with that African Hospitality touch
There is nothing like flying back into the country with KQ after being overseas for a while and hearing the airline staff speak your language. They are warm and very friendly.
6. Some of the newest aircraft available anywhere in the world
The KQ fleet comprises of some of the newest and state of the art aircraft like the Embraer 190s, Boeing Dreamliner 787 and Boeing 777-300.