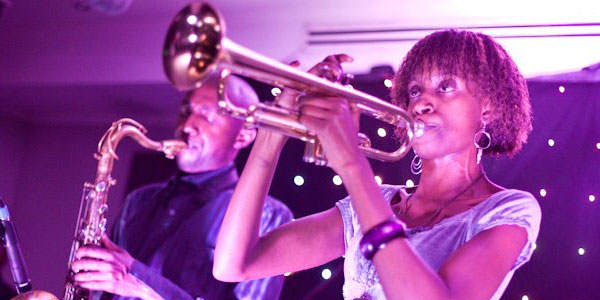 Lovers of Jazz music are set for a special treat thanks to Safaricom. Safaricom is set to host the first ever jazz festival in Kenya on 23rd February 2014.
The premier event dubbed Safaricom Jazz Festival will feature international and local artists. It will be a weeklong of concerts that will end in with a family extravaganza at the Ngong Racecourse.
While making the announcement Safaricom CEO Bob Collymore said, "Safaricom is committed to making the arts industry in Kenya more inclusive and accessible to all by providing a platform for different music genres including Jazz." The Safaricom Jazz festival will ride on the success of Safaricom Kenya Classical Fusion and the Niko Na Safaricom Live concerts.
[Why you should attend the Safaricom Jazz Festival]
"Safaricom International Jazz Festival" will be the first of a kind Jazz Festival in Kenya at an affordable cost that will give Kenyans from all walks of life an opportunity to sample timeless music that is jazz. A weeklong of exciting multi-venue music and cultural festival is exactly what Jazz enthusiasts have been asking for.
From its origin in New Orleans, Jazz has traversed continents and has drawn from different national and regional cultures to give rise to many distinctive styles. The Festival will be a chance to showcase the best in emerging and acclaimed talent from Africa and beyond.