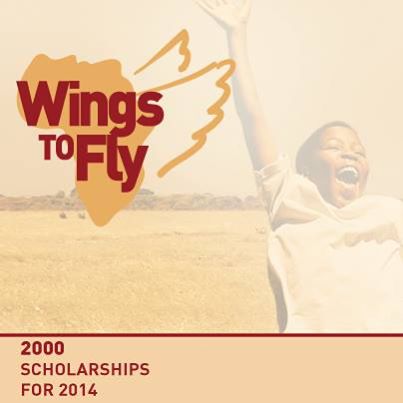 President Uhuru Kenyatta officially commissioned the fifth class of Equity Group Foundation's scholarship program that will fund the education of 2,000 bright pupils from needy families who completed the 2013 Kenya Certificate of Primary Education (KCPE) examination.
The scholarship, popularly known as Wings to Fly, is one of Africa's most ambitious and comprehensive secondary school scholarship that ensures bright children from financially challenged backgrounds get the chance to proceed with their education to secondary school. The program is a partnership between Equity Group Foundation and The MasterCard Foundation, with support from USAID, UKAID and KfW.
This year marked a watershed for Wings to Fly as the program achieved its target of 10,000 scholars one year ahead of its 2015 target date. The Wings to Fly scholars will now get an opportunity to compete equally for the competitive Equity Africa Leaders Program; which benefits to top boy and girl in each district where Equity Bank has a branch. the first cohort is being prepared to sit for the necessary preparation exams and to apply for admission to world leading universities.
"Wings To Fly" scholarships are awarded to top performing pupils across every district, graded in the top five percentile in the KCPE exam from financially constrained backgrounds. The scholarship pays for tuition, and other expenses associated with the cost of attending a secondary school such as boarding, books, uniform, transport costs, pocket money.
A website portal was also launched where an appeal was made to support other deserving and needy children. The Donations could be made through the website . Or directly to the Equity Bank Account number 0810261973829 or Via cheque or Direct deposits can be made through Eazzy247 Paybill number 247247 to the same account number or M-Pesa Paybill number 247247 to the same account number 0810261973829.