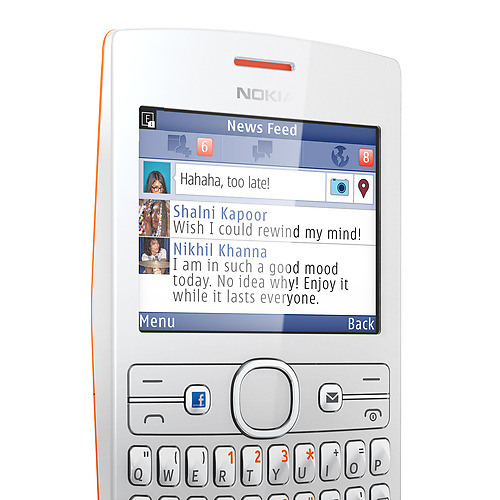 Dual SIM phones are necessary in today's world. One might want to enjoy certain services of Telco A as well as certain services of Telco B. In a way, have the best of both worlds. It could be also that one wants to have an office line and a personal one without the inconvenience of carrying two phones around. Either way, a Dual SIM phone comes in handy.
Let's consider the Nokia Asha 205 Dual SIM for a minute. It has certain advantages over its other Dual SIM competitors. Which include: price, battery life, games etc.
For a chance to win a Nokia Asha 205 Dual SIM phone like Peter, tell us why the Nokia Asha 205 stands out from other Dual SIM phones and you could win this awesome phone. Tip: Read a review of it here.
The person with the best and most creative comment will win the Nokia Asha 205. Leave your comment in the comments section below and may the best person win.
Note: Remember to leave a valid email address when commenting as the winner will be contacted through it.

The Rules
1. This competition is restricted to Kenyans.
2. Comments will be closed on Friday midnight.
3. The winner will be announced on Saturday at 10.00am.