The winner of our Nokia Asha 205 Giveaway this week is Catherine Wanjiru. A screenshot of her winning comment is below and you read it in full here.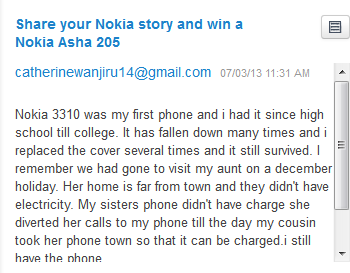 We are giving away one more Nokia Asha 205 phone so keep it here for your chance to win this awesome Dual SIM phone.

Update
Below is Catherine displaying the Nokia Asha 205 that she won.