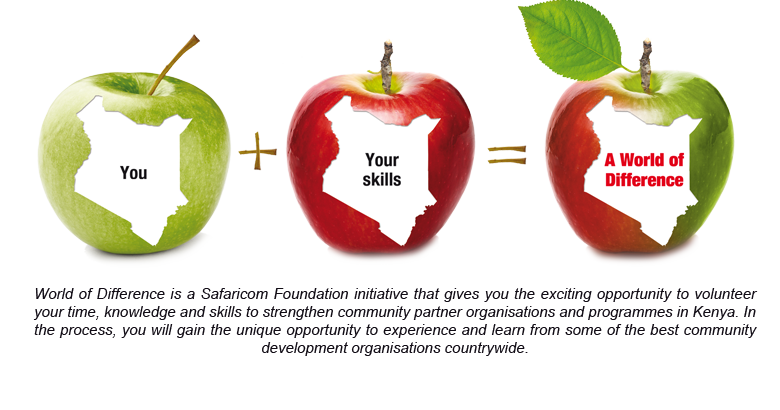 Launched in 2009, the Safaricom Foundation World of Difference programme provides a unique opportunity for selected participants to volunteer their time, technical knowledge and skills, working with partners of the Safaricom Foundation.
There have been two phases of World of Difference. The first & inaugural phase, had 12 Safaricom staff – three teams of four, with each participant being seconded for a three month period and the second one, launched in 2011, had 19 staff members taking part and three university students also participated.
The third phase, which was launched yesterday, will include public participation and applications are now open and will run until the 10th August, 2012. More details inclusive of the application form are available here.